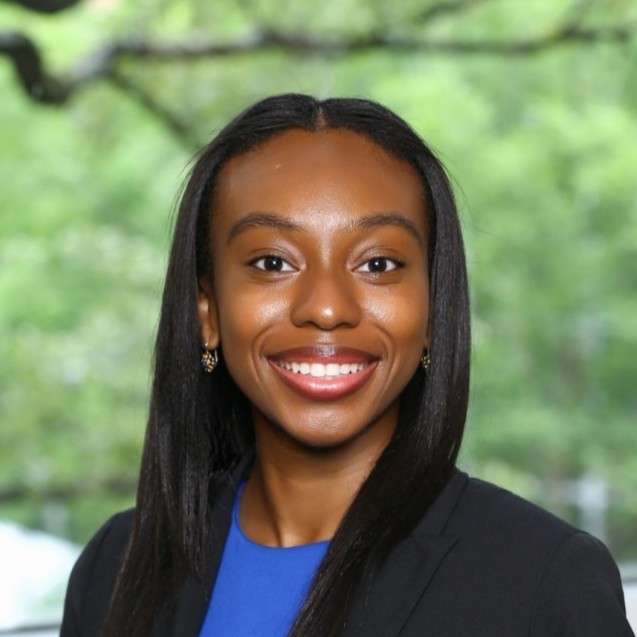 UPDATE: TuneHatch founder won #BITCON2023 Blacks in Technology RoadPitch competition, Sept. 8, 2023.-Editor
CHRISTAL HECTOR, the Nashville-based co-founder and CEO of TuneHatch Inc., has been marching for more than two years toward a private beta debut this spring, its commercial launch this summer, and then onward to a capital raise.
The TuneHatch platform's beta version is nearly ready for testing and the ranks of invited beta users nearly complete. Its contact webpage is here.
While the exact timing and structure of a Seed raise later this year remain under review, the Seed target is likely to be at least $500K, said Hector.
Proceeds from the Seed raise will go mainly toward software and analytics development, she said, adding, "We're a tech platform, so building out a robust tech team is always on our radar."
Hector, now 25, told Venture Nashville that in 2019 she determined that Tunehatch would focus on "transforming the live music space by empowering everyday people and venues to host amazing music experiences with local independent artists, helping artists make a living off their craft and creating a sense of community around shared music experiences."
She told VNC that TuneHatch's core offering serves the "independent music community," comprised of musicians and venues that operate independently of major record labels or such conglomerates as Live Nation Entertainment.
The B2C/Fans company sees ticketing revenue generated via its platform as key to its future. Additional functions, including payment splits, will also soon be automated.
TuneHatch will rely largely on building ticket sales for producers' live music experiences for targetable fan segments, in individual markets and communities.
Only after its core B2C business has gained foothold will the company consider opportunities to support events sponsored by record labels, consumer brands and others.
Apart from a handful of small demo events that Hector and her team have thus far initiated in Nashville and New York during the pandemic era, the company does not plan to produce its own commercial events.
Said Hector, "Our platform is our product. Just as AirBnB connects travelers to homes, TuneHatch connects fans to shows and musicians and venues to each other..." The platform also uses data analytics to prioritize suggested events for "individual tastes and what kinds of shows will bolster the local music ecosystems."
Initially, its ticketing will be per-event, although multi-event subscriptions with some discounting and other revenue streams are on its roadmap.
Asked about benefits to venue owners who use TuneHatch, Hector responded in bullet form, saying:
► "Nearly guaranteed packed house, which equates to maximized revenues. One of the biggest, if not the biggest, problem that venues face is not filling the room with fans. We're able to find the fans that will love their particular shows, direct those fans to those shows, and, thus, increase the likelihood that the show will be packed!
► "Access to new artists. Most bookers rely on limited networks to book their shows. Our platform connects them with amazing artists who they likely wouldn't have come into contact with otherwise who are great matches for their venues.
► "Easier, more organized booking process. No more unsolicited emails or back and forth dialogue that leads nowhere. No more complications, as our processes are standardized and simple. Everything is done through the platform, which provides security and easy access to historical data."
Nathan Youssef
Hector's co-founders are Nashville-based COO Nathan Youssef, who's also a 2023 Owen MBA candidate who has prior operations and supply-chain experience; and, Providence, R.I.-based Reece Franklin, who serves as CTO, currently with a technology and marcom focus.
Referring to her team, Hector expressed gratitude that, "beyond our diverse backgrounds, we, as founders, share a love for music and a strong desire to transform the industry for the better."
In the course of several interviews, VNC explored the sources of Hector's personal drive toward her ambitious goals.
First, she emphasized, she fully committed to pursuing TuneHatch in 2019, while she was still completing her Vanderbilt University bachelor's in economics, finance and corporate strategy.
Reece Franklin
She next worked two years as a finance analyst with New York-based Citi, accruing not only experience, but also some savings to help fund her entrepreneurial plunge.
Then, with the formation of the TuneHatch business "100%" on her mind, she enrolled at VU's Owen Graduate School of Management for an MBA, which she's on-track to complete in spring 2023.
While personal savings have funded much of TuneHatch's early progress, Hector has also garnered small, but timely amounts of funding via events held by Vanderbilt's The Wond'ry Innovation Center and Owen GSM's Firestarter program.
She continues pursuing such funding opportunities on campus, in Nashville and elsewhere.
A few days ago, Hector accepted an invitation to compete against 41 other business teams, April 7-9, in the Rice Business Plan Competition (RBPC), on the Rice University campus. A year ago, the RBPC's total pot of cash, investment and prizes of $1.6MM was shared by seven student startups.
The CEO said her entrepreneurship advisors include Deanna Meadors, who is founder of Couture Technologies, as well as director of entrepreneurship for The Wond'ry innovation center at Vanderbilt University; and, Stryker Warren, a Nashville-based entrepreneur, mentor and consultant.
Asked about specialized advisors for her company, Hector said she relies on attorney Michael Woolf of Boon Legal LLC. She currently handles TuneHatch accounts herself, and banks via Novo Platform Inc.
Asked about competitors, she said she believes that ingredients such as TuneHatch's emerging recommendation algorithm, its show-preview option, its focus on independent artists and other factors combine to set it apart such far-flung entrants as London-based Sofar and Songkick, as well as from such Nashville startups as BandsInTown and EVA (fka Evamore).
When asked for more thoughts about the sources of her passion for the idea at the heart of TuneHatch, Hector first noted that she's more inclined to focus her public comments on such basics as target markets, business modeling and funding.
Then, she explained that as a child she learned to play piano from both her father and grandfather.
She recalled that she eventually found that she could quickly learn by ear to play performers' tunes. And, in time, she found herself drawn to songwriting.
By the time Hector entered her final undergraduate semester at VU, she realized that to achieve her business and personal goals in the entertainment sector, she would need to create a business that would be more scalable than writing individual songs and related projects.
She also recognized that gaining knowledge of a range of finance, marketing and management functions would be of "foundational" value within TuneHatch -- and, she set out to earn an MBA.
A first-generation Jamaican-American, Hector noted that the fact that her parents have long run a small business may have helped prepare her for the rigors of startup life.
Decades ago, her parents immigrated to the U.S. from Jamaica with her older siblings. Hector was the first of her family who happened to be born and reared in the Ft. Lauderdale area.
Said Hector, "I'm grateful for the decision that my parents made to come to this country to provide a life full of opportunities and possibilities for me and my siblings."
Asked whether her startup is likely to remain based in Nashville long-term, Hector said, "TuneHatch will continue to operate in Nashville for as long as it's running -- which we plan on being forever." VNC
. last edited 1223 9 Sept. 2023
---