RUSTICI Software is intently focused on managing "rocketship" organic growth within its core business.
Yet, a spinout venture is under near-term consideration, and the notion of a capital raise will get fresh attention by mid-2015, said Mike Rustici, its founder and CEO.
The Franklin-based company is prepared immediately to explore potential partnerships and investment to launch as a free-standing business its Jenafits employee-benefits concierge service, which now serves only Rustici Software.
Jenafits provides a wide array of non-healthcare personal services for employees, including babysitting, transportation, errand-running and much more, as outlined on its website. It has been exploring offering the service to other companies that place a premium on recruiting and retaining the best talent, he said, offering Emma and Medalogix as examples.
By mid-2015 Rustici Software is also likely to consider what he sees as the "massive opportunity to take some capital and step on the gas" to drive growth of its recently introduced Watershed LRS (learning record store).
WatershedLRS -- which already has Google and AT&T as customers -- is a veritable business-intelligence and analytics product offering, which has a full-fledged user-interface, rather than being produced for software developers only, as in the case of its core offerings. WatershedLRS affords enterprise users a full view of their e-learning assets, employee performance and other metrics.
Rustici Software serves the e-learning market and projects 50% revenue growth in the next 12 months, after increasing its workforce from 28 to 40 in the past year, said Rustici.
It's likely to add about 15 people in the coming year, and it chose its latest offices partly because it projects reaching 100 or more workers, he said. Having focused on software for a dozen years, it is now finding that its major customers seek additional IT and tech-security services, thus recruiting has heavied-up in those categories, as well as in outbound and missionary selling for its new offerings, which has never previously been needed, said Rustici.
Profitable since day one of its founding 12 years ago, Rustici projects $6MM in 2014 revenue, the 37-year-old CEO confirmed. The company made the latest INC. 5000 list, showing $4.8MM 2013 revenue, up from $2MM in 2010.
The company regularly receives investor interest, but has no immediate plans to accept outside capital. Its emphasis in considering investors, as well as employees, is the amount of industry and professional savvy they bring to an opportunity, he said.
The company recently chose attorney David Benoit of the Aeton Law Group (Middletown, Conn.) as counsel, for his expertise in software and related fields, said Rustici. Waller Lansden was the incumbent. Its accounting is handled by KraftCPA and it banks with Fifth Third.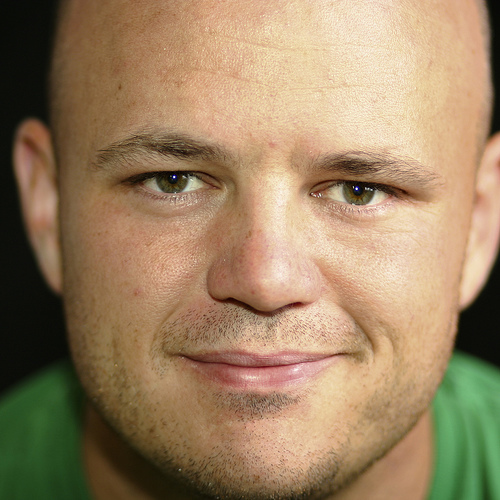 Tim Martin
The company has never been driven by Rustici and Co-owner Tim Martin with an eye toward a sale, said the CEO, adding humorously that he realizes that a "dump-truck full of cash" could change all that.
At the heart of Rustici's booming core business is selling to the makers of learning management systems (LMS) and content producers the software they need to ensure the smooth communication and playing of educational and training content offerings spawned by a myriad of content producers worldwide.
There are only a few hundred LMS makers globally, said Rustici, adding that unless sector M&A suddenly runs amok, that base should represent "a nice snowball in recurring revenue" for a long while.
Ensuring LMS-Content interoperability is a very large undertaking -- that is, without the help of Rustici Software, which is currently "owning the niche" that exists at the intersection of LMS and content production, said the CEO. It produces differing software for LMS makers and for content producers, as well as software tailored for Cloud usage.
Rustici Software satisfies e-learning market demand with products and services that are conformant with technical standards and models, which were developed due to impetus from the U.S. Department of Defense-sponsored Advanced Distributed Learning (ADL) research initiative, which formally began in 1999.
Rustici said he believes that while some major corporations may create their own LMS-Content interoperability software solutions at great expense -- and there are some other instances of "guys working in their garages" to produce tools -- there are no competitive offerings generally available. "It's not a glamorous part of the world" and the universe of potential users is too small to excite such majors as Microsoft or Google, he said.
Two key terms of reference in this niche market are SCORM (Shareable Content Object Reference Model) and its next-generation sibling, Tin Can API, all of which is, believe it or not, rather crisply explained on the Rustici Software website.
The DoD ADL group overseeing such things approached Rustici Software three years ago to develop the next-gen SCORM offering, which has, in effect, comes with a decade-long business runway, said Rustici.
Both Martin and Rustici worked at PureSafety (now part of UL, Underwriters Laboratories) prior to founding their software company. Rustici also previously worked for HCA and Martin previously worked for Deloitte Consulting. Both earned their undergraduate degrees at Vanderbilt University.
Rustici and his wife have two young daughters and reside in Williamson County. Rustici's LinkedIn is here.
Asked how to pronounce his surname, Rustici said most of his family had struggled for years to explain it to others, until his grandmother succinctly pointed-out what she had long recognized: The name rhymes with "ecstasy."
Few people seem to have trouble pronouncing the name, after hearing that mnemonic, he said. VNC
---