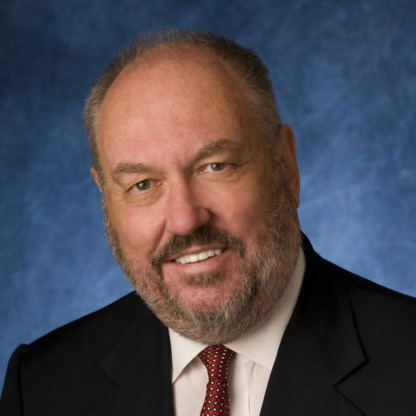 SEVERAL years ago, Nashville entrepreneur Charlie Martin walked away from what he has since described as a decades-long series of efforts -- often thwarted by defenders of the status quo -- to work from within the Healthcare industry, itself, to improve the economics and outcomes of U.S. healthcare delivery.
Now, Martin said last week, it may be time for less conventional reform tactics, perhaps including mobilizing geographic communities of healthcare consumers and their like-minded allies, operating through cohesive networks supported by digital-tech portals.
Martin is the prominent founder and chairman of Martin Ventures, the Nashville-based VC, which he formed after more than 20 years leading a series of healthcare companies, most recently Vanguard Health Systems, which sold to Tenet Healthcare in 2013. He was also in CEO and/or other top-management roles with HCA, HealthTrust, OrNda and General Care.
The current healthcare delivery system is "going to have to be torn down from the outside," Martin told hundreds who gathered for his keynote remarks here Sept. 14, during the HiMSS Summit of the Southeast.
Warming to the metaphor, a seemingly unbowed Martin then declared, "I've been around Jericho six times, now. This time, I'm going to blow the trumpet."
As chronicled in The Book of Joshua, it was on the seventh lap around the otherwise impregnable Jericho fortress that Joshua ordered priests to blow rams' horns, the signal for his followers to shout at once. The cry went up, and Jericho's massive walls fell to earth.
Demand for the deep changes needed in U.S. healthcare can only come from grassroots America's committed and intentional communities, Martin said.
Further, he acknowledged that some might label "religious" or "pollyannaish" his references to geographic communities of "like-minded" people who to some degree disintermediate traditional payers. Directing their individual coverage payments to community-based non-insurance entities, such participants allow the community's shared resources to be used to pay other members' healthcare expenses, under disciplined procedures.
Martin also pointed to what many have been told for generations about the broad, continuing achievements of Jesus and a group of his followers viewed by some as Twelve "crazy guys."
Whether the common element is faith or some other form of like-mindedness and commitment to a set of values, such de facto communities can use online technologies, the Cloud, machine learning and other resources to engender and act upon "the desire to help each other."
During Q&A with his HiMSS audience, Martin also noted that when members provide funds and other resources for such communities, money-proxies -- whether tokens, credits or points (e.g., for wellness compliance) -- can be used for a range of agreed purposes.
Martin said he also believes the cost and the complexity of the delivery of services would be greatly reduced by communities employing new technologies such as blockchain, which he said he believes is "going to [automate] 90 percent of what we're doing manually."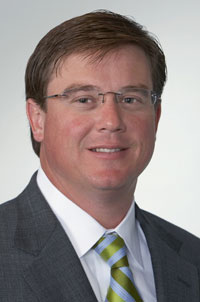 George Lazenby
George Lazenby, the former Emdeon (now Change Healthcare) CEO who is now an investor and an advisor to startups and to Martin Ventures, shared the HiMSS stage with Martin, but said at the session's outset that he regards Martin as a "true visionary" and would doubtless cede most of the session to Martin.
Lazenby also pressed the case for dramatic disruption of Healthcare, pointing-out that of the roughly $3 Trillion annual healthcare spend, half is "not necessary."
"Can you imagine the fight it's going to be," Lazenby emphasized, to take $1.5TN out of income streams of the existing system actors?
Martin said he believes many of those actors spend perhaps $500MM per year to lobby Congress and other policy and regulatory pressure-points to keep things as they are. Yet, he added, the bulk of the nation's healthcare spending is consumed by "friction" in the system, as well as by waste, fraud or other abuses.
Joining shared healthcare expense programs that are backed by faith-based organizations could allow individuals to be exempt from non-insurance penalties associated with the Affordable Care Act.
Among relevant news and research publications are a Wall Street Journal story, a Public Broadcasting System (PBS) offering and, just out this month, a New England Journal of Medicine research report related to impediments to HealthIT innovation.
Venture Nashville coverage of the recent Brookings Institution report on Nashville's preparation for competing for the mantle of HealthIT Innovation Hub is found here.
Examples of community-sharing programs include Christian Care Ministry's MediShare program and Ohio-based Christian Healthcare Ministries. Such Christian initiatives often cite a passage in The Letter of Paul to the Galatians as providing doctrinal support for such programs.
Martin was for years a member of the healthcare advisory board of The RAND Corporation, a legendary thinktank headquartered in Santa Monica. RAND Health addresses a wide range of healthcare and medical issues, as indicated by this one example on communities and populations.
Major conferences on healthcare, healthIT and related matters have become legion in the U.S. and internationally, a clear signal that many other institutions, industries and cities have already mobilized to shape the future of healthcare and healthIT.
Not long after last week's Martin-Lazenby session at HiMSS ended, Martin left town for his appearance the next day at Stanford Medicine X annual conference.
There, his topic was: "Entrepreneurism in healthcare: how payers can make or break your startup."
Martin is also scheduled for Keynote remarks during the Oct. 3 Distributed Health blockchain conference at the Schermerhorn Symphony Center in Nashville. VNC
.last edited 1446 20 Sep 16
---