16 startups are listed in this story, with 10 likely added in next 12 months
Each resident founder gets initial $250,000 investment
Radical focus is maintained on reaching product-market fit and traction
Residential options, extraordinary work and fitness spaces support focus
Hype is the enemy, long workdays and weeks are allies
---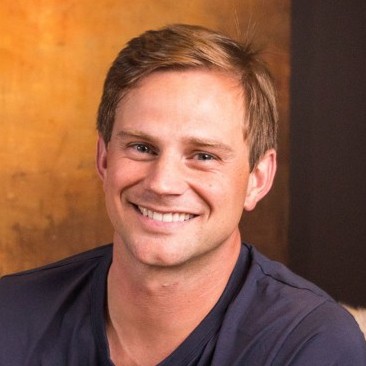 Co-Founder Cam Doody
BRICKYARD, the VC with a bricks-and-mortar sanctuary for the aggressive startup teams it is drawing to Chattanooga, is apparently nearing completion of its effort to raise $20MM Brickyard Fund I.
Venture Nashville research indicates that Fund I's LPs have thus far committed at least $18MM, for a mix of initial and follow-on investments. An interim SEC filing for Fund I GP is here and a more recent Fund I LP filing is here.
Prior to Brickyard's formal debut five months ago, Co-Founder Cam Doody and four other founders of Brickyard Capital LLC invested $3.5MM to fund their venture. A related preliminary SEC filing is here.
Doody told VNC that Brickyard is generally "category agnostic" in selecting startups for its program, though it rules-out hardware- and healthcare-focused companies.
He confirmed that Brickyard has since Q2 2021 accepted 16 individual startup teams for residencies of up to one year each, with teams exiting the residency as their expanding business footprint requires it.
Only one of the current 16 Brickyard portfolio companies had at least one Tennessee-based founder when their company was inducted. The current portfolio companies are listed later in this story.
Brickyard provides each of the accepted startup team a $250,000 equity investment, typically made via a SAFE agreement. As warranted, Brickyard partners may also create special-purpose vehicles for direct investment, as it did in a recent example here.
The company often positions itself online by saying simply, "We back builders [as an] Early stage capital & startup outfitter in Chattanooga."
Brickyard founders knew that creating "a grungey warehouse with internet" wouldn't be an advantage in recruiting the best entrepreneurs from elsewhere, given that many prospective teams might never have even heard of Chattanooga.
So, Brickyard pulled-out the stops in developing a professionally focused, strikingly outfitted workplace.
Brickyard occupies an extensively renovated 12,000-sq.ft. building that had long been dedicated to manufacturing on Chattanooga's East 16th Street, surrounded by amenities on the city's southside.
Another 7,500 sq. ft. of residential space is available in a neighboring four-story building designed for co-living. It has 11 bedrooms, two kitchens, a full-size rooftop pool, and other amenities. It's mainly intended as interim housing for inbound Brickyard entrepreneurs, while they make longer-term plans for their year-long residency.
All teams in-residence have access without charge to workspace, lounge, private gym, steam room, sauna, cold-plunge pool, 1GB internet, access to a Prevost H3-45 tour bus for recruiting/retreats.
The program can simultaneously accommodate as many as 20 startup-teams, and is likely to admit on an individual basis an estimated 10 additional entrants within the next 12 months. During the life of Fund I, and allowing for follow-on investments, there could within a few years be 40 or more Brickyard alumni.
Doody said that Brickyard has found that its portfolio companies' teams are among the very best sources of referrals to companies with teams that fit Brickyard criteria and culture.
As a result, Brickyard owners' time spent reviewing over-the-transom pitchdecks and scouting for highly qualified targets have already begun to give way to spending more time connecting with founders who have been identified by existing Brickyard residents.
Matt Patterson
In addition to 36-year-old Doody, the founders of Brickyard Capital include Manager Matt Patterson; and, Directors Ted Alling, Allen Davis, and Barry Large. All of them have been founders of successful transportation and logistics companies.
Brickyard's owners are still refining their messaging about the ways in which a Brickyard residency can mitigate much of the "suffering" associated with entrepreneurship, generally, and particularly during the tough slog toward product-market fit and sustained revenue traction.
With all that in mind, the Brickyard team screens applicants rigorously, looking for founders whom they judge as having demonstrated the discipline required to clear business hurdles that are often declared "impossible" barriers by others.
Such candidates are then invited to come to Chattanooga, where they are supported with facilities, services and amenities that Brickyard's own founders believe will make each founder's journey more productive and tolerable.
Doody described Brickyard as "a place for serious founders who are ready to put in a massive amount of work." At least one founder from each portfolio team commits to spending at least a year within the Brickyard program.
He also observed that Brickyard's creators recognize that the venture world is much tougher than is often suggested by those who see entrepreneurship as little more than a "celebrity" sub-category of pop-culture.
Threats to startup progress are common in business, and when pivots or other sharp "corrections" occur, "founder B.S. goes 'poof', and the question that remains is, What have you built?" he said.
Brickyard participants are "the opposite of that," and fully understand the grit and grind that startups require, he added.
The founders believe that a shared view of priorities is already contributing to building a mutually supportive environment among all involved in Brickyard.
Chattanooga is a great place to live and, fortunately, it's not a place crowded with people excessively concerned with building their personal brands amid an "echo chamber" of podcasts, panels and promotion, demo-day fanfare and other fleeting phenomena that generate superficial "narratives" or themes that too often are mere distractions from the realities of business fundamentals, said Doody.
He is a 36-year-old Texas native who grew up in Knoxville, then found his way via Birmingham to Chattanooga.
He and his wife, interior designer Hannon Doody, have two daughters. Doody earned his degree in supply-chain management at Auburn University.
Doody is perhaps still best known for his roles as a director, as well as a co-founder, former chairman and president of Bellhop, the tech-enabled moving company that was founded in 2011 in Birmingham, and soon moved to Chattanooga.
Bellhop was lured to Tennessee by The Lamp Post Group, an investor and developer of both ventures and real estate.
Bellhop's latest 3-year growth rate ranked the company roughly midway in the 2022 Inc. 5000. Bellhop has raised at least $90MM since inception, more than a decade ago. Doody's LinkedIn is here.
Doody said the fact that Brickyard founders have developed their own companies in Chattanooga and have had little interest over the years in participating in the "echo chambers" of much larger venture markets has helped to "insulate" them from "shiny objects" that often distract entrepreneurs from the priority of building valuable companies, one brick at a time.
Brickyard Portfolio - Descriptions by VNC. Primary cities of origin shown.
Notes: VNC research indicates a number of these teams include YCombinator alumni. Business descriptions are adapted by VNC. Corrections or amplifications are welcomed. Cities or nations indicate origins of one or more key team members.-Ed.
► Marketbase -- SaaS marketplace messaging, conversations platform - Chattanooga and Portland, Ore.
► Joon -- Behavioral routine-based game-app for ages 6-12 with ADHD - SF Bay Area.
► Brev -- For sharing coding/ development environments in the cloud. SF Bay Area.
► Barometer -- Gauging podcast content suitability for brand management. Atlanta.
► Repowr -- Freight digital equipment matching marketplace. Birmingham, Ala.
► Cultivate -- Allows online price comparison and donation options. New Jersey.
► Ender -- competitions for development of in-demand techskills via Minecraft and other gaming. Austin
► Krepling -- no-code access to scalable eCommerce platform for merchants. Malta.
► Fluent -- browser extension that enables moments of language learning while browsing the Web. Montreal.
► Rollfi -- cash and crypto payroll platform for modern companies. Orlando.
► Iron -- physical workout tracking, analytics and gamifying platform. Boston area.
► Serious NFT -- NFT releases of elite creative artists.
► Provision -- AI/ML for management of construction documentation. Toronto.
► Coast -- Interactive sales demo presentation and tracking for API offerings. Evanston, IL
► Shappi-- app for cross-border e-commerce, particularly U.S.-LamAm. Miami-San Diego-Ecuador
► Nyoka-- Design Lab for creation of bioluminescent, biodegradable light sources. Vancouver, Canada.
NOTES: Gameplan, Tomorrow Building, Hype
BRICKYARD follows its independent gameplan, but naturally complements traditional Chattanooga regional economic-development and innovation ecosystem actors, including city and county officials, such nonprofits as The Company Lab and many others. However, the overall Brickyard package of funding, infrastructure and other supports is designed single-mindedly to attract the most competent and talented individual entrepreneurs, diverse leaders who have demonstrated their commitment to grinding-out progress toward business objectives that are both extraordinary and well-founded. The opportunity to be considered for access to Brickyard venture investments and to the most ideal working conditions possible are absolutely decisive factors in drawing such entrepreneurs to Chattanooga, said Doody.
LAMP POST GROUP, mentioned above, not only helped advance then-fledgling Bellhop, but was also the driving force behind redeveloping a "co-living community" in what is now known as The Tomorrow Building, located in the Chattanooga Innovation District and offering 39 fully furnished micro-unit apartments, with flexible lease terms or reservations via Airbnb. The Lamp Post development, the boom within its Logistics sector, and the City's reputational gain from its EPB-generate Gig(s)-speed Internet are among features of the Chattanooga ecosystem cited in entrepreneur and VC Steve Case's Rise of the Rest: How Entrepreneurs in Surprising Places are Building the New American Dream (2022, Avid Reader Press of Simon & Schuster Inc.).
HYPE: Though perhaps stated more boldly than is customary, Brickyard owners' anti-Pop-startup culture and their concern for maintaining founder focus, discipline and cohesiveness are not surprising. Moreover, it seems inevitable that, from time to time, any and all actors in a given ecosystem can, wittingly or otherwise, contribute to narratives and expectations that shape disappointing results from a venture, or an entire ecosystem. We found that researchers with the Journal of Business Venturing are preparing to study such matters. Their call for input is here. The Journal is published in association with the Kelley School of Business's Johnson Center for Entrepreneurship and Innovation, Indiana University. VNC
. last edited 0518 10 October 2022
---