Updated 9 March 2020: HouseLens founders exited via sale to Louisville, Ky.-based SeekNow, on undisclosed terms. Today's Release here. Our July 22, 2016 story is below. -Ed.
HOUSELENS, the Nashville-based visual-marketing solution provider for the real-estate industry, has a $2MM capital raise underway and acknowledges "in-depth" discussions with potential strategic bidders and partners.
The 9-year-old company generated about $3.6MM revenue in 2015, up from $850K in 2013. It has 40 U.S. employees and about 100 contractors, Founder-CEO Andrew Crefield confirmed today.
Asked about this year's revenue, President David Greenberg said only that 1Q16 revenue growth was up 80% over 1Q15, due to a mix of pricing, partnerships and other organic sales gains. On one website, HouseLens describes itself as "the largest U.S. provider of visual marketing solutions for real estate."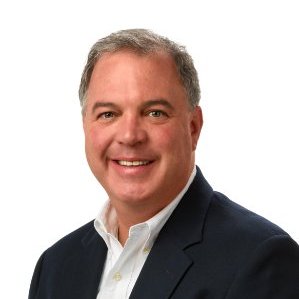 David Greenberg
Greenberg emphasized that while in its current capital raise HouseLens has commitments totaling $750K from high net-worth individuals, "we would love to round-out the investment with local Nashville investment." He added, "Some day we will be acquired and we'll be a 'Nashville' story" -- implication: If, that is, Nashville investors are well represented at key junctures.
Asked whether there are potential corporate bidders for the company based in Tennessee, Crefeld noted that Scripps Interactive (HGTV, etc.) would make sense to him, while Clayton Homes (Maryville, near Knoxville) would be a great channel partner.
Crefeld, 42, noted that HouseLens is now a preferred partner to Boston-based Altisource, which acquired Luxembourg-based Hubzu.com and Atlanta-based Owners.com, two leading real-estate ecommerce marketplaces.
Crefeld also cited, as he has previously, such majors as Zillow and Realtor.com (NewsCorp) as logical potential bidders for HouseLens.
The company is exploring private-labeling for some major real-estate brokerages, said Crefeld. The company's schedule of exhibition events today shows it targeting Inman, Berkshire Hathaway and RE/MAX ecosystems.
HouseLens operates in 40 U.S. markets. It announced earlier this year it is entering Australia via a partnership with Estate Agents Cooperative (EAC). Crefeld said it has other cross-border markets in mind for possible future development, after it executes on the Australia opportunity.
Currently, its plan for international markets is to support real-estate agents who shoot their own videos, "D.I.Y.", rather than relying on professional videographers and others technicians, as many agents do in the States. Crefeld said the Australian opportunity arose from his participation a global trade group, Property Portal Accelerators.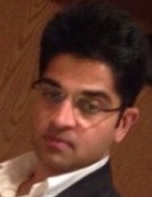 CTO S. Purighalla
Sashank Purighalla serves as the company's CTO. His LinkedIn says his own company is 5Y Technologies in Franklin. 5Y's site shows techie affiliations in Australia and in India.
HouseLens' advisors include attorney Lisa Bashinsky with Hall Booth Smith in Nashville, plus three Brentwood-based advisors: fractional CFO Marc Bacurin of Milemark Partners, and attorneys Jim Foster with Fidelis Law (fka Ingraham, Pautienus & Tidwell) and auditor Lisa McIntosh of Blankenship CPA Group.
Crefeld's precursor efforts in the video/auction space began as early as 2001 and he chartered a predecessor company, Crefield Enterprises, in 2002, while he still worked for Caterpillar Financial, according to state records online.
For more on HouseLens' backstory, please see our 2014 story here. VNC


. lasted edited 7/23/16 0926
---