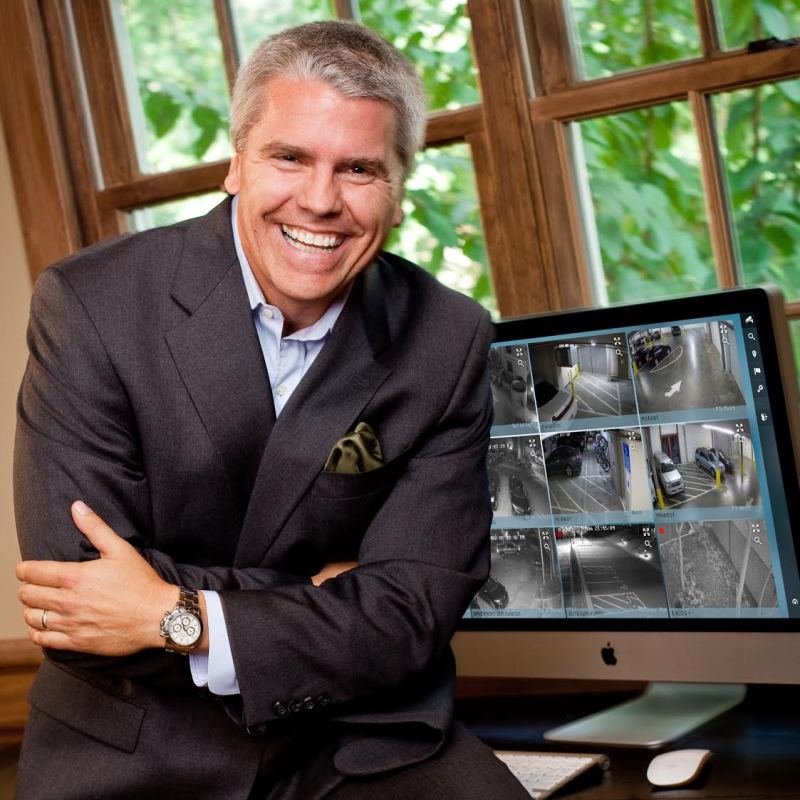 Updated 2 April 2018 - Smartvue has been acquired by Johnson Controls on undisclosed terms, release here. 10 Oct. 2017 - Smartvue named one of Top 20 Smart City IoT Video providers by CIOReview.-Ed.
SMARTVUE Founder and CEO Martin 'Marty' Renkis says the provider of a cloud-based video surveillance platform receives approaches by "serious buyers" each quarter and the company may pursue further growth capital by 4Q 2017.
In an interview yesterday, Renkis also told Venture Nashville the company has adequate funding for its expansion plans for the next 18 months, and its owners are not focused on an exit.
Smartvue has raised $20.85MM since inception. A further raise would probably carry a target that is "a multiple of our last round," he said. Its 2014 Series B raise brought $15MM debt and equity funding, he said.
The Series B was backed by Fortress Investment Group, which is now the company's only institutional investor. Renkis said he remains the company's largest shareholder and Smartvue has neither a strategic investor nor an individual investor who has controlling interest.
"Eight-digit" 2016 revenue is projected for Smartvue. The company also projects it will hire 20 new employees this year. That number includes recruiting four software engineers, said Renkis, adding that 70% of Smartvue's entire payroll is engineering-related. A local media report in 1H 2015 cited a 42-person Smartvue payroll.
All its employees are currently based in Nashville and Renkis said he has "not had a great experience" using remote workers. "I've always appreciated the synergies that are created when smart people are sitting right next to each other," he added.
At its heart, said Renkis, Smartvue is a software and Cloud services company that has 23 granted utility patents, including one that was granted outside the U.S., in China. It has a total 22 pending utility patents.
It filed for 18 new patents in 2015 and continues to invest in new patents to expand its platform, with opportunities in the context of the Internet of Things (IoT) as its primary discovery driver, he said.
Renkis said Smartvue has more than 5,000 U.S. customers, 20% of which are essentially resellers who sell to the balance of its customers, which include such majors as Time Warner, Pandora, Harley Davidson, Brooks Brothers and Cox Communications, according to its website.
Currently, the company's end-user sweetspot is centered on surveilling retail, restaurant and K-12 education premises. Via security integrators, it also serves the real-estate market. It is continually looking for tech/VAR partners to address those and other verticals.
Renkis emphasized that the projected expansion of the global Internet of Things (IoT) suggests major new-business opportunities related to drones/UAV, plus wearable surveillance technology and smart-television interfaces, among other uses.
Many of the 50-billion IoT devices projected globally by 2020 will have video components, said the CEO, adding that he believes Smartvue is strongly positioned to play a dominant role in running the emerging IoT-tied video network -- capturing, securing, storing, managing and distributing video content.
Smartvue recently announced that its customers are uploading about 28MM minutes of video each day to its Cloud-based offering, which is on the Azure platform from strategic technology partner Microsoft. Renkis said 28MM minutes is greater than YouTube handles, and his next volume target is to surpass NetCam (Belkin) on that metric.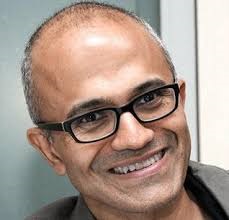 CEO Satya Nadella
Microsoft CEO Satya Nadella seemingly put his own stamp on the company's aspirations in a recent Smartvue press release, in which Nadella was quoted saying, "Smartvue imagined the impossible of creating cost effective and globally scalable cloud video surveillance services and today they deliver innovation that makes the world a safer place. We are proud to provide the Microsoft Azure cloud platform that drives Smartvue's services and their ambitious agenda."
Smartvue's board of directors and investors include economist Arthur Laffer; former AT&T Chairman David Dorman; and, Bert Ellis, a prolific venture investor who is also founder of ActIII Broadcasting and Titan Broadcast Management, among other businesses.
Mike Shmerling
Earlier investors in Smartvue included XMi chief Mike Shmerling and other Angels associated with Nashville Capital Network. Shmerling remains both an advisor and an investor in Smartvue, said Renkis. Shmerling in 1995 sold his Background America security screening firm to Kroll for a reported $30MM in stock.
Current individual investors include two based in Raleigh-Durham: Executive coach Randy Nelson and Mike Malone, CEO of G4S Compliance & Investigations.
Asked about competitors, Renkis named a California-based player: NestCam (Google, which in 2014 bought and rebranded Dropcam, which now complements Hangouts) and Montreal-based Genetec.
VNC research shows other apparent competitors in the U.S. and abroad, including Arizona-based Iveda Solutions, which in SEC filings lists Smartvue among its competitors. Newer entrants, such as Amazon AWS IOT Platform as a Service (PAAS) and Cisco's Infinite Solutions' video solutions also seem likely market factors. Others that have traditionally operated in adjacent sectors, such as Belkin (NetCam) have in recent years expanded offerings, such as cloud storage, according to information online.
Smartvue's local advisors include CJ Blankenship of Blankenship CPA Group in Brentwood and Matt Johnson at Pinnacle Financial Partners.
Smartvue's legal counsel is from two Raleigh firms, Fred Hutchison of Hutchison Law and NeoPatents (Spore Inc.) for IP.
Renkis, 54, said the idea for Smartvue came to him in the mid-Nineties while he was living in Nashville. Several years later, he relocated to Raleigh, formally registered Smartvue in North Carolina and established its charter in Delaware. Smartvue was registered in Tennessee in 2003, the year Renkis, his wife and their two children returned to Nashville to be near grandparents.
About a decade ago, before it adopted its Software/Cloud positioning, Smartvue pivoted away from its original emphasis on manufacturing cameras, recording devices and other goods it designed from scratch -- including circuit boards and firmware.
Renkis said, "Our mission since we started the company has always been the same: To make the world a safer place with amazing technologies that are really simple. Our goal is to be the world's largest video surveillance company."

During his sojourn in North Carolina, Renkis sold an earlier e-learning startup, TrainerSoft (initially named Micromedium), to Boston-based Outstart. Outstart soon sold to Kenexa Learn, which subsequently sold to IBM. Renkis said he believes IBM is still running some TrainerSoft technology.
Smartvue notes on its website that, via its reseller-driven base of U.S. customers, it has end-users in more than 140 nations.
Asked about actual investment in cross-border market development, Renkis said that U.S.-centric Smartvue does have "low-hanging fruit" projects underway in India, Mexico and Canada, but it is not actively seeking to broaden its own international footprint at this time.
Beyond Microsoft, Smartvue's other tech partnerships include Texas-based Prodea, a pact announced at CES earlier this year.
Smartvue is scheduled to exhibit this week at the Las Vegas ISCWest Connected Security Conference. VNC


last edited 11:56a 6 April 2016 to correct and clarify references to competitors.
---