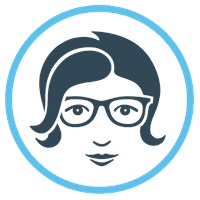 THIRTEEN years ago, Co-Founder Clint Smith told this reporter that by February 2003 the company had signed 30 users for its then-fledgling Emma email platform, with all or most of those customers based here in the Nashville area.
Just eight months later, in October 2003, Smith said the startup that he co-founded with Will Weaver had grown to roughly 250 customers, in 30 U.S. states and at least six other nations.
Back then, Smith was 32, Weaver 31. The world was not so different from today: Pundits debated whether Hillary Clinton would become President in 2004. Warfare was spreading from Afghanistan to Iraq. Investor wariness toward the snake-bit Tech sector persisted after the Dot.com bust and Americans were less concerned about the concept of Recession.
Emma's annual revenue is now "north of $20 million" and it has "roughly 170" on staff, Smith told Venture Nashville Aug. 16. The Emma platform is used by more than 50,000 organizations large and small, at home and abroad. In a 2013 story, The New York Times said Emma revenue that year would be about $16MM, up from more than $10MM in 2010.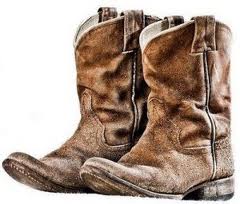 More Bootstrapping?
Via Web-based Emma, users may craft strategic campaigns and deploy self-branded emails 'round the clock. In addition to its general-purpose suite, the company offers platform variations for such verticals as franchising, retailing, universities and ad/marcom/PR agencies. Emma features in addition to email automation include audience segmenting, mobile-ready templates and dynamic content, as well as integrations with prominent CRM solutions, ecommerce platforms and social networks.
"Bootstrapping" or something close to it -- plus the notion of remaining a Nashville company -- have been Emma precepts virtually since the company's inception.
Asked again last week about any plans for an equity transaction of some sort, Smith said, "Eventually, perhaps, but no time soon... Our next moves are around expanding the management team, that's all."
Smith has at no point openly ruled-out any options for funding the company's growth, whether organically, or by raising institutional capital, or via IPO. Emma's $5MM debt and equity capital raise in 2015 via Nashville Capital Network and Square1 Bank was viewed by some observers as mainly a deft signal to the market regarding Emma's readiness to pull the process trigger, on its own schedule.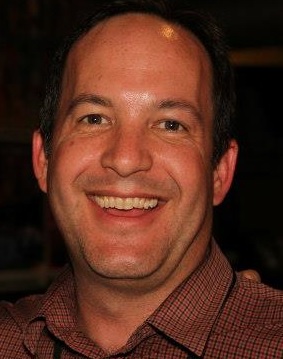 Clint Smith
Perhaps the one thing Emma probably cannot "rule-out" is the "option" of settling for a growth rate that is not compelling in the eyes of private or public investors, private equity firms, corporate suitors, talented team members or owners of other companies or technologies that Emma might target for acquisition.
VNC interviews and other research suggest that in the current environment a company like Emma would be obliged to pursue 40% growth per year, as a sheer minimum.
Asked Aug. 18 for comment on Emma's IPO potential, Investment Banker Keith McCracken, CEO of McCracken Advisory Partners in New York City, told VNC a firm like Emma would probably need to show $150MM-$200MM annual revenue and very strong growth before seriously considering an IPO in the U.S. (He sees a roughly $50MM threshold for an IPO in the UK, he said.)
McCracken explained that if Emma achieves an attractive growth rate and stipulates that a meaningful Nashville presence must be preserved in any transaction involving a change in control of Emma, then potential bidders who are unwilling to honor such a term could be sifted-out of the M&A process by advisors early-on, before Emma's identity is even revealed.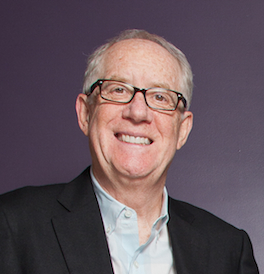 Keith McCracken
"You should end up on the dance-floor with somebody who buys into what you're trying to achieve," McCracken added.
McCracken said he had not scrutinized Emma, but said the sector "has been consolidating like crazy" and, if Emma succeeds in ramping growth, the company is likely to attract consolidators looking for market share and vertical integrators looking to broaden their footprint.
Among other deals, McCracken AP advised interactive agency Resource on its Ammirati acquisition, which increased its attractiveness to bidders. IBM bought the digital marketing agency earlier this year. McCracken AP also advised L.A.-based Lunchbox, a digital marketing solutions firm, on its sale to JWT North America (WPP). McCracken said the majority of his firm's transactions involve one or more international parties.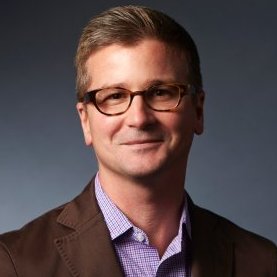 Peter McCormick
Peter McCormick, the co-founder of ExactTarget (sold to Salesforce) who recently joined the Emma board of directors and investor ranks, told VNC Aug. 17 that "the one kind-of ironclad rule in the world of Software is that it's an incredibly acquisitive space and the acquisitions don't stop."
McCormick said that as a growing, independently held email marketing company, Emma is a bit rare, particularly given that acquirers have, in addition to ExactTarget, snared email and marketing-automation companies including Responsys, at a reported 8x trailing revenue (Oracle, 2013) and Silverpop (IBM, 2014, rumored $300MM). Oracle also bought Eloqua at 11x revenue in 2013, according to media reports at the time.
VNC scanning of sector M&A suggests numerous privately-held companies remain active the sector, as well as at least two marcom publics, HubSpot (Cambridge, HUBS) and Marketo (San Mateo, MKTO). [Nashville-based entrepreneur Nick Holland (CentreSource, Populr, Surge, GPSAssassin) is now fulltime as director of martech-oriented Hubspot Labs. Hubspot Labs seeks to breed and fund intrapreneurs and spinouts, as well as new products.]
McCormick said that two of Emma's most easily identified competitors are privately held Campaign Monitor and MailChimp.
Campaign Monitor is based in San Francisco and is led by a former Salesforce executive. In 2014, it raised $250MM in a Series A led by NY-based Insight Venture Partners. Meanwhile, MailChimp, Atlanta-based and privately held, has 21 competitors, according to Crunchbase. Emma is not on the list.
Among other entrants that might catch Emma's eye: Burlington, Mass.-based Endurance International Group (EIGI), which has made at least four acquisitions since going public in 2013, including its $1.1BN cash deal for Waltham, Mass.-based Constant Contact in 2015.
McCormick said that he senses that Emma's product advancement, customer satisfaction and capital-efficiency have left the company with "so many options" that should it choose to go public, Emma can "absolutely" become a legitimate IPO candidate.
Reflecting on his experience with ExactTarget (which sold to Salesforce in 2013 in a $2.5BN transaction), McCormick said that whether or not Emma actually pulls the go-public trigger, the company should probably be built and run as though it were going public, because the discipline that goes with that mindset "forces" a lot of the right priorities and decisions.
►

For more on McCormick's role at Emma and his view of the company's opportunities, please visit here.
By the way, Salesforce reportedly invested in 40 companies in 2015. In May this year, Salesforce executives said the company continues to "strengthen" ExactTarget three years after its acquisition, and management sees rising influence on the business from Artificial Intelligence, Machine Learning and Deep Learning (particularly in predictive applications), as well as from continued Cloud-related trends. Earlier this month, NY-based Adgorithms said Salesforce (plus Hubspot, MailChimp and others) will be an integration partner for its young AI-driven marcom platform.
Smith told VNC last week there's no Emma M&A afoot on the Salesforce front. And, McCormick confirmed he has not retained a stake in Salesforce.
Emma's advisors include attorneys with Bass Berry & Sims and accountants with LBMC, Smith told VNC.
"Emma," some of us still need reminding, is an abbreviation for "email marketing." Emma's precursor, Web developer Cold Feet Creative, long ago became a footnote in the company's history.
Emma Co-Founder Will Weaver exited daily operations of Emma in 2011. He retains his stake in the company and has served more than five years as co-founder, president and CTO of healthTech startup Roundingwell.
Smith and Weaver retain their controlling interest in Emma. The two men respectively graduated from Vanderbilt in History and from Sewanee in Fine Arts, in 1994. VNC
.
---