Entrepreneurs of the world, Get Busy: You have nothing to lose but your income and your family. You've probably already lost your mind.
Okay, so Solidus partner Vic Gatto didn't quite put it that way; but, he made it pretty clear there's nothing much "rational" about the entrepreneurial impulse, as he sees it.
Vic Gatto
Gatto spoke during Friday's Vanderbilt Health Care Conference at the Nashville Convention Center. The annual event is for MBA's from various schools and is organized by students at the Owen Graduate School of Management at VU, with support from the Nashville Health Care Council and a large number of sponsors.
On the "Adventure Capital" panel alongside Gatto: Avery Fisher, CEO of Primocare; Christopher Parks, co-founder and chief development officer of Change:Healthcare; Noro-Moseley Partner Spence McClelland; and, moderator Michael Burcham, founding CEO of the Nashville Entrepreneur Center and CEO-designate of Startup Tennessee.
If you've heard entrepreneur-turned-VC Gatto in panel discussions in recent years, you know that he's clearly not trying to be a buzzkill. It's just that, as he often explains, he knows if you're truly an entrepreneur, nothing he says is going to stop you from pursuing your business idea. For the rest of us: Trying to become an entrepreneur on mere principal or out of some intellectual design is tough and almost certainly doomed to failure.
The entrepreneur's "irrational" passion and drive are so crucial to surviving conceptualization, validation and launch of a startup that "If you're 'thinking about it', you should find a job," instead, Gatto warned.
And, be prepared for change: Startup management teams will experience "5 to 8" changes in the business model before it's over. Given that, and given the rapid evolution of management roles in a venture pushing for scale, not everyone will retain their same titles or be along for the entire ride, Gatto noted.
In particular, entrepreneurs who begin as inventors and founders may not be the best CEO's, who must deal with complex organizational matters far beyond creating and shaping the product. Particularly for those not long out of school, taking-on the responsibility for more than your own grades or livelihood hardly prepares a startup executive for the personal responsibility that comes with having to meet a payroll, knowing that those paychecks are important to your people and their families.
Remaining CEO from inception through growth stage is rare, said Gatto, adding that to achieve means "you sort of have to change who you are to make it all the way."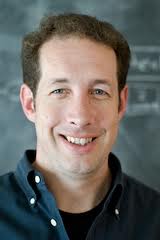 Christopher Parks
Parks, the founder and former CEO of Solidus portfolio company Change:Healthcare, agreed. Parks, who is now chief development officer responsible for the product line, said in launching the company he "started out like Braveheart, and ended-up like Forrest Gump." Now, his role going forward is ensuring that products and services meet customer needs, head-on.
The personal passion for changing American healthcare that served him well at the outset, eventually was not enough: He needed to accept the need for a different discipline, flexibility, strategy, focus and team-building, he said. Change is a constant companion in the "hellaciously long marathon" that is a startup, he said. In the early going, especially, entrepreneurs who are determined to "make it through" must draw on their deepest feelings about the challenge they are tackling -- "You're really going to have to 'give an F about it'," he concluded.
Avery Fisher
Fisher too stressed that "perseverance" is probably the entrepreneur's most important quality, particularly in the healthcare sector, in which problems are deeply rooted. Fisher's Primocare provides concierge-medicine services for physicians and their patients.
Graduating MBA's often still lack important skills and traits, said the panelists. An MBA is "great training," said Fisher, but "in an entrepreneurial setting there's so much ambiguity, you can never get your hands around" all the uncertainties. Fresh grads often lack real-world experience in framing complex problems, amid ever-shifting conditions, he said.
Agreeing, Parks added that every MBA student should undergo an "improvisation class," because the "improvisational skillsket" is crucial in picking the people and tools to create solutions to challenges faced by new and growing businesses.
In the same context, McClelland stressed that learning to know, judge and partner effectively with other people represents a skill "I totally did not appreciate" upon graduation, and yet it it crucial to success in business.
Confronting ambiguity is a challenge for novice entrepreneurs, Gatto said, partly because there's a point at which the information-gathering and analysis must give way to decision-making. If a leader has perhaps 40 percent of the knowledged needed, further study may be in order; but, experience suggests that if a decision-maker already 70 percent of needed knowledge, he or she may have already "waited too long," he noted.
The wide-ranging panel discussion generated other practical advice, including but not limited to: Get your entrepreneurial idea out of your head and into the market (get that first real customer), forge a management team, pay attention to culture and organization as you grow, and accept the inevitability of an exit and-or transformation, of some kind.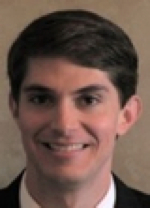 McClelland
McClelland's caveats included these: Avoid venture-capital funding as long as possible and don't get immersed in "the fund-raising scenario" to the extent it takes your focus off the daily work of creating a real business.
And, said McClelland, don't dissemble: Maintain "transparency" in your communications with current or potential investors. For example, when asked who are your competitors, don't pretend you have none. Typically, "that's not a good answer" and "sugar-coating" sets-off red flags for seasoned investors, said McClelland.
The full Vanderbilt Health Care Conference 2011 agenda is here. VNC