Update: A Dalcon spokesman on 12 Sept. confirmed Stephenson's appointment. Our original story is below.-Ed.

Tom Stephenson, formerly president of Healthcare Management Systems (HMS), has apparently become president/COO of Dalcon Communications, alongside David Condra, Dalcon's founder and CEO.
Stephenson said in a recent update to his Linkedin profile that at Dalcon he looks "forward to continuing my efforts to improve the delivery of healthcare." Neither Condra nor Stephenson has yet responded to requests for comment.
David Condra
Condra founded Dalcon in 1979, and in recent years repositioned the company for the healthcare sector. Condra was also the first president of Nashville Technology Council and was instrumental in formation of the Nashville Capital Network and the city's earlier Nashville Angel Network.
The Dalcon site says the company offers healthcare's "first wireless communications system," and describes the Dalcon Remote Remote Alert Monitor. Condra's own Linkedin notes that Dalcon provides "complete, unified patient care communications which link phone systems, faxing, wireless phones, nurse call communications, patient monitoring and more into an integrated solution to help deliver optimum patient care through improved communications."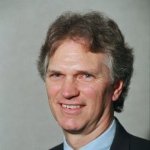 John Doss
HMS Co-founder and former EVP John Doss has in recent years served as a director at Dalcon, according to Doss' own Linkedin.
HMS offers a suite of clinical and financial and hospital IT solutions; its president is former HMS COO Steve Starkey.
Philip Hertik, a prominent healthcare entrepreneur and investor, is among members of the Dalcon board of directors, VNC recently reported. The firm has in recent years attracted Angel and venture capital investment.
Stephenson served 27 years with HMS, which provides information technology and services to hospitals and which is majority-owned by HealthTech Holdings. Prior to HealthTech, HMS had been acquired by Primus.
Stephenson is a 1983 Vanderbilt University mathematics graduate and he is an alumnus of Battle Ground Academy in Nashville. Condra is a 1969 graduate of Vanderbilt University school of Engineering. VNC