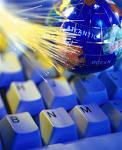 UPDATE JUNE 27 - See comments on the report from NTC's Costantine, right here.

As originally reported:

Greater Nashville qualifies for membership in a group of 60 "Cybercities" that have the greatest shares of the nation's high-tech employment.

Today's report from the American Electronics Association says that -- although Music City is near the back of the 60-city pack in most respects -- the Nashville-anchored region led the other 59 Cybercities with a 10 percent increase in high-tech wages between 2005-2006. However, Nashville still ranked only 48th in the value of its average high-tech paycheck.


In addition, according to the AeA report released today, during 2006 Nashville created 100 new tech jobs -- ranking 49th on that dimension, compared with category-topping Seattle's creation of 7,800 new tech jobs in the same timespan. The report documented a total 19,500 Tech jobs in the Nashville area, with total annual payroll calculated at $1.3 billion.

In addition to Nashville's No. 48 wage ranking, the AEA's "Cybercities 2008" report showed Nashville ranked 55th in terms of the number of high-tech workers in its workforce; 58th in its concentration of high-tech jobs, relative to the total workforce; and, 49th in the rate of creation of new high-tech jobs.
Nashville's 10 percent wage increase in 2006 gave Nashville tech workers an average $65,913 per job, about 20 percent lower than the national Tech average, according to AeA. Pay for techies in the Nashville area was about 9.7 percent higher than the average pay for Tech jobs in Tennessee, as a whole.
Apparently, for some employers, the pay and the attractiveness of Nashville are winning combinations. In releasing its report today, AeA offered

comments from Ravi Bagal (pictured at right), vice president of marketing for Brentwood-based Edgenet, a provider of software and services to major retailers, with offices in the U.S. and India. Bagal said that Edgenet has been able to "thrive" in Nashville, "drawing and retaining tremendous talent from across the country."
Seeking to demonstrate the comparative value of high-tech jobs, AeA reported that the average local high-tech job paid 59 percent more than the region's average private-sector job, which paid $41,500. AeA said Telecommunications and Computer systems design and related services were the largest high-tech sectors in Middle Tennessee, together accounting for about 8,600 jobs.
AeA has in recent years used such data to bolster its argument that, as it says in the preface of today's report, the nation faces "an impending slide in U.S. global competitiveness caused by the negligence of our political leaders to improve our education system, invest in research and development (R&D), promote private R&D, allow the best and brightest from around the world to work in the United States, and open foreign markets to U.S. tech goods."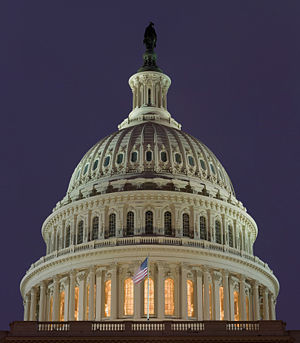 Similar charges of neglect have recently been pressed by members of Tennessee's congressional delegation, notably Sen. Lamar Alexander (R-TN) of Nashville and 6th District U.S. Rep. Bart Gordon of Murfreesboro.
AeA said yesterday in a "Cybercities" release that "the top five cybercities by high-tech employment in 2006 were the New York Metro Area, Washington, DC, San Jose/Silicon Valley, Boston, and Dallas-Fort Worth. The nation's highest tech industry concentration was in San Jose/Silicon Valley, where more than one in four private sector workers were employed by the tech industry..."
Today's report provides a reminder of the vagaries of the high-tech economy, underscoring the challenges that face Tennessee advocates for tech-driven economic development, commercialization and workforce development.

Another AeA report earlier this year -- the Cyberstates report-- showed the state of Tennessee lost 7,500 Tech jobs during 2001-2006 (an 11 percent drop). At the end of that period, the state scored 35th for average high-tech wage ($60,064, roughly 25 percent lower than the average Tech wage nationally); 25th by number of high-tech jobs; and, 48th in terms of tech's share of overall employment. Also, while an average high-tech job in Tennessee earned about 60 percent more than a non-tech job in the Volunteer State, that differential was far less than the 87 percent national average spread between high-tech and other jobs.

A third analysis -- by The Milken Institute State Science and Technology index, which rates states using 77 indicators -- showed that Tennessee currently ranks 40th among states in science-technology advancement, compared with the state's 34th rank in 2004. The Milken report, issued earlier this month, says Tennessee has dropped back to its 2002 Milken ranking, which was also 40th.

According to Milken's 2008 report earlier this month, Tennessee has lost ground since 2004 in four out of five Milken's performance categories, but managed to hold onto improvements reported earlier in human capital investment. The laggard indicators were: risk capital and entrepreneurial infrastructure; technology and science workforce composite; technology concentration and dynamism; and, research and development inputs. By Milken's latest measurement, Tennessee'sscore in the five categories lags the national average, in each case.♦