The good news: There's venture capital available for deals. The bad news: If you're not already on a venture capitalist's speed-dial, please take a number and wait.
That seemed to be one of the takeaways from yesterday's venture-capital forum, sponsored by Nashville Capital Network (NCN) at the Vanderbilt University School of Law.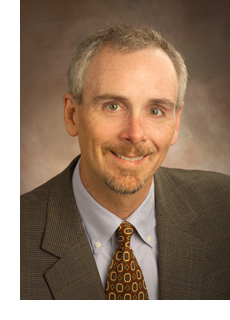 Nonetheless, Chrysalis Venture Chairman and Managing Partner David Jones (left) suggested, "don't think it's all gloom and doom." He reminded his audience of more than 100 executives of the adage, "Great companies often start in tough times."

Despite the "confusion" and uncertainty that reigns in all quarters, Jones said, Chrysalis is "busier than probably we've ever been," although much of the firm's energy is going toward deeper involvement in directing and supporting current portfolio companies.

Yesterday's near-record stock-market rally, impending Fed action on interest rates and White House complaints about banks hoarding money instead lending are just the latest proof that the realities examined yesterday conitinue to mutate.

Jones joined moderator Shannon Farrington, CEO, W Squared, a business-process outsourcer based in Brentwood; and, fellow panelists Page Davidson, head of the corporate and securities practice at Bass Berry & Sims; Ed Braswell, CEO of edo Interactive; and, Stuart McWhorter, managing parter at Clayton Associates.

In fact, said Jones, while such limited-partner investors as pension funds and insurance companies "aren't happy" about current volatility and would rather have "steady" flow of both deals and results, they are "not at all unsettled" by current conditions, "and are encouraging us to keep investing" in attractive companies, rather than becoming "immobilized" by fear.

"We're not getting paid to sit and worry," said Jones, even though dealing with portfolio companies' problems makes it harder to "get out of our own way."

Entrepreneurs, meanwhile, are generally having a tougher time adjusting to reality. Jones said that earlier in the year it was difficult and sometimes impossible to get deals closed, because entrepreneurs were disappointed by lower valuations, and sometimes accused Chrysalis of being risk-averse to the point of being "chicken." Some of those entrepreneurs are now back to see Chrysalis, often with their companies now in distress.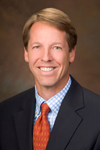 Attorney Page Davidson (left) said, "I think there's going to be an incredible amount of wealth created" for shareholders, particularly where entrepreneurs have accepted forced cuts in staffing and other changes, which often come as unwelcome mandates from investors.

He said he's aware of some pushback from management teams resistant to making the "severe cuts" they've been asked to make. Davidson indicated that such resistance is understandable, when cuts require layoffs or shelving development of products or execution of marketing or other strategies for which management has been enthusiastically laying the groundwork.

Davidson said that entrepreneurs who are looking for funding and who have a good plan, a strong management team and a track record that speaks to investors "are going to get that done." At the same time, he said, if your team hasn't previously helped make one or more investors "wealthy," the track record is harder to prove in this environment.

Davidson and other speakers stressed that with straitened bank lending continuing and persistent uncertainty regarding portfolio-companies' needs, future tax policy and other issues, entrepreneurs should accept that "its going to be hard to get financing, right now," and those who aren't forced to sell should consider operational improvements and other strategies, and await a more stable climate and perhaps higher valuations.


Stuart McWhorter said that while VCs aren't "slow-walking" investment decisions, portfolio companies needs and working with limited partners on more frequent, smaller capital calls on as as-needed basis are taking more of the VCs' management time.

The "cleansing" that's underway, said McWhorter, may make it a good time for entrepreneurs to devote more mindshare to taking a clear-eyed look at business fundamentals and economic realities. One result of that, the panelists seemed to agree, would be finding ways to create more equity, at a time when there are fewer debt facilities available to finance growth.

Said Jones at one point, there's unabated interest in "value-focused, real company-building" initiatives, but all stakeholders have "absolutely got to batten-down the hatches" for the rough seas we must assume still lie ahead.

With no California or northeastern representatives present to respond, the panelists seemed to agree that entrepreneurs with Southern or Mid-South-based venture backing will probably fare better, at least psychologically, than many entrepreneurs backed by investors in major money centers.


Ed Braswell, who's been to well several times in the past decade as CEO of both edo Interactive and Link2gov, said "it's "easier to work with folks in this area" than elsewhere -- he sees "a little bit of Dreamland on the West Coast," whereas in more conservative areas, including Nashville, he believes "everybody's a little bit more rational..."

Braswell was sitting next to McWhorter, whose firm participated in Braswell's recent A-round financing. McWhorter concurred, explaining that the tone and style of investor-entrepreneur relationships are often determining factors.

Illustrating the point, McWhorter mentioned one entrepreneur whose relationship with a backer "blew up." The entrepreneur explained later that the incident might have been avoided, but the investor "came into my office yelling at me." McWhorter said he believes such episodes are less likely to happen when dealing with VCs based in the South or southeast.

Recent events have created new opportunities for VCs and other players. McWhorter said his firm is seeing proposals from many distressed companies and, among other bright spots, his firm is looking at real-estate and other deals that lie outside the healthcare deals with which, despite the diversity of his portfolio, his firm is often associated.

Davidson noted with evident pleasure that the current federal bailout of banking institutions has created a great deal of work for lawyers.♦
Related Articles