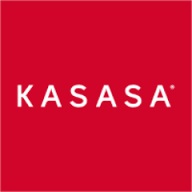 GABE KRAJICEK, the former CEO of Dealerskins here in town, says he believes Nashville would work well as home base for a Fintech startup such Kasasa, of which he is now CEO based in Austin.
Krajicek acknowledged that FinTech startups that target large financial institutions are often advantaged by being headquartered in money-center cities.
However, he explained that companies such as Kasasa that target community banks and credit unions could easily be based in Nashville, because the universe of community institutions is so large and diffuse that representatives of Fintech growth companies must travel by air or car to reach sufficient customers, no matter where the techie startups are based.
Gabe Krajiceck
Kasasa provides technologies, branding and marketing programs and services for credit unions and small regional banks.
Krajicek, 37, said serving community financial institutions is doubly rewarding, in that it helps community-oriented groups compete with larger institutions while reducing avoidable spending on marketing and product development. What's more, community banks were not, as a class, maligned in the wake of the most recent recession.
In December 2015, 13-year-old Kasasa closed a majority investment from growth-equity investor The Riverside Company, on undisclosed terms.
Asked by Venture Nashville about the IPO option, Krajicek said, though the path ahead will present challenges, "we're proceeding as if that's going to be the exit." Riverside is likely to hold the company for about five years before an exit.
Kasasa has 345 FTE workers, said Krajicek. American Banker's 2015 FinTech Forward rankings, published in autumn 2015, said Kasasa generated $60MM annually. Krajicek said the company's compound annual growth rate (CAGR) has been about 40% annual since its launch.
The company's customers collectively have about $25BN in total deposits and Kasasa has more than 2MM accounts.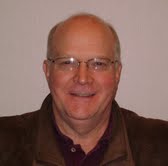 Crom Carmichael
Nashville Angel investor Crom Carmichael, who is a member of Kasasa's board and was an investor in Dealerskins, as well as Kasasa, said without hesitation that Krajicek has been a "terrific" leader at both companies Cromwell has invested in with him at the helm.
"He has the highest level of integrity you could ever want," and is intelligent, as well as "both passionate and humble," said Cromwell, adding with reference to his Angel porfolio, "If I had 20 CEOs like him, all I'd ever do is attend board meetings."
The company was founded as BancVue in Austin in 2003 by Don Shafer, a prior Krajicek business acquaintance. Shafer had earlier been with Goldleaf, a Nashville- and Atlanta-based bank technology and web development company that was eventually bought by Jack Henry. Goldleaf was originally Private Business.
"Kasasa" was previously the name of one of the company's product lines. Along with the Riverside transaction, the word was simultaneously adopted as the company's official name. "Kasasa" was made-up and tested among consumers, and found to be highly likable, said Krajicek.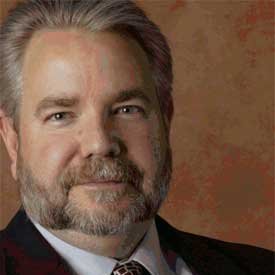 John Kish, Ph.D.
Post-transaction, Kasasa's chairman is John Kish, an operating partner at Riverside who has an extensive tech and venture background. Other resources available from or through Riverside include the PE's VP Stephen Rice, and Tim Tuff, a former CEO of Harland.
DLA Piper advised Kasasa in the Riverside transaction. Kasasa also relies on Jones Day for legal services and is considering options for post-transaction accounting/audit roles, said Krajicek.
Please click on these links for our previous reports on Nashville and Tennessee FinTech generally and on blockchain developments.
Krajicek will be visiting Nashville later this month for a presentation during an event led by Germain Böer, Ph.D., the director of the Owen Entrepreneur Center within the Owen Graduate School of Management, at Vanderbilt University.
Krajicek earned his MBA at Owen and his bachelor's in zoology at Louisiana State University.
Dealerskins created websites for automobile dealers and was sold in 2005 by its owners -- including Nashville founder Jason Ezell and partner Eric Brown -- to Dominion Enterprises.
Online research indicates Riverside has invested in Tennessee opportunities over the years, including the Nashville area's PharmMD (2009), Censis (2014) and Express Courier (exit 2014).
Riverside has also owned platform companies in Tennessee, including Morristown-based Team Technologies and Lebanon-based Coeur Inc. VNC
.
---