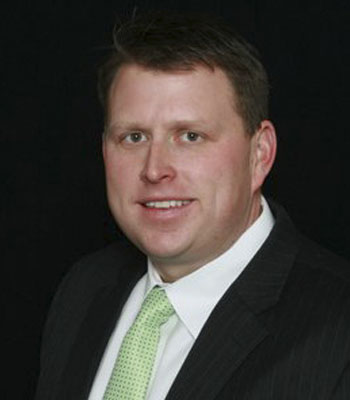 FREEDOM HEALTHCARE OF AMERICA LLC has raised $20MM since inception for its Addiction Campuses business and related real-estate, and it may consider a Series B raise within 12 months.
Within the total it has raised since inception, the Brentwood-based company today reported completion of its $3MM Series A raise, Founder and CEO Brent Clements confirmed.
Eight days ago, the company -- just over a year old -- closed its acquisition of Recovery Now Network (RNN), a company based in the Tampa area that supports recovery centers' marketing and development. Terms were not disclosed.
Two RNN principals, Eric Mitchell and John Daily, are now Addiction Campuses' chief marketing officer and digital marketing VP, respectively, and will be based in Nashville.
The RNN buy is the company's third acquisition since its inception. Its other two deals were for Murfreesboro-based Spring 2 Life Addiction Recovery (which included a second site, The Lodge, in nearby Woodbury); and, for Turning Point Recovery in Southhaven, Miss., near Memphis. In Dallas, it completed de novo development of its Treehouse unit.

Asked whether Addiction Campuses also sees metro Nashville as an attractive market, Clements said, "We do plan to have a major impact here," adding that details may be announced in about 45 days.
Clements said the company's plans call for entering the northeastern U.S., and by the end of this year it will have identified prospective buys in that region. It also aims to enter the West Coast in 2016; and, it will extend deeper into the Southeast -- Florida, the Carolinas and Georgia -- in late 2016-2017.
The CEO said he projects the company will do either an acquisition or a de novo project every six months, during the next five years.
Atlanta-based Fulcrum Investments and Harpeth Ventures are among Freedom Healthcare of America's current investors. In 2014, the company announced it also received funding from United Community Bank, AC Real Estate Holdings and some Angel investors.
The management team collectively holds controlling interest in the company, Clements said today.
Freedom Healthcare has been advised in its two capital rounds by Harpeth Capital. Its attorneys are with the The Bruce Firm (Randy Bruce) and DLA Piper; its accounting is with Frasier Dean & Howard; and, it banks with United Community Bank. The company's PR is handled in-house by Brian Sullivan.
Addiction Campuses is "cash-flowing" and has about 300 employees total, with the Nashville area home to about 50, a number that is likely to grow to 100 by year-end, said Clements.
About 20% of its revenue is from private-pay clients, and 80% via insurance coverage (in- and out-of-network). The company works with employers with workforces of roughly "10 to 10,000," and it builds relationships with Employee Assistance Programs (EAPs) and labor unions.
Clements knows something of business development in both addiction-treatment and technology businesses, having previously served in growth roles with Brentwood-based American Addiction Centers (NYSE:AAC, market cap $807MM); and, with Windstream Communications (NASDAQ:WIN), according to his LinkedIn profile.
Clements said the company recognizes that the recovery sector is very fragmented and is attracting bigger players, including locally headquartered and very acquisitive Acadia Healthcare (NASDAQ:ACHC, market cap $4.9BN); and, Long Beach, Calif.-based Elements Behavioral Health. Elements' incumbent PE's -- Frazier Healthcare and New Enterprise Associates (NEA) -- have recently been reported to be exploring selling Elements.
Clements' former employer, American Addiction, said in February it was acquiring a California memory-care facility, with plans to convert it to chemical dependency recovery. Earlier this week, AAC announced plans to pay $35MM cash for a Mississippi treatment facility near Memphis, roughly 70 miles from Addiction Campuses' facility at Southaven.
Addiction Campuses differentiates its offerings by stressing overall the changing of clients' "core belief systems," on the premise that once an individual's belief system changes, healthier behavior can follow, said Clements. The company, its medical director and treatment specialists also stress that no one "blanket" therapeutic approach works for everyone, he said.
Thus, the company offers dialectical behavioral therapy (DBT, including, but not limited to cognitive therapy and 12-Step programs); Christian-oriented addiction-recovery programs and more holistic spirituality programs; treatment for trauma -- for example, post-traumatic stress disorder; and, other dual-diagnosis approaches (for example, addressing both addiction and depression or other illnesses). The company also provides nutritional services, physical fitness programming and supportive recreational activities, according to its website.
As necessary, Addiction Campuses works to help patients arrange partial financing or partial scholarships for services, in cooperation with one or more members of the patient's family, or other third-party funding sources, and from its scholarship set-aside, when available. Clements said the company is committed to helping patients it cannot serve find other providers through the team's long-standing relationships.
Current and prospective growth is creating demand for new hires, said Clements. Further hires are likely near-term in information technology, admissions, human resources, nursing, medical and other areas.
Freedom Healthcare of America holds subsidiaries including Freedom Healthcare Properties of Texas LLC and Freedom Healthcare of Tennessee, all d/b/a Addiction Campuses of Tennessee. VNC
---
---