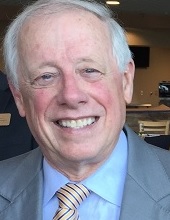 FORMER Governor Phil Bredesen told his HiMSS Summit of the Southeast audience Sept. 14 that his 16 years as Governor of Tennessee, Mayor of Metro/Nashville and the founder of Health America, Qualifacts and other ventures have taught him a great deal.
First, he said, Information Technology (IT) has not yet provided the Healthcare sector the tools it needs to lift the U.S. healthcare system above its lacklustre results.
He emphasized he believes in HealthIT's ability to help improve healthcare, though there should be more "simplicity" in product and systems development, and more "technologies that put individuals a little more in the driver's seat" with respect to their care and costs.
His second major point: Government procurement rules, scoring systems, processes and protocols often hamper the introduction of complex technology systems by discouraging the highest-caliber providers from bidding for the business -- too often leaving the work to "a bunch of small companies" that don't have capital, systems, management and other assets to tackle major projects successfully.
Bredesen, a Democrat, said the "complete disaster" of the launch of the Obama Administration's HealthCare.gov was a glaring example of government leadership and procurement ineptitude.
Other calamities abound, partly because -- knowing that government procurement is a morass -- many of the best potential bidders are essentially locked-out of helping the nation and its states solve public problems.
This is happening, he said, just when we need a "richer" mix of contractors with experience and judgment required for such undertakings.
He recalled that while he was the state's chief executive, he was forced to raise private money [$2.6MM] to pay McKinsey & Co. to evaluate TennCare insurance options, rather than go through the state's procurement process that might have made "Acme Donut Company" [a fictitious name] the winner. He got the funding from HCA, Blue Cross Blue Shield of Tennessee and Vanderbilt University, according to newscoverage at the time.
Bredesen said that while in office, it did not escape his notice that as Governor he was authorized to "pardon a murderer," but he wasn't free to judge when the state needed to set aside procurement rules that had been put in place in the wake of misdeeds, to ensure the state got the resources it needed.
He next warned that attempts by policymakers, administrators and techies, themselves, to anticipate every possible future contingency almost always lead to excessive complexity, loss of focus and waste generated by trying to build a 3rd or 5th-generation tool, when only 1.0 was needed.
He offered that while IT certainly needs "standards," it does not need intricate meta-standards that only get in the way, he said. "I'm a big believe in the power of 1.0 of anything," he said.
Fourth, noted that the "huge diffusion of responsibility" and authority within government -- particularly as that authority is divided between executive and legislative branches -- inevitably produces a tangled knot of unreasonable requirements upon would-be contractors that ultimately turns "good suppliers" away. He cited requiring contractors to accept "unlimited liability" as a particular burden for businesses.
Leaders, he said, should put less energy into designing complex solutions and more energy into engendering "Darwinian tension" that will induce private-sector competitors to find the winning solutions the nation needs."
Asked by Venture Nashville whether he might join a fresh push to remedy the problems he cited, Bredesen, 72, said that after so many years in the public sectors, it may be time for him to leave that to others. Other VNC coverage here. VNC
. last edited 9/20/16 0714
---