CARDIOVASCULAR Care Group (CCG), which is headquartered in the West End offices of Healthcare Investment Group (HIG), filed for a $40 million equity and debt raise, reporting to the SEC that it has raised $32.1 million, thus far.
Longtime healthcare entrepreneur John Dayani Sr. is CCG's CEO and is among those associated with the capital raise just reported. Others listed on the SEC filing include HIG founder Harry Jacobson, M.D., and Thomas Lyles, a San Antonio-based officer of MedCare Investment Funds.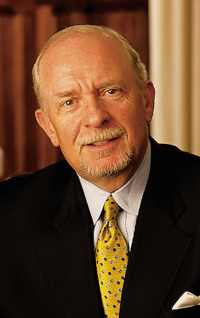 Jacobson
HIG is led by Jacobson and includes MedCare Investment Funds, Epiphany Health Ventures and TriStar Technology Ventures, as previously reported by VNC. Former Morgan Keegan Managing Director Duncan Dashiff joined Epiphany, Jan. 3.
CCG was previously known as Cardiovascular Care Affiliates, according to Tennessee records online, and is focused on supporting groups of cardiologists by acquiring, developing and operating outpatient catherization labs, according to its site.
CCG's founders include Jacobson, Dayani and the late Sam Brooks (a former HCA CFO, among other distinctions). Jacobson and Brooks were also among the co-founders of Renal Care Group. VNC