Update 13 July 2015: CrunchBase says VoicesHeard raised $2.9MM through 8/2012.-Ed.
Voices Heard Media management is meeting with TNInvestco funds in Nashville today, having just declared complete their $1.5 million A round.

VoicesHeard Co-Founders Will Overstreet (at right) and Chris Van Beke - president-CEO and COO, respectively - are here preliminarily reviewing their business plan with potential investors and funds. Their plan calls for raising another $3-to-5 million through a future B-round.

VoicesHeard was founded in in 2007 by Overstreet, the now 30-year-old former Atlanta Falcons linebacker and University of Tennessee football captain.

Van Beke told VNC the company's initial capital came from Overstreet, and was augmented by proceeds of a $500,000 friends-and-family offering of convertible notes. The just-closed A-round involved "all Super-Angels," Van Beke said, drawn from a half-dozen states in the region, including Tennessee.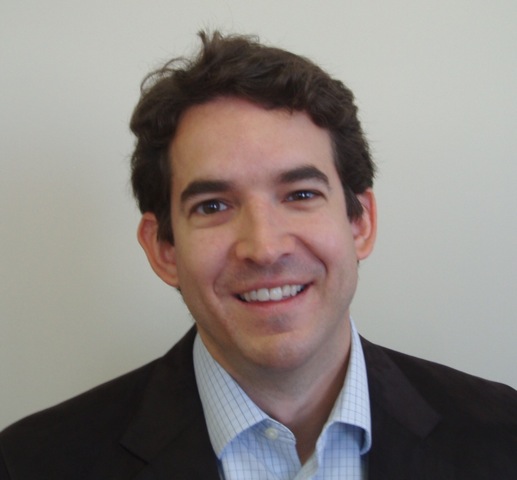 Van Beke (left) said that while earlier VoicesHeard might have tended to assume future investment could only come from more techcentric regions beyond Tennessee, he said he believes the advent of the TNInvestco capital-formation program has "absolutely" changed entrepreneurs' perceptions. "We're very bullish" on TNInvestco, he said.

VoicesHeard's technology enables all news, information and entertainment media to engage members of even the most enormous audiences with celebrities, athletes, newsmakers and others.

Marquee clients already include the NBA, ESPN, Gannett, Scripps and ABC, among others. The company's proximity to such giants suggests VoicesHeard's eventual sale to a strategic investor is more likely in the current environment than an IPO.

Although the company does not release financials, VNC research indicates that after earning the scant revenue typical of startups in 2009, the management team believes it is on-pace for a $1 million year in 2010, on a trajectory that could produce $30 million in sales by 2013.

By applying "patent-pending" natural-language processing technology, VHM aggregates and distills redundant questions from even the largest audiences into a manageable number of questions posed to sources for quick response. The VHM system also allows customers to leverage social media to spread virally multimedia content, building reach within monetizable audiences.

VoicesHeard makes money by licensing its technology to website owners for a fee, and by sharing in revenue the technology helps generate for the client.

Van Beke said that, going forward, VoicesHeard's priority will be placed squarely on funding a broad-scale sales and marketing effort.


With that goal in mind, VoicesHeard recently named Steve Newman (left) its executive vice president for sales. Through 2008, Newman was president and CEO of Knoxville-based Eonstreams Inc., the Internet-streaming pioneer that injects targeted ads into video and audio content as it is broadcast or streamed.

Newman's broadcast and startup experience includes many years running stations' sales operations, as well as leading sales for Scripps HGTV and Food Network, and served in an Internet audience measurement company called MeasureCast, which was sold to Nielsen.

Newman, now 62, told VNC that by the time he and VoicesHeard locked-on one another, he'd met and Googled his way through more than 400 start-up prospects, looking for yet another entrepreneurial opportunity.

Then, a recommendation from Grady Vanderhoofven brought Newman and VoicesHeard together.

Based in Knoxville, Vanderhoofven is executive vice president of Eclipse Management LLC; a fund manager with Meritus Ventures, in which Eclipse is general partner; and, executive vice president with Southern Appalachian Fund (SAF). Meritus focuses on early- and growth-stage companies, while SAF is no longer entertaining new investments.

Newman's Eonstream was sold four years ago to Vitalstream, itself soon bought by Internap Network Services Corp. (NASDAQ:INAP), based in Atlanta, in an all-stock deal worth reported $217 million. (The rebranded unit remains in Knoxville.)

Newman's ability to attract investment had earlier been proven at Eonstreams, where he was pointman in recruiting Angels, reportedly including Regal Entertainment Group CEO Mike Campbell and lawyer Herb Sanger. Newman also helped secure investment from the Southern Appalachian Fund.

Newman said SAF was the only outside investor in Eonstreams' A-round, investing $825,000 in cash and operational support in Eonstreams, 14 months before the original investors exited via the Vitalstream sale. SAF realized a 7x return on invested capital; material provided by Newman indicates the average investor return from Eonstreams was 15x.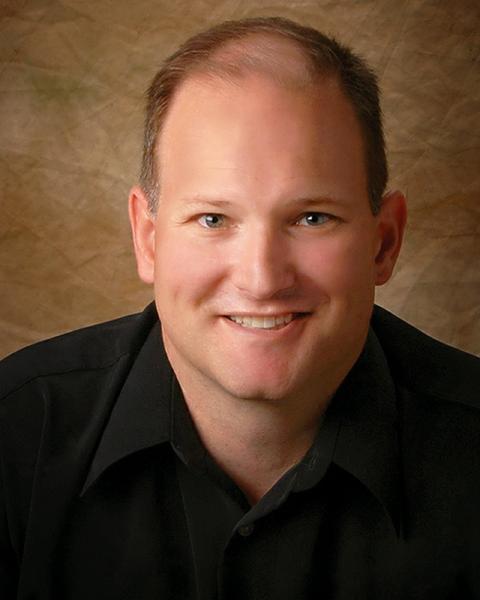 Vanderhoofven (at left) recently told VNC that, in total, "Eonstreams shareholders received approximately $64 million, comprised of $17 million of publicly traded stock and $47 million of cash.

"In addition to the company's shareholders," Vanderhooven continued, "several members of the Eonstreams management team did exceptionally well. Several members of the management team, after working briefly for the acquiring company, have started or joined local start-up companies in east Tennessee." He added, "SAF's return was approximately 7X invested capital, with an IRR [internal rate of return] just below 60 percent."



Prior to founding VoicesHeard, Overstreet (in UT days, at right) had launched Instant Autograph, which provides logistics and fulfillment services to support sales by universities and pro athletes. Overstreet earned his MBA at UT following his third NFL season, during which shoulder injuries ended his football career. He has also served as an on-air sports commentator.

Van Beke, 39, has for several years also done business as Tennetic Ventures, assisting early-stage and startup companies with business development, financial strategy and related matters.

Earlier, Van Beke was COO for venture-backed NuMarkets, the eBay-reselling operator and franchisor, then based in Etowah, Tenn.; and, was VP for business development for venture-backed ReturnBuy, a reverse-logistics company. VNC research indicates neither company is operating, today.

Earlier still, Van Beke was an analyst and investment-banking associate with Legg Mason and with Jones Lang LaSalle, respectively. He earned his MBA at Duke University's Fuqua School of Business, and his bachelor's at the University of Pennsylvania. ♦
Related Articles