Precedent Health Inc. is launching in Nashville with investor Rock Morphis as chairman and Glen Marconcini as CEO, Morphis confirmed.
VNC's online research suggests Precedent Health will provide "health resources management services, namely, profiling and reviewing hospitals and health care providers for cost effective services; assisting hospitals and health care providers in achieving and maintaining cost effective services," though that has not yet been confirmed by the principals.
Morphis deferred to Marconcini for details of the company's mission; Marconcini has not yet responded to a VNC query. This story will be updated, as warranted.
Marconcini most recently served as CEO of Houston-based Intercede Health, according to information online. Intercede is also focused on supporting cost-effective delivery of healthcare services, according to its website.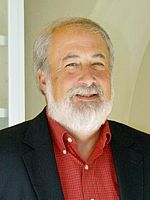 Sanger
Three principals in Austin, Texas-based TexoVentures, a hybrid Angel-VC firm, are listed in Precedent's recent SEC filing as associated with a plan $500K capital raise. The trio: Phillip Sanger, M.D., a serial entrepreneur and a founding board member of Nashville-based HealthSpring; Randall Crowder, entrepreneur-investor and executive director of the Central Texas Angel Network and Venture Fellow at Texas Venture Labs; and, Jerry DeVries, a co-founder of Path4 Ventures and a former marketing VP with Centerpulse (implantable ortho devices), which was bought by Zimmer in 2003.
Steve Holman is included in Precedent's SEC filing. Research online suggests he has recently done business as SCH Consulting, and has held top finance posts with Heritage Health Systems, Lakeside Health Services, FHP International, and was earlier a partner in Deloitte & Touche.
Also associated with Precedent in the SEC filing: Stephen Zeger, whom other online information suggests is SVP and chief marketing officer of Nashville-based Heritage Health Systems and formerly associated with PacifiCare of Texas, Secure Horizons, Humana Health Care Plan and other companies.

McClellan
The Precedent startup is one of about 30 firms in which Morphis and Heritage Group co-founder David McClellan have active investment interest, Morphis told VNC.
Information online suggests some legal services are being provided Precedent by Robert Felber, an attorney with Waller Lansden Dortch & Davis, in Nashville.
In 2010, Morphis and former AIM Healthcare CEO Jim Sohr were associated with a filing by InVivoLink, a healthcare services company chartered to improve providers clinical, financial, operational and safety outcomes. InVivoLink reported it had raised $750K. A year earlier, two InVivoLink principals, founder-CEO Ryan Wells and chief technology officer Adel ElMessiry, reported to the SEC they intended to raise $1 million for the venture.
Before forming Heritage Group 25 years ago, Morphis and McClellan worked together at Heritage Surgical Corp., a former surgery center company that merged with Surgical Health Corp. and eventually sold to HealthSouth, according to earlier published reports. VNC