Visiting Nashville last week, Gary Stevenson was tight-lipped about plans for MB Venture Partners' rumored third fund.
The only comment the MBVP managing partner would utter in response to VNC's request for confirmation the fund is underway: "The '09 vintage for VCs is going to be terrific."
Nonetheless, VNC has learned that Memphis-based MB Ventures aims to raise at least $100 million for the new fund, which will complement a total $76.4 million raised in two rounds since 2001.

MBVP was founded by legendary Memphis entrepreneur J.R. 'Pitt' Hyde III, the founder of AutoZone (NYSE:AZO), chairman of GTX Inc. and participant in other ventures through Pittco Holdings Inc. Hyde is founder and chairman of Memphis BioWorks Foundation and a member of the board of directors of FedEx Corporation. MBVP concentrates on life sciences and medical devices.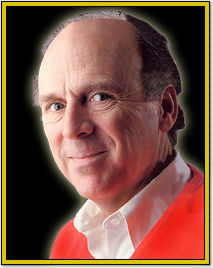 MBVP's third assault on the nation's investment peaks is not its first sortie into a buyer's market. At the launch of an earlier MBVP fund, Hyde (at left) told the Memphis Business Journal in 2002, "While it's a difficult environment to raise money in, it's an excellent environment in which to invest..."
MBVP insisted six years ago that while lower valuations meant better opportunities to invest in later-stage companies, the firm intended to continue to support seed and early-stage ventures. This year's larger fund almost certainly signals plans to invest in much larger companies, as opportunities arise.

Stevenson co-founded MBVP in 2001, after six years with Abbott Laboratories. He is a CPA and certified financial analyst, and earned his MBA at Northwestern University's Kellogg School, after earning a bachelor's at the University of Missouri. He is chairman of Protein Discovery and served until 2005 on the board of Franklin-based BioMimetic Therapeutics.
MBVP's second round attracted the VC's first institutional investors, including Texas-based Stanford Financial Group; Little Rock-based Arkansas Institutional Fund; the Shelby County Retirement System (the county does not participate in the Tennessee Consolidated Retirement System); and, a still-undisclosed university endowment fund. ♦