Updated: 17 Sept. 2020: Corts departed Octerra for Fresh Technology. 27 Jan 2020: NBJ reported today Octerra will raise $3MM-$5MM this year. VNC's 9/19 story is below. - Ed.
STUDIONOW, one of Nashville's longest-running tech-startup success stories, is spinning-out a "procurement SaaS platform for marketing production, giving brands and agencies visibility into their production spend."
StudioNow Co-founders David Mason and David Corts told Venture Nashville today that StudioNow management and board of directors have committed to spinning-out the new marcom entity, dubbed Octerra, by year-end 2019.
Mason, 46, will be chairman of Octerra and Corts, 45, will be its CEO. Mason will be chief exec of StudioNow.
Octerra has been chosen as a presenting company during the central startup showcase within next month's Venture Atlanta conference, Oct. 16-17.
That event projects having more than 200 investors among attendees, and promises valuable exposure for presenting startups.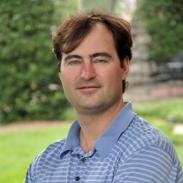 David Mason
David Corts
The Octerra move will ultimately result in the roughly equal division of the roughly 40-person StudioNow workforce. The operational division of the workforces began about five months ago.
The StudioNow team relies on outside advisors including the Miller & Martin law firm, accountants with BDO, and bankers with PacWest (fka Square 1).
Founded in 2007, StudioNow sold in 2010 to AOL for a reported $36.5MM. StudioNow was, itself, spun back out of AOL in 2013. See further background in this VNC coverage.
During the 12-year history of StudioNow, 2007-19, investors have, in addition to AOL, included local VCs FCA Venture Partners (an affiliate of VC Clayton Associates) and Claritas Capital, which invested about $20.3MM in the company collectively.
In addition to those VCs, VNC reported other investors had also such individual angels as Fred Goad and Jim Kever, then dba Voyent Partners; Rock Morphis and David McClellan, at Heritage Group; Charles Goldstuck, the former president and COO of Bertelsman Music Group (U.S.) and a private investor at Falconhead Capital; and, investor Wally Loewenbaum.
Launch Tennessee, aka Tennessee Technology Development Corp., also invested through its former INCITE co-investment program, originally backed by a U.S. Treasury grant.
Heretofore stealthy Octerra is breaking the surface in the wake of a recent American Marketing Association report that the percentage of firms' marketing budgets devoted to marketing has returned to its record share.
Spending on mobile and social media also surged.
Related: AMA report here. Wistia report. MarComm report here. StudioNow release here. VNC
. last edited 1635 16 Sept 2019
---