NASHVILLE Angel investor Joe Freedman may have a bigger cache of pixie dust for startup investments following the sale of majority interest in Nashville and Atlanta tents and events businesses to private equity.
Freedman told Venture Nashville he's been doing "a ton" of Angel investing and that will continue that in the wake of this week's announcement of the sale on undisclosed terms of Music City Tents & Events and Peachtree Tents & Events to investors including Gemini Investors (Wellesley, Mass.), Resolute Capital Partners (Chattanooga, Nashville) and Glenwood Enterprises (Glen Ellyn, Ill.).
Freedman remains CEO and operator and said he fully intends to push Peachtree sales into the $35MM-$50MM runrate range within three to five years. He did not comment on current financials.
Meanwhile, Freedman said he remains interested in new ventures -- as might be expected from a serial entrepreneur.
After all, in 1999, ahead of the Dot.com burst, he ushered-in the high-growth, tech-driven era for Nashville startups with creation of the former eConception incubator in Nashville. Still-earlier, he co-founded AMICUS Legal Staffing with Nashville entrepreneur Mike Shmerling. Freedman's LinkedIn profile is here.
However, it's one of his newest ideas that led Freedman emphatically to tell VNC that "the single best decision I have ever made" was his recent formation of Business Advisory & Analysis Group (parked URL: BAAG360.com).
BAAG is to be a platform for development of industry-specific CEO peer mentoring networks circulating industry best practices within fewer than a dozen executives in individual industry/market clusters, with participants' businesses distinctly separately, geographically.
Freedman said he initially created a BAAG peer group for his own events-leasing sector, and reaped extraordinary business gains as a result.
Time permitting, he is working with partners to operationalize and expand BAAG360, which has not yet been chartered. BAAG360 does not compete with the Entrepreneurs Organization (EO), which offers executive peer groups or "forums." Freedman is an EO Nashville board member and advocate.
Freedman is also one of a handful of investors who have joined with his former partner in American Legal Search -- Birmingham-based Richard Brock -- to launch startup Attorney Transitions.
Other early-stage holdings Freedman said he was prepared to disclose include JoyRide (with CEO Chris Sizemore and other investors in Nashville); plus, two entities based in Atlanta: Collection Event Rentals (high-end boutique furniture, Atlanta, with three other partners) and Peachtree Invesco (real estate investment, Atlanta).
Freedman and the new majority-owners of the Peachtree leasing business have made clear they intend to make the company into a platform for further rollups.
Freedman noted that private-equity infusions have spurred strong growth in comparable companies. He cited the example of Frisco, Texas-based Quest Drapes (Quest Events). A year ago, Quest took investment from Tonka Bay Equity Partners and Goldner Hawn.
Under its new majority-owners, Peachtree is expected to focus on deals and growth in the southeast, first expanding in Atlanta and Nashville, then probably moving opportunistically in Chattanooga, Birmingham, Sea Island (Ga.) and markets in Florida and Louisiana. Freedman said company COO Grant Baker has a pivotal role in the expansion.
VNC research suggests the recapitalized company could have targets in mind that are bigger than mom-and-pop size.
For example, the company's largest competitor is Inglewood, Calif.-based Classic Party Rentals.
According to earlier reports, in 2014 Classic submitted a bankruptcy filing to facilitate sale of some assets, which were acquired by affiliates of Apollo Global Management. According to a more recent trade-media report, Classic continues to consider selling some subsidiaries located east of Dallas and is operating under an interim CEO.
Prior to selling control of Music City Tents & Events and Peachtree, no single investor held controlling interest in the company, which averages about 125 FTE staff year-round (ranging from 110 to 140, depending on demand), according to Freedman. The company's VP-COO is Grant Baker.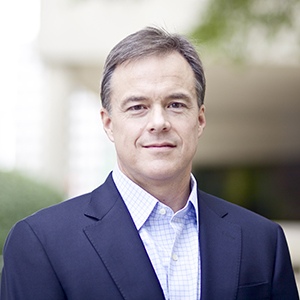 Bill Nutter
Resolute's participation was led by Resolute Partner Bill Nutter in Nashville. Jeffrey Newton represented Gemini and Mark Pasterik represented Glenwood.

Freedman said he personally handled the recent Peachtree T&E transaction for the sellers. His outside advisors include attorney John Titus of Bradley Arant and accountant Jerry Moss of KraftCPAs. He banks via Eric Kruse of Pinnacle.
Freedman's former co-owners in MusicCity/Peachtree -- Glenn McConnell and JT Terrell, who had partnered with each other in an earlier events company -- exited upon the entrance of institutional money. Terrell's LinkedIn page suggests his involvement in advancing the BAAG360 concept.
Earlier coverage of Freedman has cited his having also held stakes in other businesses, including Borderjump and XMi Management. Click here. VNC
.
---
.
---