Below (15): Calendar | ORNL | Techstars | Charlie Martin | Joe Maxwell | Startups | VillCap | UTRF | VU teams | Hurdl | IDS | Kernel | HMP | TechTown | M&A.
---
► Venture Calendar for 2017 has been updated here.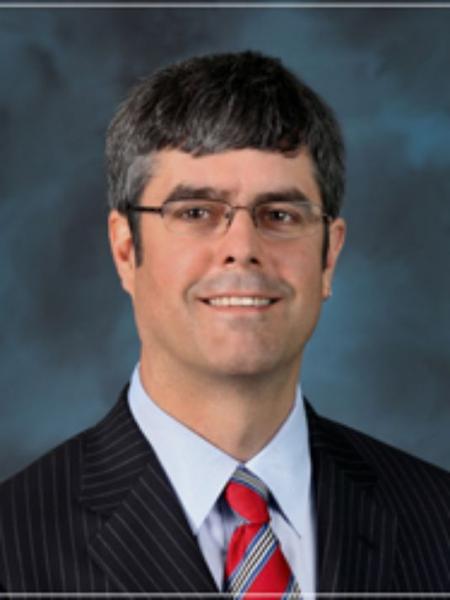 Thom Mason
► OAK RIDGE National Laboratory Director Thom Mason, Ph.D., is leaving the post he's held nearly 10 years, to join Battelle as SVP for laboratory operations, KNS reported today. Related here.
► TECHSTARS Atlanta will visit Nashville and Chattanooga, stopping March 9 at the Nashville Entrepreneur Center and March 10 at CO.LAB in "the Gig City." Travelers: Techstars Atlanta Managing Directors Michael Cohn and Tyler Scriven, with PM Rachel Ford. Deadline for 12-week Atlanta cohort is April 9. Office hours for Nashville here and Chattanooga here.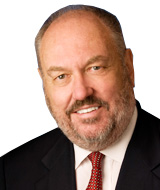 Charlie Martin
► DISRUPTION? Entrepreneur, investor and healthcare transformer Charlie Martin, operating mainly through Martin Ventures, announced Feb. 21 his firm is now collaborating with Christ Care Ministries on projects targeting innovation in healthcare delivery, access and payments. CCM's Medi-Share program enables members to directly and voluntarily share each other's medical bills. Thus, Martin seems to have put into place a key element in his scenario for, among other things, obviating the need for traditional healthcare insurance payers, as outlined in his remarks last September before the SE HiMSS conference in Nashville, a presentation detailed here by Venture Nashville. As also indicated in that story, Martin has also made clear he is exploring use of blockchain technology to support portals for communities of care, noting at one point that tokens could be used in health point-winning systems to encourage care compliance and healthful behavior (related here and here). In October, Martin Ventures announced its investment in Hashed Health, a blockchain-centric startup in Nashville.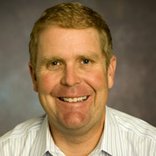 Joe Maxwell
► FINTECH: Nashville-based Joe Maxwell, managing partner of the year-old Cultivation Capital Fintech Growth Fund, which is still raising money, declined to comment on recent announcement that a fund within St. Louis-based Cultivation Capital participated in a $9MM Series A growth-financing round for Brooklyn-based GAN Integrity, which provides enterprise compliance management software. Lead investor was NY-based Edison Partners. Related: Inaugural 2016 Cultivation Fintech investment in Nashville-based Kindful. Noted: Maxwell's on the dais for Monday's Distributed: Markets blockchain-in-finance event in Atlanta.
► Knoxville and Memphis-based startups Audiohand, Docity Health and Preteckt are headed for the March 6-7 SUP-X Startup Expo in Ft. Lauderdale, the KNS reported. Launch Tennessee is listed as a parter in the SUP-X event.
► Village Capital's "Health:US 2016" cohort investment winners are from Des Moines and San Francisco. No Tennessee-based firms were in the 13-startup cohort, which visited Nashville 4Q16. VillCap's latest cohort (closed) is focused on improving access to affordable healthcare in Mexico.
► UT RESEARCH FOUNDATION in Knoxville announced it's partnering with Grady Vanderhoofven's 3roots Capital in the Checkerboard Portfolio program, to help UT-affiliated startups raise capital . Knoxville-based Three Roots was launched a year ago atop remaining assets of the now-shuttered Tech2020 tech-driven economic development organization, then in Oak Ridge. UTRF also recently announced its award of tech-maturation fund grant recipients for 2017 here.
► THREE student social-entrepreneurship teams focused on the needs of refugees and the environment are on their way to Hult Prize contests in Boston, Dubai and London after winning preliminaries at Vanderbilt University. This year's challenge, according to a VU story: "create a social venture that will decrease the human cost of involuntary migration and restore the rights and dignity of individuals forced into motion due to economic, environmental and political pressures." VU students' participation is supported by the Turner Family Center for Social Ventures, managed by former entrepreneur Mario Avila and resident within the Owen Graduate School of Management.
Betsy McHugh
► HURDL Enterprises, led by majority owner and CEO Betsy McHugh and co-founder CTO/COO Zach Shunk, said Feb. 23 it bested more than 30,000 other global applicants to won one of 11 seats in the inaugural cohort of the Techstars Music accelerator in Los Angeles. Demo Day is May 18. Coverage here.
Turner Nashe
► INNERTAINMENT Delivery Systems (IDS), the Nashville-based startup focused on delivering content for users in prisons and other secure facilities, announced it was acquired by Reston-based GTL, on undisclosed terms. ISD President and Co-founder Turner Nashe, Ed.D., said he expects to remain with GTL 24 months. Story here.
► ENTREPRENEURS and advisors Peter Marcum (DevDigital) and Todd McCullough (Ampersand Partners) have allied to consolidate DevDigital's earned-equity holdings in clients served under the banner of newly formed Kernel Equity, through which teams led by Marcum and McCullough offer digital-development, strategic and management services to help companies and business advisors achieve growth and development goals.
► Healthcare Management Partners, a hospital turnaround, advisory, litigation and analytics specialist, said this week it has moved its headquarters to Nashville from Philadelphia, story here.
► TECHTOWN Foundation has moved to the Edley Building in Chattanooga's Innovation District, Nooga.com reported. CEO Chris Ramsey recently took the helm after the departure of Cordell Carter, whose Linkedin says he is now with The Aspen Institute, in D.C. Related TFP story.
► Later-stage M&A: Medical Reimbursements of America acquired by PE Riverside Partners (release)...Solidus-backed Southcomm sells Creative Loafing of Atlanta and its EMS World expo unit (NashPost) ...Entrepreneur Mike Shmerling discloses sale of XMi Holdings to CEO Jim Phillips (NBJ here). Shmerling's new vehicle, Clearbrook Holdings, contains real estate and startup-equity assets. VNC


.
---