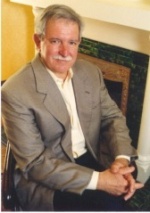 Ed Hennessee offered little comfort this week for Tennessee-based venture-capital fund managers who worry they'll get crowded-out by "megafunds" based elsewhere, as state pension-fund managers begin to use their newly legislated authority to invest up to $900 million in private equity.
Hennessee, the state's assistant treasurer for employee benefits and investments, on Wednesday told VNC that "the idea of an earmark [for instate VCs] will not work. We are bound to find the best proposals."
While Hennessee's statement implies opportunities to compete on a level playing-field with others bidding for a role in TCRS investment, that leaves some local executives doubting they'll get a shot at proving the prowess of Tennessee fund managers, and leaves still others concerned about what they see as the lack of legislative support for homestate VCs.
Some of the state's leading venture capitalists are concerned that, despite the fact native VCs are competent and competitive for funds-management roles, in an effort to ramp-up investment rapidly the state may opt to invest massive chunks of cash with out-of-state "fund of funds" managers who have access to the nation's largest venture capitalists.

Instate VCs want TCRS to direct some assets toward the state's own VC community, both for the returns on investment that would bring and to stimulate further indigenous VC investment.
Larry Coleman, founder and managing partner of Franklin-based Coleman Swenson Booth Inc., told VNC Wednesday, "I recommend [TCRS] would have some portion designated for Tennessee funds," which would tend to invest a substantial portion of funds in companies in their backyards, creating both gains and needed Tennessee jobs.
CSB General Partner David Swenson added during the joint interview, "any fund in this state would be thrilled to have $10 million from the state" and would "spend more time on Tennessee companies" in which they invest than would an out-of-state fund. Swenson and other sources explain that there are few institutional investors in Tennessee who are willing to take more than a 10 or 15 percent stake in a portfolio company, leading to investments frequently being placed with larger funds out of state.
Coleman explained that if, as reported earlier, the state plans to have one private-equity administrator, overseeing investment of perhaps $300 million per year, the sheer weight of due diligence, dealing with funds advisors and other duties will militate toward fewer, but larger investments, meaning "the only thing they end up investing in are the megafunds."
Coleman probably keeps a closer eye on legislative and administrative moves than he might've a year ago: About five months ago, he was alerted by his firm's legal counsel that Tennessee Revenue Commissioner Reagan Farr was attempting to alter an eight-year-old tax advantage for family-owned non-corporate entities (FONCE), repeal of which Coleman and others said would result in sharp increases in the effective cost of investment transactions, pricing Tennessee investors and VCs out of some opportunities.
At that point, Coleman mobilized an informal coalition of 17 instate VCs, retained lobbyist John Lyell, and succeeded in quashing the last-minute "technical correction" legislation in the General Assembly.
The FONCE issue remains alive, however. National Federation of Independent Business State Director Jim Brown told VNC this morning that NFIB will later this month survey its Tennessee members to determine the prevalence of FONCE businesses, and will, as earlier promised, report those results to Commissioner Farr for his consideration. In addition, after the failure of Farr's FONCE effort last spring, the commissioner reportedly wrote state VCs and fund investors, putting them on notice that those who were operating under FONCE might have to defend their qualifications to do so.
The statistics that Coleman and others gathered to bolster their case during the FONCE clash are now being deployed to demonstrate the merits of allocating TCRS funds in some manner toward instate funds managers.
Reviewing their firm's 25-year history of investment, Coleman and Swenson told VNC they've raised four funds aggregating more than $186 million and have invested in 78 companies. The CS portfolio page show "representative" portfolio companies and 26 investments in public companies.

They said CSB has invested $71 million in 17 Tennessee enterprises (which as a group have raised a total $483 million from various sources). Coleman said those instate companies have generate $11.7 billion in aggregated revenue, producing 16,000 jobs. CS investments have historically been seed- or startup investments in the $1 million to $7 million range, according to the firm's website.
Coleman and Swenson, who together have served on the boards of about 45 startup companies, now also serve as venture partners, or allies, with SSM Partners, a Memphis-based VC focused on early-stage investment in the $5-10 million range.


Addressing prospects for TCRS private-equity investment in an earlier VNC interview, Claritas Capital Founder John Chadwick, (left) acknowledged the priority of TCRS generating "returns for its constituents." He added, "Firms that are based in Tennessee should have the opportunity to compete for a portion of those dollars."
Chadwick stressed that in Tennessee corporations and VCs have achieved "strong representation in healthcare, payments, distribution and many other industries which comprise core weights to the U.S. economy. Whether directly as a fund manager or through an indirect allocation from funds-of-funds managers which may be selected, a number of firms exist already in the State of Tennessee who have investment competency to warrant consideration."
Local VCs having a substantial role in expanded investment, he said, would result in growth of Tennessee companies, importing more capital from co-investors, as well as expanding the bases of both taxes and entrepreneurial activity.
Chadwick said that with the state's roadblock of private-equity investment now removed, the question before Tennesseans is how best to capitalize on newly created opportunities to create the "next generation" of opportunities.
TCRS is preparing to recruit an administrator to oversee its private-equity investment program. The job description for that post has not yet been finalized, according to Hennessee. ♦