Today: Project Music | CETools | Rhino | Virtue | SSM | StreetJelly | Claris | Bredesen | STR | Ag | Jammber | Massey | XSolis | Haslam | Beachy | Bellhops | Resources | LSTCON | MusicBiz | Grants | BBS | Diligence | HIT | Globe | McWhorter | DOE | Oaklyn | Educ.
---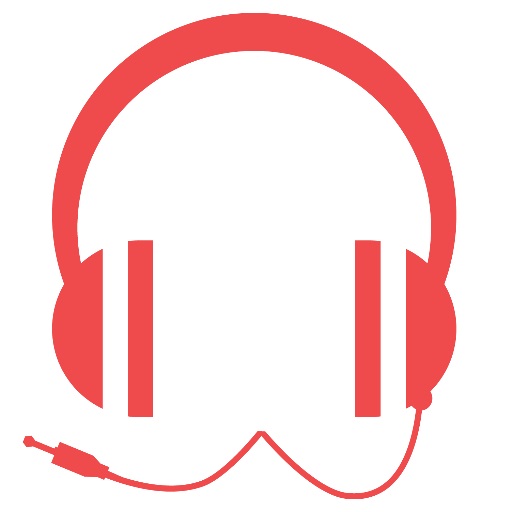 PROJECT MUSIC PORTFOLIO at the Nashville Entrepreneur Center will this evening feature demo-presentations by nine of the program's total 11 current or alumni teams, who altogether have already raised more than $14.8MM in funding of various forms. Eight of the nine presenters are remaining members of this cycle's formal cohort of 11 teams, representing "our most mature roster ever," according to John Murdock, the EC's COO. The event begins at 5 p.m. today. Tonight's presenters and origins: | ArtistWorks (Napa, Calif.) | Audiobridge Inc. (Walnut Creek, Calif.) | Beatdapp Software (Vancouver, Canada) | FanFlex (Los Angeles) | Hear Not There Inc. (Nashville) | Music Tech Works (Atlanta) | Playlist Media (Palo Alto) | Secret Chord Laboratories (Virginia Beach) | VideoBomb (Nashville, 2015 PM alumnus). Also attending tonight, but not presenting: Musicians Council (Cookeville) | WillCalled LLC (Nashville) | The LABZ (Atlanta). Last March, a larger PM cohort of 16 startups was projected, but some teams moved to other EC programs or did not matriculate. VNC research suggests companies no longer associated with the EC were from NY, CA, DC.
Dan Lemcke
CONSTRUCTION: CE TOOLS INC., Nashville, filed earlier this year in 2019 for a $1.5MM raise for its business in developing new construction-industry tools. They have raised $1.4MM to date. The company is leading with a chalkline product and has won shelf space in one of the nation's top retailers. CEO Dan Lemcke and Director David McClary are associated with the filing. The company's advisors includ attorney Chris Sloan of Baker Donelson; accountants with Encompass Financial in Clarksville; and, bankers with US Bank. Further capital raises are likely, as the company executes on its product roadmap. Find them at next month's STAFDA show at Music City Center. 'CE' stands for 'Contractor Engineering', Lemcke told VNC.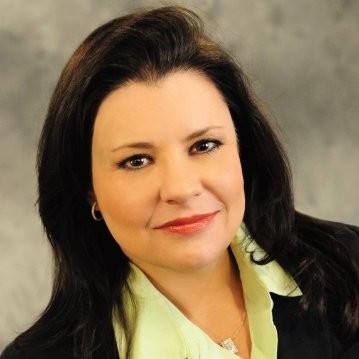 Kathy Ford
RHINOGRAM, the Chattanooga telehealth offering that addresses patient-provider communication impediments with texting and increases provider efficiency by reducing staffing costs, enabling reimbursable virtual consults and supporting new-patient acquisition, filed to raise $5MM in capital. Among those associated with the filing: Keith Dressler, Chair/CEO; Kathy Ford, President. Rhinogram was in the Spring Health Accelerator at CoLab.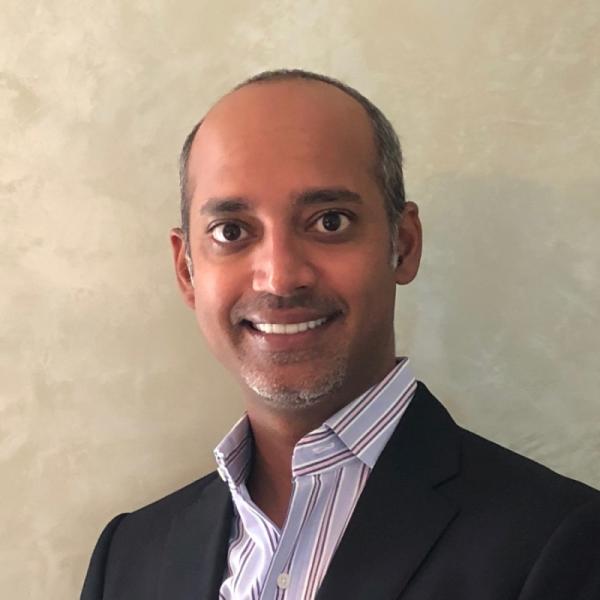 Gibran Ameer
SPINOUT: Shareholders associated with Murfreesboro-based TwelveStone Health Partners and S.C.-based VirtueRN LLC recently joined with Nashville VC Claritas Capital to standup Virtue Technologies Inc. as an independent Delaware-registered SaaS company. The newco provides pharmacies (and potentially other types of post-acute care service or related providers) a workflow solution incorporating a tracking platform that ensures appropriate transparency of pharmacy orders, packaging, shipment and delivery, plus a messaging platform. Its priority target currently is smaller pharmacy groups, though prospects with larger volume are also supported. Capital invested has not been disclosed. No single investor has control. Some corporate functions are handled in Murfreesboro, while most of its tech team is in the South Carolina midlands, which is home to VirtueRN Co-founder Gibran Ameer PharmD, who is now CEO of Virtue Technologies and leads its board of directors. The newco's COO is Jason Jacobs, based in Moultrie, Ga. The newco's board also includes TwelveStone COO Cannon Loughry, Claritas Partner Theresa Sexton, and Nashville-based advisor and Jozef Nuyens, who is also CFO for TwelveStone and founding partner of Fivestone Partners. Ameer's own business focuses durable medical equipment (DME) for hospice providers. Venture Nashville has previously reported that Claritas separately invested in Twelvestone in 2017. In 2016, VNC reported that Twelvestone Founder and CEO Shane Reeves (now also a Tennessee state senator) had expressed interest in joint ventures and other partnerships. (Three years ago, Dr. Ameer served as a whistleblower by protesting a medical supply company's false reporting. He was rewarded with a $5.38MM share of proceeds from the Justice Department's settlement with that company, in keeping with the U.S. False Claims Act, according to coverage in The State.) TwelveStone coverage here.
Meg Crosby
► MEMPHIS-BASED SSM Partners, the growth equity investment firm focused on software, services and healthcare, chose Jim Tallman as its latest operating partner. Earlier, they announced adding Memphis-based Meg Thomas Crosby and Nashville's Jim Lackey as an op partners. Other SSM coverage.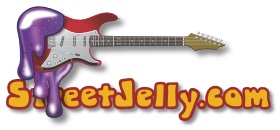 STREET JELLY: Frank Podlaha, founder-CEO of 7-year-old Street Jelly Media Inc., which offers a live-performance streaming platform for global talent, told Venture Nashville he's prepared to make a fresh run at what could be a multi-track process: He's prepared to talk simultaneously with sources of smart capital, an industry strategic partner, or a buyer. Asked Why now? the CEO said, in part, "We are still self-funded and holding our own...[and] one of our main competitors, Concert Window, shutdown [in mid-September]. The original two music streaming sites, StageIt (charges an e-ticket into a live streaming show) and Street Jelly (online busking - musicians stream live for tips) are the only ones left. Many other sites have come and gone..." He also noted that the market has now baked-in the impact of Amazon (e.g., Twitch), Facebook and other platforms on Street Jelly's domain, and sees a low-end market-clearing tsunami as unlikely. Podlaha, 50, added that Street Jelly experienced an uptick after ConcertWindow closed. SJ operates at breakeven and has four FTEs, including Podlaha and his wife, who hold about 92% of the equity, with the balance of equity held among two other team members, friends and family. He said he has built his network in both Atlanta and Nashville and has resumed both earlier conversations and making new contacts. Because Podlaha has deep tech chops himself and the company essentially pays its way, he said he hasn't been compelled to pull the trigger on an equity sale. Now, his preference is a Music or musictech partner for SJ. Our earlier reporting here and here.

► CLARIS HEALTH, the Nashville healthcare payment-integrity and medical-savings provider of the Pareo platform for health plans, obtained a $4MM line of credit from SaaS Capital (Cincinnati).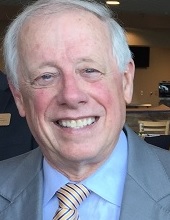 Phil Bredesen
ENERGY: Former TN Gov. Phil Bredesen recently unveiled a "renewable energy accelerator, amplifying the power of brands by turning everyday purchases into clean energy." He chairs the company, clearloop, which aims to help companies offset their carbon emissions by committing to fund installation of solar-to-energy panels or related facilities in communities that rely heavily on carbon-producing energy sources. Bredesen meanwhile remains a director of Silicon Ranch Corp., which he founded with two former members of his Cabinet, Matt Kisber and Reagan Farr. His latest venture was founded with two of his former staffers, Bob Corney and Laura Zapata. Other Bredesen ventures have over the years included Qualifacts (software, now owned by Warburg Pincus) and HealthAmerica (insurance). During his term as Governor, Bredesen and the General Assembly supported (ca. 2008) the formative stages of the East Tennessee company now known as Genera, which is focused on production of biomass-based products.

► CoSTAR GROUP announced its $450MM cash acquisition of STR (fka Smith Travel) in Hendersonville. STR was founded in 1985 and has since provided data and analytics for the hospitality industry, worldwide. Release here. Buyer's priority: Expanding STR crossborder market penetration. STR currently serves less than 5% of addressable global market. CoStar - CSGP - Nasdaq. Market cap: $20.8BN.
AGRICENTER International, the nonprofit 1K-acre farm, announced it had received two grants for its innovation center development from TVA InvestPrep and the TN Community Enhancement program. Earlier this week, the Memphis organization announced receiving a nearly $900K, three-year grant for Veterans Employed in Technology and Service in Agriculture (VETSA) training of military veterans.
► MUSICTECH: Jammber acquired North American Music Rights Administration Platform, Tune Registry. In July, Jammber reported it has raised $5.5MM capital. Previous coverage.
► SARAH FISHER GARDIAL PHD announced that in March 2020 she'll become dean of the Massey School of Business at Belmont University, statement here. University of Iowa release here. Belmont announcement here.
► PAUL CUMMINGS is now chief product officer for XSOLIS. He was formerly with Synchronous Health, InVivoLink, Healthways, HCA, et al, is now chief product officer with XSolis, one of Jim Sohr's Powered Health portfolio companies in Nashville. XSolis CEO Joan Butters previously spent 15 years in Sohr-led AIM Healthcare, which sold to UnitedHealth (Ingenix).
► FORMER Tennessee Gov. Bill Haslam has been appointed to the board of directors of the Volcker Alliance, the NYC-based bipartisan nonprofit that advocates effective government for the public good. Among other subjects, the Alliance focused a good bit of energy on encouraging states to build their rainy-day funds, as did both Governors Haslam and, thus far, Gov. Bill Lee.
► FOUR YEARS kickin' sand for startup Beachy and Co-Founder David Stange takes CEO reins from Co-founder Matt Houston. Previous coverage.

► CAM DOODY, co-founder and recently president and chairman of Chattanooga-based Bellhops, this month resigned his posts as president and chairman, but remains a director and largest shareholder. Earlier coverage.
RESOURCES
► See our Venture Calendars for the remainder of 2019 and in-progress for 2020. Also, see our Oct. 18, 2019 VentureNotes here.
► Those Launch Tennessee regional policy workshops continue... 3 more to go, updates here.
► LIFESCIENCE Tennessee LSTCON event is Nov. 14 in Nashville, and includes a Venture Forum with presentations by Knoxville, Memphis and Nashville startups: VenoStent Inc. (which also appeared in 2015) | Diatech Diabetic Technologies Inc. | EDP Biotech | Winter Innovation. Both Diatech and Winter Innovation also demo'd in this summer's ZeroTo510 demo day. VenoStent won a 2018 LaunchTN SBIR matching grant.
► MUSIC Business Association (MusicBiz) is taking presentation proposals through Dec. 2, 2019, for its May 11-14, 2020 Summer conference in Nashville. Extensive details and prohibitions listed here.
► UT Research Foundation will reveal the winners in its latest Maturation Grants competition on Dec. 4, 2019. UTRF stressed, among other things, projects must demonstrate market potential and a path toward commercialization. Details.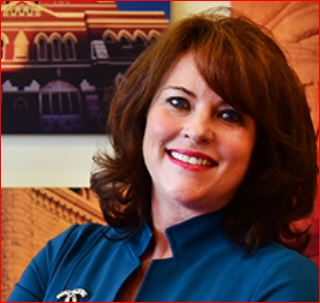 Angela Humphreys
Ryan Thomas
BASS BERRY SIMS recently announced further ratcheting-up its pursuit of opportunities to provide transactions-oriented legal services to health care and general industry private-equity clients. The signal came with the firm's appointment of veteran attorneys Angela Humphreys and Ryan Thomas to newly created leadership posts. Humphreys and Thomas now co-lead the firm's Health Care team and Thomas is chair of the general industry PE group. Few law firms have both such teams operating under one shingle and with decades' experience in healthcare M&A, health law, private equity and related matters, the partners told VNC. Bass Berry attorneys are involved in hundreds of M&A transactions each year, including as many as 50 in a given year in the healthcare sector. Humphreys said that in the past five years transactions she has supported had an aggregate value of about $60BN. She said Healthcare's extraordinary share of U.S. GDP makes the sector attractive to both incumbents and new entrants. Simultaenously, raising healthcare capital via public markets has recently declined, in favor of turning to the deep pockets of mid-market private-equity capital sources. In the era of outcomes- and value-based reimbursement for providers, a major driver among clients is their need to fund inorganic growth and post-acute network development. In that context, Bass Berry's full-service status and the networks it has developed while advising both for-profit and nonprofit organizations are advantages, said Humphreys. In addition, she noted that clients who are determined to minimize unnecessary spending for transaction services are sometimes assigning single law firms to manage entire M&A processes, rather than deal with multiple advisory firms and their costs. Related Bass Berry press release here.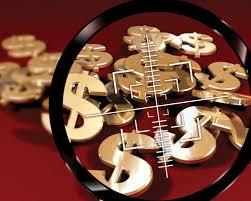 ► DILIGENCE may eventually regain priority over hype and speculation: Note the Bain report on diligence principles; then, take a look at VNC's earlier story about Brentwood-based David Trainer's (New Constructs) emphasis on mining data buried deep in corporate filings for such fundamentals as cashflow and other economic indicators that determine the underlying values of listed companies, quite apart from market sentiment and prices at which stocks trade. Though the focus is on listed enterprises, the principles are important for forward-looking startups and growth companies.
► REINFORCEMENT: National Academy of Medicine, among other recommendations, urges a healthcare industry beset with clinician burnout to "improve usability and relevance of healthIT..." Details here.
► GLOBAL HEALTH: U.S. Sen. Edward J. Markey (D-Mass.) and U.S.-Rep. Brad Sherman (D-Calif.-30) this week introduced legislation, the Global Health Coordination and Development Act, to create a federal agency coordination framework for all U.S. global health activities.
► FORMER Healthcare VC Stuart McWhorter, now F&A Commissioner for Gov. Bill Lee, and Bill Carpenter, former Chairman/CEO of LifePoint Health re now cochairs of the governor's Healthcare Modernization Task Force, Oct. 8 press release here. Background reports.
► ENERGY commercialization by ORNL/DOE Innovation Crossroads updated: Cohort 3 entrepreneurs | Program background | Leadership Council.
► OAKLYN Consulting LLC, led by founder Frank Williamson (at right), published a post-mortem on what Oaklyn and its client -- Raleigh-based Axial Exchange Inc. (Axial Project Inc.) -- say was a successful process, though it ended with closing the company the founders had created. Axial's former CEOs included Michael Donohue, who's now in Austin with ClearData, according to his LinkedIn. Axial investors had included an IDEA Fund Partners co-investment fund, according to the Triangle Business Journal. The company had raised nearly $10MM. Its acquisitions had included Franklin, Tenn.-based InGage Patient and Minnesota-based mRemedy, according to Crunchbase.
► TENNESSEE Achieves says it needs thousands of mentors for TN high-school students in the state's 95 counties. Mentor requirements here. County-by-county needs dashboard here. VNC
. last edited 0946 24 October 2019
---