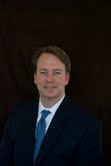 Trey Crabb says he realized while sitting in his Manhattan office one Friday evening, with his daily commute home to Connecticut still before him, that it was time to get serious about returning to Tennessee.
After all, he told VNC in a recent interview, three of the last four transactions he did while with Merrill Lynch & Co. in New York City had involved healthcare companies with ties to Nashville.

Today, Memphis-born Crabb is managing principal for the Nashville office of Stroudwater Associates, which is based in Portland, Me., with large field offices in Phoenix and Atlanta.

Crabb said the move south has been a good one, positioning him to provide services equivalent or better than those provided by New York offices, while becoming part of the permanent Nashville healthcare community.

Crabb, 41, said Stroudwater currently has about ten transactions underway nationwide, involving middle-market for-profit and not-for-profit companies with revenues in the $10MM-$250MM range.

Crabb told VNC yesterday that with congressional debate of health-insurance reform shelved indefinitely, and with reports of

easing in some credit markets, would-be buyers, sellers and venture partners may soon come to believe the future will be "a little bit more similar" to the past than it would have been if health-insurance reform had proceeded.

The time-out, said Crabb, may be seen as providing a relatively stable healthcare environment.

Simultaneously, as financial pressures and capacity constraints grow for hospitals long-targeted for acquisition, buyers and sellers may find they're willing to pay increased capital costs when earning projections are strong - hoping all-the-while to refinance debt they take on today at lower rates, down the road.

As a result, Crabb said, "I'm hopeful that we end-up with the 'perfect storm'," as economics "pushes people over the edge" after a long period of fence-sitting.


Stroudwater's work spans the continuum of mergers, acquisitions, joint ventures and affiliations. The firm says it has served as advisor in 20 hospital transactions completed in the past three years. While "whole-hospital" deals are perennial, Crabb said the company finds itself engaged in just about any setting in "there's a patient and a provider," including surgery centers, imaging, physicians groups, home health and long-term care.

Crabb noted that with nonprofits rationing their capital stringently, he believes there'll be an increasing number of partnerships with capital partners, when hospitals need to invest in information technology, accommodate larger numbers of physicians in-house or refurbish aging facilities.

Meanwhile, with healthcare and insurance policy and regulation up in the air, Crabb said he's simply trying to position himself and his firm as prepared to provide whatever high-caliber services are needed by for-profits and nonprofits, alike.

He acknowledged that he and others have for some time anticipated a wave of sell-offs for nonprofit hospitals, that has yet to materialize. However, he said, there's growing consensus that 2010 will be an "up year."

Crabb said federal pressure for adoption of electronic health records and related IT infrastructure will not benefit Stroudwater much, directly. However, he said he does see opportunities flowing from other trends, among them:

► The newfound willingness of doctors to become "reaffiliated in an employment model with hospitals," which he describes

as "really hot right now, very active." Among other things, he said, this leads him to follow hospitalist companies like Brentwood-based Cogent Healthcare, pretty closely.

► Joint ventures involving a wide array of providers, with particular energy around cancer care, surgery centers, outpatient rehabilitation and long-term care. Crabb notes that he's located in the same office building as e-Cancer Care, a venture backed by Vanguard Health Systems founder Charlie Martin, and follows the sector closely, because of near-universal interest in creating a continuum of cancer care.

► Larger not-for-profit hospitals are looking to form "clinical service line" partnerships, to extend their presence to smaller facilities. (VNC notes that such a trend could benefit such local companies as Quorum Health Resources.)

► Expanded transactions focused around "lift-out opportunities," such as laboratory functions that are viewed as "non-core" within a hospital being contracted-out to other companies.

► And, an assortment of items, including telehealth, and reintegration of health systems with their own health plans, the latter an area that Crabb said has become "interesting," if not yet "hot."



Crabb stressed that with hundreds of healthcare firms based here, Nashville makes a lot of sense for Stroudwater. The city's not perfect, however: Crabb said Nashville needs additional venture capital and private equity firms, and indicated he remains puzzled that firms based in New York, Atlanta and Chicago haven't been more aggressive about planting their flags here.

Crabb added, "I sure would like to see more offices here, or actual presences of firms with money," but added that some local executives may simply prefer dealing with advisors in other cities, just to keep their dealings from becoming "too clubby."

Prior to joining Stroudwater, Crabb had left the Big Apple to become managing director and co-head of healthcare investment banking at Nashville's Avondale Partners LLC. There, he dwelled nearly four years before moving to Stroudwater, taking along what he described as a growing network of healthcare contacts and a broader track record in healthcare M&A debt and equity transactions.

In addition to M&A, affiliations and related services, Stroudwater offers strategic planning for hospitals and hospital systems; financial advisory services; strategy facility planning; physician-hospital alignment; and, consulting services related to clinical performance and patient safety. Crabb said Stroudwater Associates has 30 consultants.

Stroudwater also has a wholly owned subsidiary, Stroudwater Capital, which helps guide merger, acquisition and affiliation transactions in the healthcare sector, with emphasis on government ownership, Crabb explained. He said the three-person Stroudwater office here includes one Stroudwater Capital executive.

Some Stroudwater principals have equity positions in a company that was spun-out of Stroudwater a year ago.

That company, Performance Management Institute, is run by former Nashville healthcare executive Hud Connery Jr.



Until his abrupt departure from the helm two years ago, Connery was was founder and CEO of Nashville-based community-hospital operator Essent Healthcare. (Connery's launch of Essent was backed in part by Thoma Cressey Equity Partners in 1999. That VC shares corporate lineage with Cressey & Co., which now has a Nashville office.)

Earlier, Connery served as chief operating officer of HealthTrust. Connery now resides in Portland, Me., where PMI offices adjoin Stroudwater headquarters. Crabb said Connery and Stroudwater Founder and Chairman Marc Voyvodich have been friends and associates nearly 30 years.

Connery's PMI specializes in patient and physician satisfaction assessment and other quality-oriented services. PMI and Stroudwater promote one another on their respective websites and often work together to serve hospital clients. (The Stroudwater-PMI alliance would seem to make both firms competitors with such Nashville firms as HealthStream.)

Prior to his stint with Merrill Lynch, Crabb was vice president for corporate and investment banking for healthcare, with Bank of America. He earned his Master's in healthcare administration and his MBA at the University of North Carolina at Chapel Hill and its Kenan-Flagler Business School.

He earned a bachelor's in corporate finance and investment management at the University of Alabama, in 1990. Crabb, his wife of 18 years and their two children reside in Belle Meade. ♦

Related Articles