Updated Oct. 24, 2014: Moontoast shuffles team, rebrands as Spendsetter, TSN reports. Crunchbase shows Martin Cos. has invested nearly $20MM in the two cos. 5 Jan. 2012: Moontoast completed its round with The Martin Companies, previously a key investor, leading it to closure, according to Les Wilkinson of The Martin Companies when asked by VNC. Our original Moontoast story follows.-Ed.
Moontoast, the social-commerce startup with roots in Music City, has launched a $6 million equity-capital raise, and has raised $1.5 million to date.
The A-round raise was reported by Moontoast to the SEC yesterday. CEO Blair Heavey has not yet responded to a VNC request for comment.
Boston- and Nashville-based Moontoast moved the locus of its its management team to the Boston area from Nashville about 15 months ago, citing the need to be closer to deeper pools of talent, capital and business connections. It had been founded in Nashville in 2008 by Chief Technology Officer Marcus Whitney and others.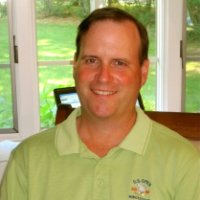 Blair Heavey
Earlier this year, Heavey told VNC that "low millions" of dollars had thus far been invested and that the company could tap as much as $5 million, as needed. Heavey said in February that Moontoast profits were not likely before "early 2012."
The Moontoast board of directors and investors include former Nashville entrepreneur Stephen Collins, a Moontoast investor who is now CFO of Austin-based Bazaarvoice; current and former Martin Companies executives Ed Cassidy, Tony Simpson and Les Wilkinson; and Glaser Instruments founder Joseph Glaser II, according to the company's website.
The fundraising filing with the SEC came a day after Moontoast announced its appointment of Errol Apostolopoulos as vice president of product. The new VP for supporting Moontoast's social commerce solutions marketed to retailers, musicians, celebrities, and publishers and other "affinity brands," the company said.
A month earlier, Moontoast, which claims to be the leading company in the celebrity social-commerce sector, announced its Moontoast Predictive Analytics Suite.
Heavey said at that time, "Moontoast Analytics closes the loop between social media and social commerce, giving brand managers the tools and insight they need to successfully measure and engage their communities with relevant and optimized offers," states Moontoast CEO Blair Heavey. "As the social commerce space matures, Moontoast Analytics will be a vital tool to help brands connect with their social audience, open new customer acquisition channels, and reward fans through unique commerce offers."
In June, Moontoast announced appointing Geoff Smith to lead business development and Tim Putnam to head client services.
Among other prior experience, Smith was SVP for interactive commerce for Shop At Home Network, once a division of the E.W.Scripps Company with large operations in Nashville. More recently, he was SVP for e-commerce for Value Vision Media, where he held certain strategy and management duties for .com and ShopNBC.TV. Putnam was previously a partner with Nashville's Music City Networks, where he created online strategies and brand management for entertainers.
Moontoast lists clients Magazines.com, MAXIM, Athlon Sports, TIME-FORTUNE, Big Machine Records, Simon & Schuster and others. VentureBeat reported on Moontoast during BarCamp Nashville in October, in Nashville.
Moontoast advisors, according to its site, include Bazaarvoice marketing chief Sam Decker; ValueClick strategy chief John Ardis; former Upromise and Cartera co-founder Dave Andre; technology consultant, entrepreneur and former HP executive Gary Eichhorn; and, entrepreneur, former Landslide CRM CEO and former Lotus Development marketing exec Rick Faulk, among others. VNC