METRO NASHVILLE and the city's downtown Entrepreneur Center are by all accounts booming, but several other communities in Middle Tennessee beyond the boundaries of Music City are often characterized as entrepreneurship growth hubs that are largely untapped.
Franklin and-or Brentwood in Williamson County, Clarksville in Montgomery County and Murfreesboro in Rutherford County are often mentioned as potential hubs, by reason of their widely varying mixes of quality of life, household wealth, locational advantages, postsecondary education resources, investor concentrations, pure density of population -- or, such time-proven factors as plain old aspiration.
MidTN 2040 congrestion
With the Nashville region's population projected to reach nearly 2.2 million by 2035, and with traffic congestion inside the I-840 beltway growing by leaps and bounds, there's reason for many communities to focus on increasing entrepreneurial, technology and other creative and economic resources in their own backyards.
Yet, these same communities may have a ways to go before they enjoy an entrepreneurial niche or pro-venture brand with sufficient "legs" to carry it -- in the business, entrepreneurial or economic context -- beyond "satellite" or "bedroom" status.
It's not that people aren't trying: In Clarksville, U.S. Army veteran-turned-entrepreneur Shavonde Chase, Clarksville Chamber of Commerce VP Melinda Shepard, and local real-estate agent Richard Gardner have at various times been among those who have sought to advance the Clarksville Entrepreneur Center.

The Clarksville EC has, for example, previously offered CoStarters training, but Gardner told Venture Nashville that the economics of creating a physical presence for the nonprofit -- often referred to as a "front door" -- has proven the high hurdles the organization has faced as it sought to establish sustainable operations. Gardner said that after years of involvement in nonprofits, he has shifted his own focus back to real-estate.
VNC has thus far been unable to schedule times for conversations with Chase and Shepard.
In Murfreesboro, 10-year-old nonprofit Mind2Marketplace, which at inception was closely aligned with Middle Tennessee State University and strongly positioned on both tech commercialization and entrepreneurship, has offered no external programs in the past year or so.
Meanwhile, though oriented toward technology rather than entrepreneurship, per se, the Murfreesboro Technology Council has been operating informally for two years, has gained some traction and is considering its path forward.
Not far away, in bustling Williamson County, attention has at times focused on the issue of entrepreneurship resources.
In 2017, some Williamson County-based executives visited Alpharetta, Ga., to explore the Tech Alpharetta model.
Alpharetta is located 26 miles north of downtown Atlanta and boasts it is home to 640 or more technology companies.
A Tech Alpharetta predecessor was inaugurated in 2012 as a program of the City of Alpharetta. In 2015, it was transformed into a 501c6 nonprofit and in 2017 it adopted its current brand. From the outset, Tech Alpharetta was charged with both attracting tech-sector employers and providing opportunities for collaboration and connection among local tech companies.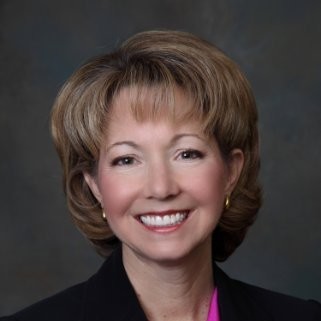 Karen Cashion

TechAlpharetta CEO
Tech Alpharetta CEO Karen Cashion JD told Venture Nashville the organization supports 50 tech startups through its incubator and innovation center. It has 8,800 sq. ft. of tenant, staff, meeting and presentation space, and two fulltime staff.
Alpharetta is home to venture capital firm 11-11 Ventures, and maintains a robust network of relationships with Angels, VCs and other investors throughout the 29-county Atlanta area, and beyond, said Cashion.
For those who agree that Alpharetta and Franklin in Williamson County could be described as smaller planets hovering near the relatively Jovian cities of Atlanta and Nashville, the relevance of Tech Alpharetta cannot be missed.
Matt Largen
CEO Williamson Inc.
Matt Largen, who heads nonprofit Williamson Inc., which spans the domains of both chamber of commerce and of economic development within the county, is among those who have visited Tech Alpharetta, and he recently told Venture Nashville that he found the model impressive.
He noted that Tech Alpharetta seems to serve not only individual entrepreneurs and startups, but also businesses that are at more mature stages, all of which play key roles in the Williamson economy.
A week ago, Largen told VNC, "Based on the conversations I've had, there's an interest in a front door for entrepreneurs for Williamson County. We are not interested in competing with the Nashville Entrepreneur Center, because we do believe the EC is a regional asset."
It should be noted that, in line with his regional perspective, Largen two years ago collaborated on programing with the Nashville EC, as VNC reported earlier.
The notion of a creating Williamson County entrepreneur center got a bit of momentum in February, when Largen mentioned to a Franklin Home Page reporter that it might be a good idea to establish an entrepreneur center on property in downtown Franklin that had long been home to O'More College of Art and Design, which has now been acquired and integrated into the curriculum of Belmont University.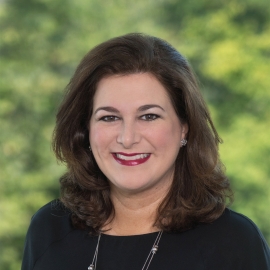 CEO Bari Beasley
Heritage Foundation
Earlier this month, the Heritage Foundation of Williamson County announced it has secured an option to acquire the former O'More property at 423 S. Margin St. in Franklin.
On Aug. 24, Heritage Foundation CEO Bari Beasley told VNC only that while she sees the property having a predominantly educational mission, her immediate priority is beginning the multi-year effort to raise the millions of dollars needed to help fund long-term acquisition and development on the property.
Beasley said there may be further announcements about the property this fall.
But, she also said the Foundation does not plan to seal any partnership deals very soon, adding that the group has been approached by a number of potential or would-be partners. Earlier coverage of the real-estate aspects here. VNC
.
---