Updated 17 July 2017 1214 - Lasso said it hired Doug Marrs, founding partner and former VP of StudioNow, as lead for sales and service. -Ed.
LASSO LLC, the Nashville startup that offers a workforce management platform to support staffing for events and other contingencies, aims to mount a $4MM-$6MM Series A by year's-end.
Founder and CEO Clay Sifford confirmed the 3-year-old company has raised north of $5MM since inception, all from founders and Angels.
The company serves clients who have steady demand for skilled contingency workers. Its customers regularly face such high-stakes tasks as identifying, enlisting, briefing and otherwise dealing with workers whose talents must contribute to highly visible project success, the founder explained.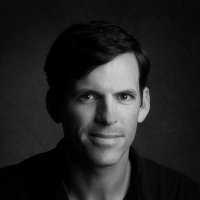 Clay Sifford
While event-services firms that need to manage continually changing event crews are LASSO's current priority, Sifford said the company is also hearing from colleges and universities, healthcare organizations and others who need well-vetted contingency staff, and the startup may in future assign more weight to those sectors.
Asked about competitors, Sifford said he is not aware of any entrant that offers a unified platform akin to LASSO's set of modules that offer end-to-end crew applicant tracking, scheduling, electronic onboarding, data analytics, content sharing, communications, performance, time tracking, payroll, travel, expense management and other functions.
Nonetheless, he acknowledged sector entrants WorkMarket (NY, 2010), WorkFront (Utah, 2001), GigWalk (SFO, 2010), Humanity (SFO, fka ShiftPlanning, 2014) WorkJam (Montreal, 2014) and WhenIWork (St. Paul, Minn., 2010). Most of these companies are well into their letter-rounds.
LASSO's growth necessitates some key hires, as soon as slots can be filled, said the CEO.
Sifford, 45, said his 3-year-old company has 13 FTEs, 8 of whom are in Nashville, with the balance in the Atlanta area. A computer science student intern from the Vanderbilt University School of Engineering is also aboard.
He said he's determined to center the company's "customer success" efforts in Nashville, rather than in Atlanta, even though that city generally has a larger supply of workers with experience in software-as-a-service (SaaS) fields.
Pres. Angela Alea
He's looking now to hire people with SaaS-sector experience in customer success, sales, client onboarding and related functions, adding that "it's a real struggle" to find candidates with such experience in the Nashville market. The company is recruiting for customer success in Atlanta, as well as in Nashville.
Angela Alea is the company's Atlanta-based president and chief sales officer. Her earlier career includes sales and customer-facing roles with Insperity and Iron Mountain Records Management.
Nashville-based Adam Solesby is CTO and Christian Oliver is chief product officer. Solesby was a co-founder of Nashville's StudioNow. Oliver recently joined after 12 years with Healthstream, where he rose to VP for platform, data and reporting.
Sifford declined to discuss exit scenarios for the company, adding "Ask me in two years," a point that might roughly coincide with consideration of a Series B raise.
The company's advisors include Bass Berry & Sims attorneys Bob Brewer, Laura Brothers and Chris Kemp; accounting is with LBMC; and, the company banks with Pinnacle Financial. LASSO has also relied on The Buntin Group for some branding work.

LASSO LLC was registered in Tennessee in mid-2014, originally under the name 4C Talent. It is also registered in Georgia.
Sifford is a serial entrepreneur. An earlier Sifford startup -- Ovation Inc. -- acquired Nashville startup Rabbit Hole Creative on undisclosed terms.
Ovation has for some time been independently led by Managing Director Shannon Durrett.
Sifford said he is no longer active in Ovation's operations, but has retained his founder's interest in the company.
Ovation was originally focused on supplying gear needed for live-events execution. With the Rabbit Hole acquisition, the company expanded into doing technical and creative work, including providing web-streaming services and managing complex presentations for large meetings.
Sifford has had other interests, of course: In 2016, he sold for about $4.4MM commercial real estate he acquired in 2013 for about $1.2MM, according to local media reports at the time. VNC
.
---