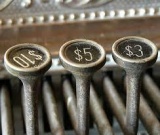 OLD-FASHIONED connections and shoe leather seem to have netted loyalty-rewards startup textLIVING an expanding customer base and nearly $1MM in investment.
According to Co-Founder Joe Brannon, 31, the four-year-old Nashville company expects to reach its 500,000-subscriber milestone yet this summer, and now has users in 30 states, with growth compounding at about 20 percent, monthly.
Its projected $1MM raise has been underway more than two years, and stands at about $900,000 money-in, said Brannon.
During the past three years, textLIVING has approached perhaps 70 friends, family and other investors. Existing investors are among those most likely to step forward to take the remaining $100K of the raise, and textLIVING is not soliciting investment, at this time, said Brannon.
textLIVING's Co-Founder and majority owner is Chris Jarratt, 52, who is also president of Nashville-based Third Capital TN. Jarratt was once CEO of J.B. Oxford & Co., which sold its online retail account assets to Ameritrade in 2004 in a transaction valued at up to $26MM. Jarratt manages textLIVING's fundraising, Brannon said.
Joe Brannon
Though it has business in a number of cities, textLIVING has pursued business intensely in nearby Bowling Green, Ky., and has about 40,000 permissions from consumers in that region to market to them, said Brannon. With the business firmly established, it will soon heavy-up its marketing in Nashville and other Tennessee cities, on its way to a national footprint, he added.
In the immediate term, the company is concentrating on scaling-up its inbound marketing, with assistance from Colorado-based Marketing360, provider of the digital platform textLIVING has adopted.
The startup currently targets coffee shops, convenience stores, restaurants, groceries and other retail businesses, including local independents, franchisees and franchisor groups.
textLIVING is advised on intellectual property by attorneys with Waddey Patterson, and it has one patent pending. It banks with Bank of America and its accountants are CroweHorwath, said Brannon.
The owners have no plans to raise further capital, unless growth demands it, Brannon said.
Some competitors are less abstemious: textLIVING competes directly with Chicago-based Belly Inc. and with San Rafael, California-based Spot On, said Brannon. According to media reports, those competitors have raised at least $28MM and $5MM, respectively, in VC and other investment. Belly's takers have included Andreesen Horowitz, NEA, 7-Eleven Ventures, Cisco and Lightbank.

textLIVING offers in-store iPad kiosks through which store visitors can opt-in for loyalty rewards. Merchants pay per-site kiosk fees; and, they can purchase additional data authorized by participating consumers for use in outbound text-message promotions.
The company was conceived in 2010, formalized in 2011 and began raising money in early 2012, Brannon confirmed. Today, it has 10 employees and is recruiting inbound and outside sales staff. It is likely to add a half-dozen sales and marketing staff within 12 months.
The founders and five of the staff staff work in offices two floors above Nashville's B.B. King's Blues Club, on Nashville's 2nd Avenue. Prior to its pivot from earlier technology and a dealer-driven business model, textLIVING was based in Knoxville.
The loyalty and digital-rewards space has been hot for awhile: In 2011, Google bought startup Punchd, in a deal rumored at $10MM, but then shuttered the app in 2012. Punchd began as a class project by some California Polytechnic students, and the company was not long out of beta when it sold, sector media have reported.
textLIVING LLC is held by Strategic Mobile Solutions Inc. (SMS), a Nevada corporation owned by Jarratt and Brannon. SMS may eventually offer other software solutions, said Brannon.
Brannon, a native of Memphis, and his wife live in The Gulch in downtown Nashville. He said he walks and bikes to work many days. VNC