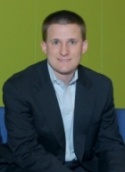 Three hours down I-40 from Nashville, Eric Mathews has carved a niche he intends to own within the Memphis venture scene.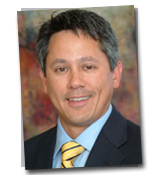 Two years after its creation by Mathews and co-founder Marc Diaz (at left), Mercury Technology Labs LLC aims to become West Tennessee's go-to seedbed for promising knowledge-driven ventures.
There may be a signal announcement forthcoming from Mercury. During a VNC interview Monday, Mathews said he believes that later this month one of the four companies in Mercury's incubator portfolio will be ready to "raise some serious money and move to the next level."
It is certainly a smallish move within a small enterprise within an entrepreneurial community that has been fueled by much bigger players.
Nonetheless, Mercury's progress may provide further encouragement for like-minded tech advocates elsewhere – among

them, perhaps Nashville Technology Council CEO Tod Fetherling (right), who, as previously reported by VNC, has made clear his determination to revive NTC's entrepreneurial mission. Fetherling is expected to unveil NTC's newest strategems during NTC's Jan. 22 membership breakfast.
In a VNC interview Monday, Mathews declined to name the venture that will soon be pitched to investors, but comments from Mathews and other observers suggest Computer Genomix CG) and NanoTect (NT)are the most-likelies. Mathews said a new CEO and a sales-marketing officer for the "graduating" firm have been identified, and those persons, whom he declined to name, have prior industry and capital-raising experience.
Six weeks ago, the founders of CG and NT separately presented their ventures during the inaugural TTDC Innovation Conference, which was held in Nashville by Tennessee Technology Development Corporation. Although the conference was purposefully not a venture forum for investors, some venture capitalists in attendance took a liking to the ventures.
Among Mercury's portfolio companies, NanoTect has at least one advantage: two years ago, its business plan earned its founders the top prize in the Mid-South Business Plan Competition. NanoTect protects gold, copper and other metals that are vulnerable to corrosion, by applying a nanothin film coating.
Also attractive, Computer Genomix offers bioinformatics tools that help scientists and others extract knowledge and select promising targets for genomic research, by mining digitized data, information and embedded knowledge that is otherwise difficult to discern or interpret.
Mercury's portfolio also includes TextBound, a mobile platform for consumer search and e-commerce transactions via cellphones; and, the James Clar & Associates design firm, which creates lighting systems and control technology.
Graduating an incubated company will not only validate Mercury's "venture-creation" business model, said Mathews, but will free some capacity to bring in their fifth portfolio company. One such candidate is already under the Mercury microscope.
In a little over two years since its inception, Mathews explained, Mercury has earned well under $500,000 in revenue, and has supported itself mostly from the founders' resources and from assignments scouting technology at research universities and other R&D venues. Mercury makes "in-kind" and cash investments in its companies, up to $100,000, but typically well under $50,000 in each instance.

Mercury's "scouting" clients include such Memphis-area companies as FedEx Corp. and Brother International Corp., the maker of printers, sewing machines and other equipment.
Mathews stressed that Mercury's progress is best viewed within the context of the maturing of the Memphis venture community, a process in which Mathews, himself, has played numerous roles.
At its inception, he said, Mercury tried to raise $2 million to capitalize its own operations, but found few interested in seed investment and quickly abandoned the fundraising effort, in favor of bootstrapping.
Mathews says the Memphis climate has now changed. Today, he said he believes there are "enough people who are now focused on [seed-stage ventures and startups], and who feel like they can now take risks and move forward on it." Among other things, he added, "they realize it's okay to fail," as part of the journey.
Mathews attributes the improved environment, in part, to the steadily expanding "entrepreneurial ecosystem" in Memphis, where new programs, new networks and new institutions have taken root.
Mapping that ecosystem for VNC, Mathews pointed-out numerous elements, including, in addition to for-profit Mercury, itself:
► Memphis BioWorks Foundation and its Memphis BioWorks Business Association are advancing on numerous fronts to fulfill the promise of a 2003 Battelle assessment of Memphis' potential in biotech, with efforts ranging from a major annual industry conference to development of a new lifesciences R&D campus. Also, a new Memphis network of Angel investors is likely to spring soon from the BioWorks Foundation. (Previously announced plans for Hendersonville-based Angel Capital Group to establish a foothold in Memphis are now "on hold," according to ACG President Rachael Qualls.) As previously reported, BioWorks will soon form a regional bio-development alliance with Tennessee Technology Development Corporation.

► FedEx Institute of Technology at the University of Memphis, initially the city's lead convenor of high-tech stakeholders, has evolved during the five years since its inception toward seemingly more inward-looking technology transfer initiatives. Mathews said he sees FedEx Institute as a source for prospective seed-stage companies, particularly those spawned by UMemphis faculty and students.

► Business-plan competitions are key tech building-blocks in many communities. Mathews said that while FedEx Institute for Technology had done annual business-plan programs through 2007, it is possible that Memphis will soon have two parallel initiatives, one mainly for students and based at FedEx Institute, and another serving the broader entrepreneurial community.
► Innova Memphis Inc. and early-stage Innova Fund I, LP, are led by President Ken Woody, formerly an executive with Smith & Nephew. Innova was created by the Memphis BioWorks Foundation, using $11.5 million from the economic development arm of Memphis Fast Forward. Sixteen-month-old Innova has thus far invested in arGentis and Vaxent, both pharma companies.

► EmergeMemphis is a business incubator that Mathews described as taking-on companies ready to move beyond seed stage. The group was founded by heavyweights James Keegan, a co-founder of Morgan Keegan & Co.; Brian Eagle, CEO of Memphis Ventures; and, Jay Lindy, an attorney with Burch, Porter & Johnson.

► Mercury Technology has established a coworking site at EmergeMemphis, in the form of a Mercury Launchpad division focused on "rapid business prototyping."

► LaunchMemphis continues to plan and execute a series of entrepreneurial events, including an investment forum (19 companies presented to 25 investors, last June), as well as helping with the Memphis StartUp Weekend (set again in May 2009), Bootcamp, Barcamp and other initiatives. Mathews said an assessment of the local economic impact of LaunchMemphis will soon be published. VNC will report on that, as it emerges.

► Memphis Technology Council, a unit of the Memphis Chamber of Commerce, continues to provide mainly traditional IT-oriented programming for businesses and consultants in the area.

Mathews, 29, was previously the FedEx Institute's associate director for corporate research and development. Beyond entrepeneurship, and In-line with his avowed "passion" for supporting development of the Creative Class, Mathews is active with such nonprofits as Memphis-based Voices of the South, a pro-arts organization and Project:Motion, which focuses on dance. (Related story on Nashville 'creative' force, here.)

Minnesota-born, Mathews attended high school in Arkansas and graduated from Rhodes College at Memphis with a bachelor's in chemistry, later adding a master's in psychology from the University of Memphis. ♦