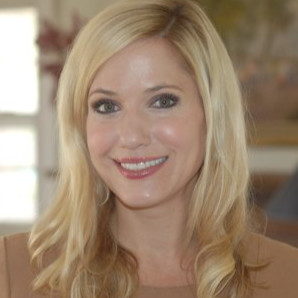 NASHVILLE startup FOH & BOH Inc. is tackling a global Hospitality problem that is especially visible in restaurants where operators are pushed up-against the wall by 75% annual staff turnover, finding they've hired workers who don't cut it, or who bail-out on them.
Currently pre-revenue with beta launch set for early 2020, FOH & BOH plans a Seed-plus raise in early 2020.
The company is also considering a potential $3MM-$5MM Series A raise by EOY 2020, Co-Founder, CEO and majority owner Halle Hayes said during an interview for this story.
On Nov. 1, the company closed a $500K equity round, which was led by Nashville VC Claritas Capital.
Mary Pillow Thompson
The company was registered 13 months ago by Hayes, a 43-year-old 6th-generation Nashvillian; and, Co-Founder and COO Mary Pillow Thompson, a 43-year-old 3rd-generation Nashvillian.
Hayes said her overriding message to the market "is that we hope to streamline hiring in the food and beverage industry and really support the candidates, support the restaurants and help them both find better matches through our platform."
In line with that priority, said the CEO, all the company's funding is now focused on its technology build and on marketing.
Proceeds from capital raises will allow converting some key functions now performed under contract to inhouse jobs. The team now operates remotely and the founders are deferring office leasing and related matters, said the CEO.
Its beta product is scheduled to launch in January. In the interim, a presentation-quality version of the platform developed with an outside tech contractor has been used to present the company.
At its core, the FOH&BOH platform is a Services-talent marketplace designed to help workers find jobs that fit their needs, while freeing restauranteurs from having to play workforce Russian Roulette.
Addressing the staffing needs in the "front of the house" and "back of the house" for independent restaurant owners who hold perhaps 3 to 10 stores each, FOH&BOH is targeting a total addressable U.S. market that includes about 390,000 indie restaurants*, according to Hayes.
Employers pay a flat monthly fee, which can be paused, reactivated or turned-off at any time. While active users, they may recruit an unlimited number of workers. An employer typically has a 10% to 20% staff deficit at any point, said Hayes.
The CEO said it takes either employer or job candidate about three minutes to sign-up on FOH&BOH, with no charges to candidates.
Hayes noted that the ensuing onboarding and matching process reflects the founders' understanding that employers are so time-constrained they cannot effectively review 50 traditional applications, much less the hundred or more they might get when searching for talent.
Second, Hayes noted that today's job applicants are not "resume-centric," and the signup process must be fast, simple and accepting of each worker's compensation expectations, hours of availability, commute time, parking and other considerations, and more.
When would-be workers complete a set of questions, they are then presented a number of venue/job options that are selected by the platform as likely to make good matches.
She stressed that FOH&BOH is deliberately not getting into crowd-rating establishments or management teams, emphasizing that it has no interest of becoming "another Glassdoor.com"
In addition to its applicant-employer matching role, FOH&BOH owners see complementary or adjacent opportunities to add value and generate revenue.
For example, its roadmap includes the future offering of what's now being called FOH&BOH University, in which it will provide employment candidates brief online course offerings on such topics as leadership and management.
Such offerings are thought likely to not only reduce staff turnover, but also to raise the odds in favor of successful placements.
Though it may not be incorporated into the beta launching set for next month, there are also plans to allow candidates, many of whom consider their work creative, to upload videos in which they demonstrate skills relevant to the roles they seek -- culinary knife skills for food-preparation workers, for example.
The platform will also soon have a function for uploading candidates' professional references.
Hayes said that perfecting the company's tech-enabled high-touch relationship with customers and candidates is currently more important than market expansion beyond the Nashville market.
She said Chicago, Dallas and other markets are among its domestic expansion targets.
Asked about future crossborder business development, she said the company "absolutely!" wants to expand internationally, after it has established its U.S. base.
Two years before founding their current venture, the owners had formed Versher LLC, which supports "flexible job placement," exclusively for women. The startup provided the founders deeper understanding of food services and other sectors, said Hayes.
The CEO confirmed the cofounders are focused fulltime on FOH&BOH, but retain their interest in Versher, which they recently entrusted to CEO Clair Bartholomew, a daughter of serial staffing entrepreneur David Bartholomew.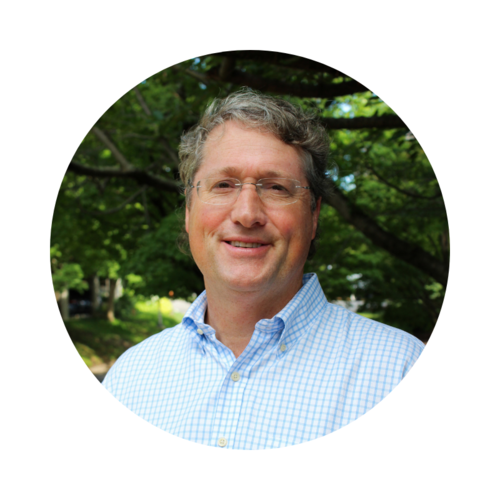 John Chadwick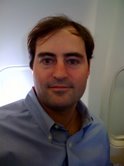 David Mason
The FOH&BOH board of directors includes the CEO, the COO and Claritas Capital Founder and Partner John Chadwick.
Hayes also identified StudioNow Co-founder and CEO David Mason as a strategic, non-investor advisor.
StudioNow was an early portfolio company of Claritas Capital, AOL and others.
The CEO said she first met Claritas' Chadwick when the VC was scouting her Versher startup. He didn't invest, but they stayed in touch.
Chadwick told VNC he believes there is "Huge opportunity for [Claritas] in U.S. and global travel and hospitality, from data to workforce management, [including, e.g.] accessing talent, training talent, etc."
He added that one of Claritas' largest investments is Forbes Travel Guide, a global business focused on luxury hotels and related spas and restaurants on-property. Chadwick and Claritas Partner Theresa Sexton are both on the Forbes Travel board.
Chadwick noted that the VC's portfolio also includes NSight Holdings, a platform company that provides property management and revenue/payments software for hotels in the middle-market. NSight Holdings has acquired NSight For Travel and RoomKey PMS.
Claritas has also previously committed funding in the staffing and recruitment sector. The VC/PE previously recapitalized Search Group Partners; and, it invested in local law-staffing firm Legility (the former Counsel on Call), as well as in Texas-based Employee Staffing Inc. (ESI).
FOH&BOH's outside advisors include attorney Jacob Weinstein of Waller Lansden. Its banking is with Pinnacle Bank's Clay Hart.
Hayes said the accounting chair has yet to be filled.
She also said she receives some tax-related guidance from Seth Demsey, based in Northern Virginia. VNC research shows that Dempsey is co-founder of 300Qubits, a tech studio in the Tyson's Corner, Va. area. Demsey's LinkedIn shows he previously held significant tech positions with AOL Platforms, Microsoft, Google, and others.
Asked about industry competitors, Hayes says there are no direct competitors on the company's radar, adding, "but I would say there are a lot of peripheral competitors."
She said most of the industry's approach to right-fit talent recruitment remains "very, very archaic."
She said she believes that the tools most often used for restaurant staff recruitment are probably Craigslist and Indeed.
Brief VNC research suggested that other relevant, but differently positioned entrants include such companies as JitJatJo, The Restaurant Zone, Fountain (OnBoardIQ), and Hosco.
Asked about verticals other than Hospitality that the company might eventually target, Hayes acknowledged awareness of opportunities in such service-intensive venues such as construction and gas/convenience stores.
The CEO knows the abovementioned Chicago and Dallas markets well, given she held a half-dozen business development and related roles based in those two markets. Her health/medical and hospitality employers during those years included Cardinal Health, Abbott Vascular, and Hotel Za Za, according to her LinkedIn.
She earned her bachelor's degree at Southern Methodist University, in public relations, advertising and related fields.
Hayes is related to the founders of Nashville-based C.B. Ragland Company, which began in 1919 as a wholesale grocery distribution company. Today, Ragland focuses on management and redevelopment of company-owned real estate properties as well as third party fee management, brokerage and development.
*Resource: An article by CHD Expert provides an interesting overview of the independent-restaurant opportunity. VNC

. last edited 1715 2 December 2019
---