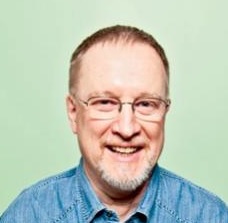 Updated July 25: The Greenville (S.C.) News reported July 20 that competitor Ironyard closing 15 sites, including Nashville.-Ed.
JOHN WARK, a co-founder, president and self-avowed "head wrangler" of the Nashville Software School (NSS), is making plans for expanded curriculum, a larger board of directors, more instructors -- and, eventually Wark's own succession.
Wark told Venture Nashville that even though the four-year-old nonprofit is cash-flow positive and "over most hurdles," he'd like to see it "truly self-sustaining" within the next few years, with plans for selecting and installing his successor outlined within that same timeframe.
Wark, who turned 65 yesterday, said that, while there's no urgency, as NSS matures issues such as leadership succession and building-out its board of directors are moving naturally toward the front burner.
He and his team are scouting for board members to fill two existing seats. After that, at least two additional seats are likely to be created.
NSS has graduated 318 techies and at least 80 companies have hired one or more of its students. NSS grads emerge as "junior developers" prepared to move along a path of lifelong learning toward senior developer responsibilities.
Notably, given alarums frequently sounded in Nashville regarding the local talent supply, Wark said he sees no leveling-off of demand for junior developers in the Nashville area, but noted that he keeps a watchful eye on signs of supply-demand reaching "equilibrium."
He also said he sees no immediate competitive threat from The Iron Yard, the for-profit code school that more recently established its foothold in Nashville.
NSS has 11 employees, plus its part-time instructors number from 4 to 7 throughout the year. Wark said he's always eager to talk with prospective instructor candidates. NSS Team members are here.
NSS has previously announced its interest in adding a Data Science track, an initiative that is now expected to crank-up in April 2017.
Beyond that, Wark said very serious consideration is being given to launching a software-development operations (DevOps) offering, though no timeline has been proposed.
Other emerging subjects -- Internet of Things (IoT), for example -- may be introduced as components in NSS's existing Web-dev or Mobile-dev instruction, if market demand is sufficient, he explained. It's not clear yet clear how Blockchain might fit-in, but Wark said at this point he can "possibly see an evening workshop."
Brandon Valentine
In addition to Wark, the NSS board of directors currently includes: Centresource Co-Managing Partner Brandon Valentine; (a former senior systems engineer at Vanderbilt University); Southern Made Founder/CEO Chris McIntyre (veteran of Change Healthcare and checkd.in); and, WebMD CTO Jacob Sims, who recently relocated from Nashville to Portland, Ore., and temporarily retains his seat.
Wark said that he's recruiting a successor to Sims, as well as someone to fill a vacant seat on the board. After that, Wark plans to begin recruiting at least two additional board members, as the next step in the board's expansion.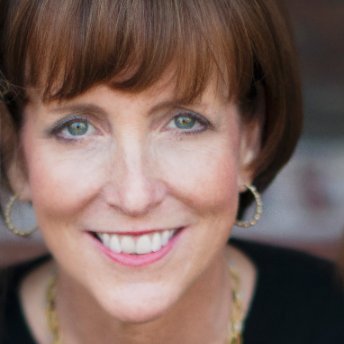 Julia Polk
In 2011, NSS accepted "seed" contributions totaling $35K from seven outside donors -- a group of entrepreneurs, investors and/or advisors that included local investor Joe Glaser (Endorsee, Bandposters, Moontoast), Adam Solesby (StudioNow), Townes Duncan (Solidus), Mark Montgomery (Flo Thinkery, echo), Julia Polk (New Ventures Consulting), John Kepley (teknetex) and the Nashville Area Chamber of Commerce. NSS continues to accept donations via its website.
Wark, 65, confirmed that he personally provided NSS's initial working capital and worked without compensation for about 36 months. He said he and NSS are now square.
NSS's key outside advisors include attorneys Chris Sloan and Steven K. Wood of Baker Donelson; auditor David DeMarco of Carr Riggs and Ingram (CRI); and, bankers with Pinnacle Financial. NSS partners with Climb Investco to facilitate students' financings of their educations.
From the earliest days, Wark enlisted help from local technology companies. Several pro's from interactive agency Centresource were among his most active supporters, including the abovementioned Valentine; former Centresource CEO Evan Owens (now leading nonprofit REBOOT Combat Recovery) and former Centresource CIO Chip Hayner, who's now with (Dave) Ramsey Solutions.
Former Nashville Technology Council CEO Bryan Huddleston was very supportive, and Wark said Huddleston's recent successor at NTC, Brian Moyer, is a longtime friend.
Encouragement also came from Christopher Parks, founder/CEO of startup Change: Healthcare (bought by Emdeon > C:HC); Matt Mueller, CTO of checkd.in; and Scot Clausing, then of Digital Reasoning Systems, but since moved to Nashville's Emma Inc., as director of Engineering.
Wark began programming at age 19 and learned a lot on-the- job, while working in computer operations while a student at Indiana University. At IU, he earned a bachelor's in creative writing and theater. Later, he earned a master's in management at Northwestern's Kellogg School of Management.
Earlier classified as a serial entrepreneur, Wark said that in the 1990's he raised $30MM in VC and mezz-debt for California-based Continuus Software Corporation, of which he was CEO. Continuus subsequently IPO'd and later sold to Sweden-based Watchtower AB, an IBM unit. VNC research suggests Continuus focused on software change-management solutions.
Wark's career also included VP-level stints with Progress Software (prior to its 1991 IPO); and, Pansophic Systems (sold to Computer Associates). His LinkedIn is here.
Indiana-born Wark and his Kentucky-born wife were living in California during his personal bout with cancer, more than a decade ago. Looking to move back East, they scouted Austin, Raleigh and Nashville. They moved to Music City in 2004.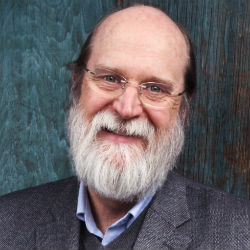 Prof. Jeff Cornwall
Wark credits meetings in early-2005 with Belmont University's Jeff Cornwall as pivotal. Cornwall then led BU's Center for Entrepreneurship, and Wark soon began teaching entrepreneurship-related courses at Belmont. Soon, he was well networked in the local business community.
Moreover, he was well on his way to becoming a Nashville believer. "Nashville is truly a community -- but, not just 'community' as a sort of shorthand for 'a bunch of people'," he told VNC. Rather, Wark said Nashville is an authentic community, in which he believes more people place real value on personal relationships and on addressing community needs than in many other communities.
Wark credits this partly to the fact that Nashville is "still a little Southern, still a little 'small-town'."
Yet, equally important, Wark said he's convinced that the "intensely collaborative" culture of Nashville songwriting has "rubbed-off" not only on the larger Creative sector, but also on entrepreneurs, enterprise executives and other Nashvillians.
Important factor? "I hope we never lose it," said Wark.
Against that backdrop, Wark soon began to scrutinize Nashville's struggle with Tech workforce development, particularly Nashville Technology Council's periodic reports of unfilled Tech jobs. Analyzing local date, he said he quickly spotted what he determined was a crucial and very addressable shortage of "junior" developers who could grow into the more seasoned talent Nashville also needs.
Timing was a factor in Wark's next move. In Fall 2011, Wark recalled, what many view as the first full-fledged U.S. coding bootcamp popped up in Chicago. Starter League, as it was called, is now part of the FullStack Academy.
Wark set to work. "When you see a need and you know there's a solution, you kinda get the bug" to fix it, he told VNC.
After canvassing local employers and developers, Wark identified the most important skills and traits junior developers must possess -- inevitably finding math/tech aptitude, interest, energy, teaming ability and problem-solving skills high on the list, with any demonstrated tech/quant rigor and experience always a sweetener.
He began to work backward from those criteria, toward an initial curriculum design. Having learned programming on-the-job himself, he said knew you could "grow" junior developers from candidates with some aptitude or affinity for the work, and the perseverance and self-confidence required of any worthwhile undertaking.
He told VNC he was also confident from the outset that the community he'd come to admire would support such an effort. He reserved the school's URL in March 2012 and registered the nonprofit with the state three months later. NSS is believed to be the first "coding bootcamp" in the Southeast.
Early in the process of designing NSS instruction, Wark decided that, rather than emulating the extremely intensive startup accelerator model (11- to 12-week cohorts, facing "80- to 90-hour weeks") that were becoming popular, he would emphasize six-month-long immersive cohorts with 9 a.m. to 4 p.m. instructional days for daytime programs.
The deep soak over a longer period allows would-be coders to come to grips with "how much there really is to learn, which student can take as either good or bad news," Wark explained with a slight smile.
NSS offers six months of full-time Web developer training, with HTML/CSS Javascript front-end work in one three-month period, and foundational software development training the other three months, featuring Python Django and GitHub collaboration, Javascript-Node.js, .NET and C#.
It previously taught Ruby on Rails, but that's now largely "on the shelf," said Wark. VNC research suggests that Ruby is viewed by some as "declining" and by others as having simply passed the "hype" stage. Interestingly, Ruby knowledge is sometimes characterized as highly relevant in the aforementioned DevOps context. Related items here, here and here.
NSS supports about 150 day-students each calendar year in two six-month cohorts. Part-time students cover the same material, but over 12 months.
The full-time full-stack Cohort 1/2017 is full, according to the NSS website, though another part-time cohort remains open and starts Jan. 3, 2017. Tuition and payments info is best accessed here.
Separately, NSS offers short-burst professional development programs in iOS Development and in UI/UX interactive product design and/or user experience. Tuition for each intensive professional development course is $2,500 or more.
Day-student "full-stack" enrollment is priced at $11,900. Wark said roughly 50% of enrollees have "Apprentice" status with support from partnering companies who often provide sponsorships, partial scholarships, mentoring and, of course, jobs for graduates.
Apprentice students are obliged to "actively pursue" jobs in the Nashville region. The NSS site lists a sample of about 25 employers that have hired NSS grads (scroll down here).
U.S. military veterans and their dependents may also qualify to use their GI Bill benefits to support NSS education. Subject to annual review along with its peers, NSS is authorized to offer its program by the Tennessee Higher Education Commission (THEC).
Wark and his wife reside in Williamson County. Their adult son also found his own way toward Technology, and works in corporate analytics and technology here in Middle Tennessee. VNC
.
---