Updated: March 31, 10:08 a.m.: Cook explained today the quarterly update will be a high-level summary updating TNInvestcos' results on an aggregated basis. Original report follows. - Ed.
Some of the state's ten new TNInvestco funds are considering publishing updates on their progress more often than required by law, according to Joe Cook III, co-founder of Mountain Group Capital, sponsor of Limestone Fund, a TNInvestco-certified fund.
The TNInvestco's collective mandate to invest about $145 million in TNInvestco-derived funds could result in dozens more investments in rapid succession, based on the pace and size of TNInvestco investments in the past 15 months. The 10 TNInvestcos, individual portfolio companies, state government and others will be issuing scores of announcements, many of which will be covered by news media. Keeping track of it all will be hard for those who care.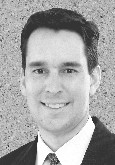 Joe Cook
Cook said Limestone Fund is considering issuing a quarterly update of disclosable data in the near future. He acknowledged during a brief VNC interview that the overall TNInvestco communications challenge is significant, but expressed some confidence that State agencies and TNInvestco's will in the aggregate meet the challenge.
Late on Friday, Tennessee Economic and Community Development (ECD) released official 2010 TNInvestco's year-end investment tallies.
The latest data didn't jibe perfectly with other data released earlier by TNInvestco funds' executives and news media, although differences may stem from variations in timespan covered, labeling and other variables. Informal presentations by some TNInvestco executives earlier this year indicated 35 TNInvestco investments had been made in 2010, for a total of $21 million TNInvestco dollars invested. The state's report Friday listed $17.4 million in 33 investments among 28 portfolio companies in 2010.
A more recent in-depth story by The Tennessean on the TNInvestco program was published earlier this month with a dataset that listed 62 investments in 37 companies and two-dozen investments released in 2011. The Tennessean's listing of 2011 released investments totaled about $8.6 million through March 11, already nearly half as much as the state's official 2010 total. ECD has not answered a question posed by VNC this morning regarding whether or not further investments have been certified since March 11.
Based on captions assigned entries in the Tennessean's chart, VNC estimated today that at least 32 of the 62 investments reported there were in the healthcare, fitness, nutrition or other medical sectors. At least nine other investments seemed related to social media, Internet analytics or related purposes.
Meanwhile, a spokesman for Gov. Bill Haslam told told VNC late Friday the governor had begun reviewing the information in the TNInvestco annual report. The governor has previously said he would withhold comment regarding the efficacy of the program, pending an assessment of the effort's results, according to media reports.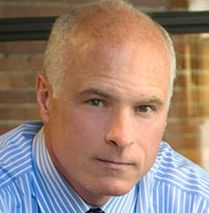 Joe Hall
Cook said all ten TNInvestco's, acting as a "loose consortium," have for some time been collaborating on an array of issues, including public communications. Some, but not all TNInvestco communications efforts are being coordinated by Hall Strategies, a Nashville public-relations and public-affairs firm, as previously reported. Cook and Hall Strategies founder Joe Hall declined comment today regarding which, if any, TNInvestco's are contributing toward payment for Hall Strategies' services, which Hall said are solely focused on public relations.
Memphis MB Ventures TNInvestco fund made no investments in 2010, but a spokesman for that fund told VNC today, in part, "we have evaluated several exciting investment opportunities from across the State and expect to announce our first investment soon."
The state ECD and-or Tennessean lists indicate these firms have received TNInvestco-derived funds from one or more TNInvestco funds through March 11, 2011:
Anthem Healthcare Intelligence
AuraMist
Cagenix
Change Healthcare
Checkd-In Corp
Computable Genomix
Dalcon Communications
Dataium
Device Innovation Group
Energy Source Partners
ExtraOrtho
Fsi
GOBA
Innovative Resuscitation
iScreen Vision
Krush Inc.
MedCenter Display
Medical Direct Club
MyWerx
New Day Pharmacy
NuScriptRX
Nutraceutical Discoveries
Obeedo
onFocus Healthcare
Pathfinder Therapeutics
ProPlayerConnet.com
Provider Host
Shareable Ink
SIGNiX
Silvercare Solutions
stiQRd
The Smart Image
TrakLok
Tridyn
VenX Medical
Voices Heard Media
VYD.IO [end]
VNC