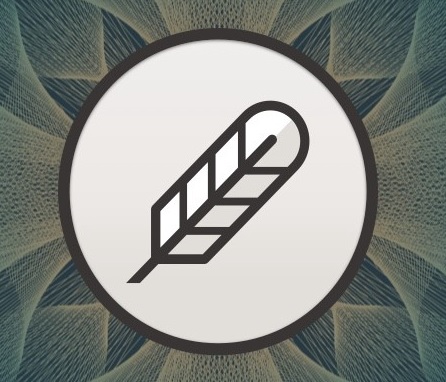 Updated: 26 Sept 2017 - BTC Media announced during its Distributed:Health event Sept. 26 that, beyond Po.et, it'll seek additional digital-media portfolio companies for its BTC Labs workshop, and may invest $2MM for stakes in companies it helps incubate. BTC Media coverage here.-Ed.
THE Singapore-based nonprofit Po.et Foundation, which has drawn some of its key founders, leaders, investors, staff and advisors from within the orbit of Nashville-based BTC Inc., announced overnight that it had completed a $10MM capital raise through a digital token sale that launched just yesterday morning.
Tyler Evans, a Nashville-based advisor to the Po.et Foundation and CTO of BTC Media here in Music City, estimated today during an interview with Venture Nashville that the raise through sale of "POE" tokens was completed in under three hours of live operation via three contracted portals, an estimate apparently adjusted for two hiatuses of several hours in one portal's service, which the Poet team attributed to heavy traffic by would-be token buyers. Those technical problems resulted in some scattered criticism of the launch.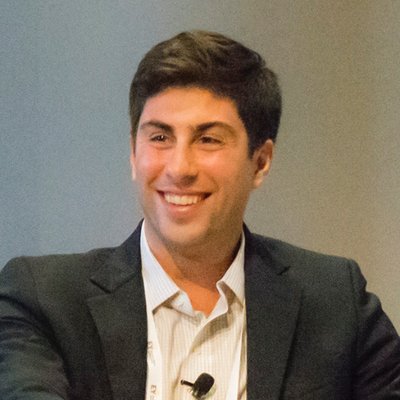 Tyler Evans
He said that earlier this year The Po.et Foundation had separately raised $1MM in a private placement among Angels and institutionals, bringing the combined total of the raises to $11MM. He declined to identify the earlier investors and confirmed that Po.et has no plans to raise further outside capital.
Evans further confirmed that neither U.S. nor Singaporean citizens, residents nor others domiciled in either country were eligible to purchase Po.et tokens during this week's raise. He said excluding those markets reflected the foundation's "abundance of caution" in the face of lingering uncertainty regarding U.S. regulation of such matters.
Evans, 25, said Po.et token purchases were being confirmed today, with purchasers expected to receive smart contracts for their buys within 30 days.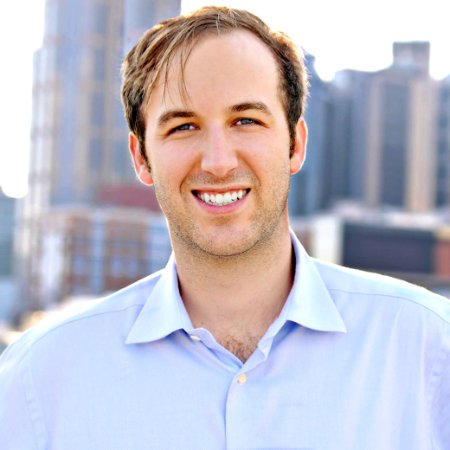 David Bailey
The Po.et Foundation, the board of which is chaired by BTC CEO David Bailey, recently announced plans to create for the content-publishing industry an open-source, open network platform dubbed Po.et on the Bitcoin blockchain. VNC's other BTC coverage here, blockchain coverage here.

The goal: To manifest a "globally verifiable record of digital media assets. That framework or scaffolding will spur "building smart, interoperable media applications," according to Po.et online postings.
The platform is currently operating in private alpha, with mainly industry partners participating. Alpha media partners from the distributed-ledger or blockchain world include BTC Media, The Merkle, Crypto Insider, CoinSpeaker and ChainB, according to recent BTC releases.
This week's sale of POE tokens was designed both to recruit capital for further platform development and marketing, and to begin enlarging the Po.et community beyond the group's initial allies. Token sale summary here.
In quickly expanding Po.et's reach, the foundation seeks to achieve the "network effect" within its sector, which is viewed by many as sine qua non for long-term success.
The Po.et Foundation will now hold 22% of the roughly 3.1 billion tokens offered this week, an allocation made to help sustain foundation operations. More details on the offering are here.
While the legalese of the Po.et Foundation's whitepaper inveighs strongly against token purchasers' harboring hopes of gaining proceeds or returns from tokens they hold, at least one deck that was on the nonprofit's website Aug. 9 said "Token holders are rewarded with a share of content licensing payments for performing this service."
Asked to comment about the two statements, Tyler suggested that cautious language such as displayed in the whitepaper is appropriate. He added only that he is confident that the foundation is committed to delivering value to all its stakeholders and to engaged community members who avail themselves of the platform's utility.
The Po.et Foundation retains sole discretion regarding consideration of providing payments to token holders from fees or revenues the Foundation might derive from future commercial operations of the Po.et platform.
Po.et sample badge
At the outset, Po.et will be mainly time-stamping and site-badging editorial content (articles, blogposts), but is likely in time to move toward supporting images and video, as well. Through its smart-contracts applications layer, it may also eventually support such things as credential or research verification within academe or similar institutions.
The POE token, itself, is not currently being used to settle licensing or other transactions on the Po.et platform. For now, asset-related transactions are to be executed using Bitcoin (BTC) or Ether (ETH-ERC20). POE may later evolve into digital coinage. (Related generic background here.)
VNC learned that the Poet Foundation is advised by Dentons Rodyk & Davidson in Singapore. Attorneys with Frost Brown & Todd, whose Nashville clients include BTC, have provided some support on related U.S. matters. Earlier FBT blockchain coverage here.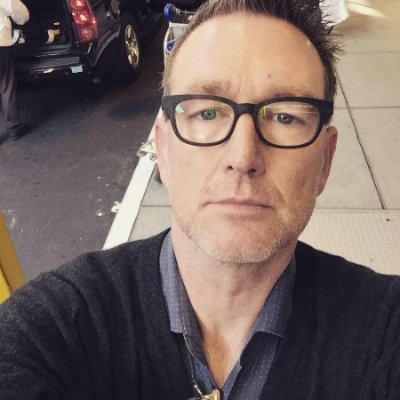 Titus of Andronik
The Po.et Advisory Board includes such members as Greg Clayman (Vimeo, News Corp, MTV Networks) and Richard Titus (Andronik, Razorfish, Samsung, BBC and others).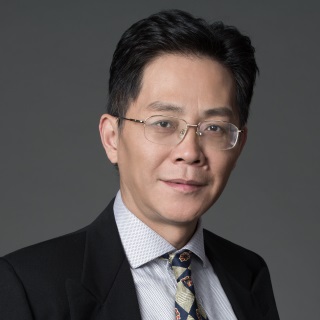 Bo Shen
of Fenbushi
Other advisory-board members include Bo Shen of Fenbushi Capital, Jeff Garzik of bloq and Linux Foundation, Ethereum co-founder Anthony Di Iorio, and Adam Levine of Let's Talk Bitcoin, among others. VNC's earlier Fenbushi coverage here.
The emerging Po.et platform leverages advances by others, particularly the 5-year-old Proof of Existence (PoE) platform, which was created in 2012. A former PoE team member, Estaban Ordano, is now a Po.et technology advisor. Argentina-based Ordano is also tech team lead for Virtual Reality-focused Decentraland, which is reportedly prepping for an initial coin offering (ICO), later this month. PoE Founder Manuel Araoz in Buenos Aires tweeted Aug. 6 that he does not endorse Po.et.
The name Po.et is in fact derived from the phrase "Proof of Existence" and in some of its materials BTC describes Po.et as "a continuation of Proof of Existence."
Blockchain-oriented competitors in the sector now include Hartford-based Tierion's Chainpoint (which reportedly has a $25MM crowdraise underway), Austin-based Factom and Barcelona-based CreativeChain. In April, Spotify acquired MediaChain, a startup in the space which had earlier attracted major institutional capital. A growing number of SaaS and services startups, including 4-year-old Berlin-based Ascribe (BigChain), are also eyeing the space.
The fresh Po.et funding is to advance platform development, marketing and other functions through several phases.
In the first stage (an "era" dubbed "Rosetta"), Po.et will be working to provide publishers "standardized metadata schema, an identity management system, and authentication badges. Standard metadata formatting enhances internal discoverability by creating a searchable catalog for all of the publisher's timestamped assets. An identity management system grants publishers an immutable edit log to better keep track of changes made to their assets. Lastly, Po.et authentication badges provide publishers with a visual representation of an asset's registration on the Po.et ledger." The aforementioned whitepaper also mentions validation of origins of documents associated with admissible legal evidence.
In its second era ("Gutenberg") Po.et users are to be enabled to "search for, access the title to, and license any asset registered" via the Po.et ledger, with blockchain technology operating as the digital arbiter of agreed-upon contracts and terms of service. In this context, the whitepaper notes that producers of published or unpublished content may associate Po.et-stamped content with incentives for further syndication of their content, possibly providing a boon for content marketers and publishers of every kind.
In the third ("Alexandria") stage, the focus is to be on "developer documentation, APIs, plugins, tutorials, and other educational resources in order to drastically simplify the process of creating publisher-centric media DApps ['decentralized applications']."
The whitepaper notes that during the Alexandria era, "...Po.et will research and develop reputation systems, economic incentives and other methods for fighting spam and promoting quality assets on the open Po.et network." Brand licensors are noted among potential beneficiaries.
Asked about the foundation's Singapore venue, Evans noted that, among other factors, Singapore is one of several nations that have established regulatory "sandboxes."
Such sandbox initiatives encourge fintech innovators and financial institutions to pursue new technology applications and test market adoption, under the steady gaze of regulators. VNC


. last edited 8:54 am CDST 10 Aug 2017
---