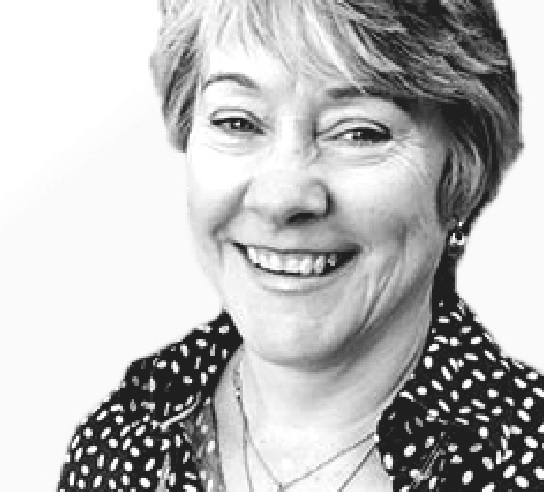 AFTER spending many years growing the revenue and strengthening operations at Borland, Compaq, Art Technology Group (ATG) in the U.S. and abroad, I began developing what I felt was a crucial missing element in building competitive, high growth businesses -- accurate operational benchmarks, especially for evolving models like SaaS.
In 2006, I founded OPEXEngine to deliver peer benchmarking data, content, and community to improve operational decision-making and business outcomes.
A while back, after learning that I'd be visiting Nashville with family, Venture Nashville Connections invited me to meet informally with a small group of founders of Nashville-area software firms to discuss the value of benchmarking.
More recently, after following our blogposts on related topics, VNC invited us to share our thoughts about Growth models we are seeing. Fast and efficient growth is a vital measure of SaaS corporate success at every stage of maturity.
As OPEXEngine benchmarks the operational drivers and performance of SaaS businesses, we have a unique view into the business models driving SaaS success. Our benchmarks show how and where companies are investing resources to achieve success.
What we've been seeing is that one of the hottest trends in the evolving SaaS playbook is the influence of Account Based Selling (ABS) and Account Based Sales Development (ABSD).
The Account Based approach changes two important aspects of growing a SaaS company: firstly, it changes business processes and secondly, it changes organizational structures. The focus is to pull together Marketing, Sales, Customer Success and Professional Services (and any other customer related functions) to focus on "Accounts" instead of Leads or Customers with a holistic "account" focus.
A Synopsis of Changes to the SaaS Playbook
When it comes to systems and processes in the SaaS playbook, maybe less is better. I've heard a few complaints from various sources about the long laundry list of Lead Gen, Sales, Marketing, Customer Success, and sundry other apps that VCs often like to insist their portfolio companies buy before companies actually have the necessary processes to utilize and get value from these systems. This is sort of along the vein of VCs believing that adding sales people will automatically result in additional revenue equal to the number added. We actually see sales productivity go down typically when companies hire a lot of sales people quickly.
Unfortunately, many point solutions are silo'ed business process solutions which defeats the coordination of all customer facing activities and organizations from lead gen through renewals and expansion. Benchmarks for the fastest growth companies do show high IT spending and high employee productivity. These companies, however, do tend to follow these best practices:
A best practice is to integrate systems tracking prospect and customer interactions first before signing up for new point solutions that promise everything from better leads to improved renewals. If you aren't following up on the leads because they are in a separate system it doesn't matter how many new leads you have.
Invest in making your systems, typically the CRM system, easy to use for all the organizations that touch customers, and well integrated. All systems promise this, but making it work in reality requires a great deal of management focus.
Make performance tracking and benchmarking against peers a basic component of regular management reviews as early in the process as possible. Benchmarking supports getting everyone on the same page, and identifies problems or weak points in your systems to be fixed before starting to add more systems and complexity.
Proper company organization needs to be in place. SaaS companies are rolling up the customer journey functions under a Chief Customer or Chief Revenue Officer.
Many companies have this new role without putting the proper organization and systems in place. It can't just be title inflation for the VP Sales, but rather an optimization of all the customer-related functions integrated together under one leadership.
The CRO must be metrics-driven and obsessive about performance data. The data has to focus on measuring whether the revenue-generation of a company is scaleable and sustainable. Subscription businesses are valued on the recurrence of revenue, so the CRO needs to be focused on subscribers that stick with the company for the foreseeable future, not just meeting short-term revenue goals.
A best practice requires that the CRO be a great communicator to get all revenue-related functions aligned to the same mission and goals. Many VPs of Sales are not great communicators outside the sales team.
The CRO needs to be a terrific diplomat and seasoned mediator and to bridge the cultural and process differences between marketing, sales, salesops, finance, and customer support -- plus product and R&D groups. The CRO needs to always be working to focus the company for unified performance, not the domination of the process by any one group. One thing that hasn't changed about the SaaS playbook is that there are many moving parts to the recurring revenue machine that need to work together -- traditional software companies didn't operate that way and it has taken time for many executives and processes to actually function well together.
SaaS success metrics are based on building a scalable, recurring revenue machine. The metrics that tell you how well you are doing, I would argue, are very simple.
Measure your performance by measuring ARR growth rates, plus Customer and Net Dollar Retention Rates.
Measure the sustainability of your company by measuring Gross Margin.
Behind each of these performance metrics is a host of drivers that affect either the revenue growth rate or gross margin--or both. These metrics cover everything from sales, marketing and product development operations, as well as employee metrics.
If you are interested in learning more about measuring the performance of your SaaS company and the component parts that drive scalable, recurring revenue, I'm happy to demonstrate how benchmarks and success metrics drive revenue growth and enable SaaS companies to reach their goals efficiently and quickly. Feel free to write me via Lauren at OPEXengine dot com. ♦
______
Lauren Kelley is founder and CEO of OPEXEngine, based in Waltham, Mass. The company works confidentially with CFOs and CEOs of software and SaaS companies, investors. Its roles are solely to lay-out performance drivers and results; benchmark companies against peers and market leaders; and, to help client executives weigh decisions and manage operating risks. All data is blinded and aggregated; individual company information is not for sale.
After originally serving as an international economist in the U.S. International Trade Administration (Commerce) and completing a fellowship with the Robert Bosch Foundation in Germany, Kelley began a 15-year career in technology with Compaq Computer (Munich), Borland Software (Paris), Art Technology Group, ATG (Cambridge, Mass.), and Synopia (a tech platform vendor). She is a former president of the New England Technology Sales Executive Association (NETSEA). She is also a former Executive-in-Residence with GrandBanks Capital Inc. (Needham, Mass.), which was originally formed in collaboration with Japan-based SoftBank Group.
She earned her Master of International Affairs degree at Columbia University's School of International and Public Affairs, New York City; and, her bachelor's in political science and German studies at Tufts University, Medford, Mass. ♦
.