Updates: In September 2019, David Stange, mentioned in our story below, succeeded Houston as CEO. In Sept. 2018, advisor Mulron joined Beachy as COO and subsequently became a director. -Ed.
CEO Matt Houston says his Beach Chairs LLC -- aka Beachy -- has recruited a total $2.75MM in capital, is planning a $3MM Seed equity raise, and has begun calibrating for a Series A raise that could follow in 2019.
The three-year-old Nashville company pivoted to B2B from B2C a year or so ago and has been achieving solid gains in gross booking volume (GBV), 33-year-old Houston told VentureNashville.
Beachy is now positioned as a commerce platform connecting beachfront service providers with their guests who make leisure and hospitality purchases.
Beachy's software-as-a-service (SaaS) platform aids delivery of products and services to participating guests at the pre-mapped beachside locations of each participating guest.
That's paired with a Beach Management Systems (BMS) that includes a management portal with analytics and a mobile application for attendants. The startup earns revenue from resort operators and third-party vendors.
Given current customers and conservative sales-pipeline estimates, the company expects to be running at a rate of about $15MM GBV, up from $2.3MM GBV in 2017. The 2017 GBV results surpassed the targeted $1.5MM GBV for that year, Houston said.
The company is supporting businesses at more than 130 beaches (up 650%+ over same period year-earlier). Also, the number of beach attendants using its app is now up 800% over year-earlier.
There are now about 20 high net-worth individuals on the company's cap table. The company would like to have institutional money in its forthcoming Seed capital raise, said Houston.
Since 2015, the company has raised a total $2.75MM via friends and family, Angels and convertible note holders.
Beachy is preparing to raise a $3MM equity raise that will convert the Seed notes issued earlier.
Houston said that while he had strong Nashville participation in the earlier convertible note raise and he would love to have some Nashville VC equity investment, he is not banking heavily on that.
Houston also emphasized that the company will seek to raise "as little money as we need to get to our next goal."
That said, he also confirmed that provided Beachy meets or surpasses pre-established metrics that are associated with "very attractive" Series A candidates (e.g., monthly recurring revenue, or MRR), a Series A raise may greenlighted in 2019.
If a Series A proceeds, he said the magnitude of the raise will be "a gametime decision," with a sensible target anywhere from below $5MM to well over $10MM, depending entirely on the amount that seems realistically translatable into meaningful growth.
Houston's co-founders are CTO Josh Aronson and COO David Stange, as previously reported.
Albeit with a few tweaks since our last report, the company maintains an array of advisors.
The startup now relies on Nashville attorney Todd Tressler (Tressler Associates) based in Lebanon, Tenn.; and, on attorneys with Lowenstein Sandler (NYC, Palo Alto, etc.). Beachy's accounting is still with Rodefer Moss and PR is still with Kristen Kukta, now with Unblurred Media in Nashville, said Houston.
Its outside advisors include Thomas Sparico and Brian Harniman, both with their firm Brand New Matter and both former members of the Priceline.com founding team; plus, Michoel Ogince, who is armed with a long list of Google chops, among other experience. Team and advisors here.
Mike Stange, the father of the startup's aforementioned COO, remains an advisor. The elder Stange's LinkedIn shows he is now COO of The Resort Collection of Panama City Beach.
Although the owners periodically feel the tug of other potential revenue centers -- for example, supporting poolside services, marinas, ticket-seated events, international operations, landside parking, and other submarkets or adjacencies -- the company is now tightly focused on U.S. beachside business, Houston emphasized.
Similarly, although Houston acknowledged that strategic players have informally 'floated some ideas' his way, there's been no serious discussion of interest among potential strategic bidders.
In 2016, when Beachy was still testing its way toward the B2C market, Houston acknowledged that a major corporate partnership or a an exit to a strategic bidder was plausible by roughly 2021.
But, that was before the company went what we might here dub "B2-Beach."
Said Houston, "In the phase we're in, we still have a lot of things left to prove" and the owners are taking steps they believe will produce "a world-class operation" with a commensurate reputation.
While the company has real interest in the international market, in particular, it plans to spend much of the next two years pursuing and signing a list of the most influential U.S. operators.
"As of now, we're trying to take over the [U.S.] beach," he said.
The company is proactively focused primarily on major targets in Florida (NW, SW, Central and Miami), plus Alabama. In contrast, in the Carolinas and in Virginia Beach, for example, Beachy has mainly responded to inbound interest from operators.
Houston said he considers his company is "first to market" and on the leading edge of a very real "landgrab." Thus, the Beachy sales effort is weighted toward signing-up the biggest players in every geography and then reaching-out into each users' beachfront portfolio of properties.
Asked about competitors, Houston said, "It sounds snarky to say that our competition is clipboard and paper."
But, he continued, the beachside market is "sort of devoid of all technological advances" and "no one else in this space is offering an industry-specific solution."
He said many operators who adopt any tech tools have made-do with Square, or even attempted to adapt property-management software to manage bursts of brief rentals.
Among others, VNC research for actual or potential competitors turned-up Miami Beach-based EazyOApp, which operates in partnership with hospitality-management firm Boucher Brothers.
As described on their website, the EazyO model seems a blend of B2B/B2C, but Houston said the two companies "peacefully coexist on the same beaches right now."
Somewhat tangentially, VNC research also turned-up such potentially relevant entries as TelAviv/New York-based Bringg Delivery Technologies.
Searches also yielded innumerable providers of delivery, supply chain, route sales, and other last-mile tech providers, as well as tech-forward individual resorts and others, whose ware might in time be adaptable, but whose priorities seem to end where the grass stops and the sand begins.
Lest it go unsaid, all this activity is happening against the backdrop of rapidly evolving Amazon, Uber, Lyft and other offerings.
Although all of Beachy's partnership and exit options apparently remain on the table, Houston said he is taking steps he believes will pay dividends for the Beachy enterprise far into the future.
For example, he recently enlisted Tim Mulron, co-CEO of Franklin-based LeanKit (sold last year to Austin-based Planview), as a leadership coach for the Beachy team. The team now stands at 14 persons, including 9 in the Nashville area, and Houston said it could grow to 23 or more by year-end 2019.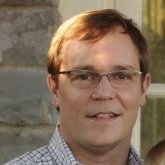 Tim Mulron
In a broader sense, Beachy is also viewing its corporate culture as a major asset and "a constant focus," said the CEO.
Creating a value-oriented culture goes beyond celebrating the Beachy community by holding staff get-togethers, meals and beverages.
"We realize that if we provide more value to our employees, then they will be inherently more willing to provide value to the company" and its customers, said Houston.
So, for example, to help Beachy's quality assurance (QA) developers, Beachy makes available a QA consultant to help, as warranted, to enable staff engineers and developers created software and solutions that deliver the needed level of quality for the end-user.
With a sharp eye for every promotional opportunity, Beachy has also taken-up offices on Nashville's 17th Avenue South. There, the startup's name appears alongside other tenants on a large sign on the property, in-line with Music Row label-promotion tradition.
The CEO said the signage on the Row is the company's way of generating another dollop of exposure among tour operators and others who are drawn to the neighborhood each day. VNC
. last edited 0615 29 June 2018
---