The INVEST Tennessee Equity Conference convenes here in 30 days, affording VNC readers more than a glimpse inside a cross-section of much-discussed Tennessee companies, without charge.
The event is Thursday, June 21, 2012, at the Nashville Convention Center. Registration and networking open are 7:30 a.m., with the program beginning at 8 a.m.
Conference sponsors defray registration costs, leaving no charge for VNC registrants who use registration code TN0612INE, while space remains. The conference site with details is here; or, go directly to the registration form here.
The presenting Tennessee companies had a market cap of nearly $68.5 billion as-of April 26, according to conference organizers. The companies presenting span healthcare, retailing, logistics, leisure, energy and manufacturing.
All the companies and presenters are profiled on the INVESTTennessee webpage; they include: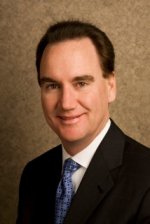 Chris Holden
AmSurg (NAS:AMSG) - CEO Chris Holden; AutoZone (NY: AZO) - VP-Treasury Brian Campbell; FedEx (NY:FDX) - Dir.-IR Jeff Smith; and, Healthways (NAS:HWAY) - CFO Alfred Lumsdaine.
Also, International Paper (NY:IP) - VP-IR Glenn Landau; Miller Energy Resources - (NY:MILL) - CEO Scott Boruff; and, Noranda Aluminum - (NY:NOR) - CEO Layle Smith.
Plus, Provectus Pharmaceuticals (OTC:PVCT) - CFO Peter Culpepper; Regal Entertainment Group - (NY:RGC) EVP/CFO David Ownby; and, Tractor Supply (NAS:TSCO) - CFO Anthony Crudele
One-on-one meetings with representatives of the companies presenting may be requested, with arrangements subject to acceptance and availability. Priority for such meetings is given to institutional fund managers, equity analysts and other qualified financial and investment professionals.
The event's keynote address will address "value investing in the context of behavioral finance," according to conference materials provided VNC.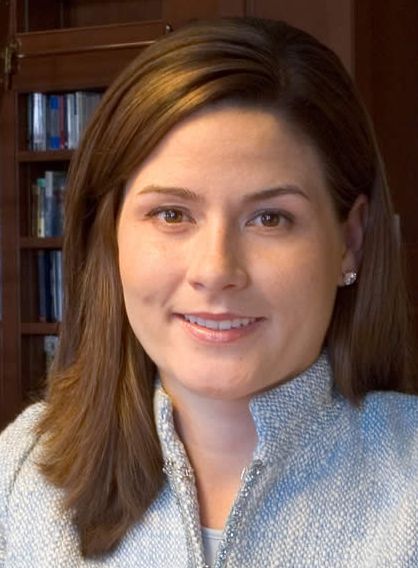 Lauren Templeton
The speaker? Lauren Templeton, founder of Lauren Templeton Capital Management and a member of the John Templeton Foundation, created by her late great-uncle Sir John Templeton. Among numerous civic commitments in the Chattanooga area and beyond, she is director of the Galtere Institute: Finance for the Future Initiative at the University of Tennessee at Chattanooga, as previously reported by VNC.
InvestTennessee Sponsors: TITLE: Crowe Horwath, PNC Bank; PLATINUM: CFS Creative Financial Staffing, NASDAQ OMX Group; GOLD: Frost Brown Todd, Hilliard Lyons, InGrid Design, MergerID (Mergermarket Gp.), mergermarket.com (Mergermarket Group, div. The Financial Times Gp.), O'Neill Arnold Photography, Optimum Print Solutions, The Wall Street Transcript; ORGANIZING: CFA Societies (Nashville, Memphis, East Tennessee), FIE Financial Executives International (Nashville, Memphis), Mozaic Investor Relations.
This conference is owned and presented by INVEST Tennessee (a dba of Invest Kentucky LLC), which was created by event Chairman Terry McWilliams, a longtime investor-relations professional who also holds an MBA from the University of Tennessee-Knoxville.
Questions? Write McWilliams (terrym @ mozaicir dot com) or CFA Society representative Ward Cullum (wardcullum @ gmail dot com). VNC