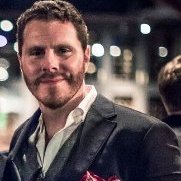 ENTREPRENEUR Neil Whitney and his startup team are raising capital and planning their November relocation to Nashville from the Bay Area and Florida.
Whitney is co-founder and the largest shareholder in Proximity Aware LLC, which is approaching the market with a software platform dubbed Menud ("menu'd").
Menud provides restaurant diners specific menu-item recommendations, taking into account the consumer's health profile and personal food preferences or requirements. The company says it uses artificial intelligence and machine learning to power "dish-level" discovery, and likens its results to music recommendations made by Spotify or Apple Music.
Whitney, 32, is a former U.S. Army officer who has since leaving the service done civilian tours with Apple, Booz Allen and others. During more than three years with Apple in Cupertino, Whitney supported build, prototyping and go-to-market pushes. His Linkedin is here.
Whitney was to have been here today with other U.S. military veterans-turned-entrepreneurs for a pitch session during Bunker Labs' "Bunker Builds America Day," underway now downtown.
However, Whitney and his wife -- natives of North Carolina and New York, respectively -- recently learned their first child is likely to arrive "slightly sooner" than previously expected. Whitney remains at his post today, and will visit Nashville later this summer, ahead of the planned autumn move.
Proximity Aware has been bootstrapped since its founders' work began in earnest less than a year ago, and it has previously turned-down nearly $400K in proffered investment, preferring to build further value and confidence, while avoiding glittery prospects.
The owners now plan to raise $650K in Seed capital from the fewest possible investors. Angels or a micro-VC firm that might be expected to return to the table for a Series A are the likely near-term investors, and some diligence is underway.
Then, during the first half of 2017, the company is likely to pursue a Series A in the $5MM-$10MM range, said Whitney.
The company's freemium business model allows it to build a foundation of consumer users. In-app income is generated from allowing premium consumer access to further guidance provided via the platform by Menud's curated network of "health, wellness and epicurean experts," Whitney told Venture Nashville.
Menud is proactively recruiting credentialed influencers including dietitians, fitness trainers, physicians and nurses, and is screening over-the-transom approaches from other would-be influencers. And, it maintains a database of nearly a half-million restaurants.
In a simultaneous B2B push that reinforces Nashville-as-headquarters, the company focuses on providing data and insights regarding consumer choices and other behavior to branded food and ingredient companies, healthcare providers, population-health and wellness services companies and others.
B2B customers' access to its platform can be branded or private-labeled for the customer. The company's platform might later be targeted toward additional verticals. For example, its existing recommendation engine or its table-side Mobile ordering, pay and check-out function (available in 9 to 15 months) might eventually be adapted for other industries and segments, he added.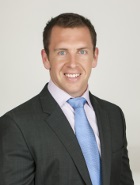 Ned MacPherson
Whitney's two co-founders are Ned MacPherson and CTO Danny Watts, both due to relocate to Nashville from their current homes in Florida. MacPherson is chief revenue officer and Healthcare lead for Menud. Watts is currently a business strategist with AtLarge Inc., an interactive agency in the Tampa area.
The co-founder's brother, 30-year-old Andrew Whitney, who has substantial restaurant operations, service and culinary experience in Florida, North Carolina and elsewhere, is also relocating to Nashville as Head of Restaurant Experience, said the elder Whitney.
The company is not likely to sign with outside legal, accounting and other advisors until near the end of its Seed raise, when it will have better visibility regarding capital needs, pre-money valuation and other factors, said Whitney.
Michael Collins
Current outside advisors include Erik Ford, a fintech-oriented Bay Area-based investor, entrepreneur and advisor; and, Michael Collins, a San Antonio-based tech-venture advisor and entrepreneur with an earlier career with Accenture, HP and others.
Menud will soon debut in the South Florida market, where lifestyle, demographics, spending and early responsiveness to Menud's messages indicated a best-fit for Menud's initial consumer roll-out.
The company's closest competitor is probably 4-year-old HealthyOut, said Whitney. HealthyOut was acquired in 2015 by Rise, which was itself acquired earlier this year by a San Francisco primary-care provider, private equity-backed OneMedicalGroup, which is affiliated with 1Life Healthcare, a healthcare technology and management services company.
Small local companies, as well as more broadly positioned platforms such as Yelp or Instagram are also potential competitors, said Whitney. Socially powered apps play a major role in restaurant and food selection, as evident in this rundown.
VNC research turned-up a host of other generally relevant companies -- including two San Diego-based entrants, Healthy Dining Finder and CalorieKing, the latter recommended on the Vanderbilt University Wellness Center site. In addition, state and national nonprofits have waded into healthier eating, including Tennessee Gov. Bill Haslam's Healthier Tennessee.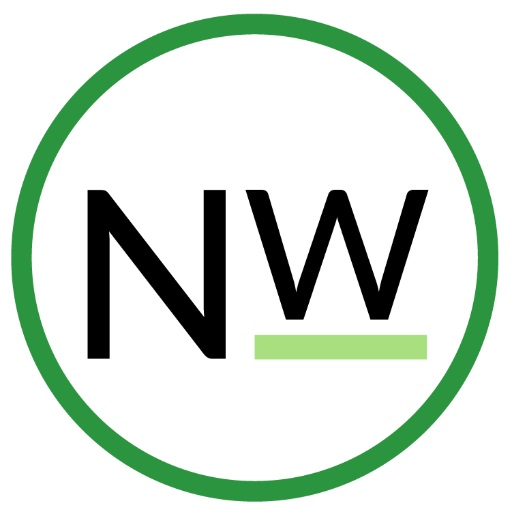 NourishWise
Asked whether Menud would compete with Nashville startup Nourishwise, Whitney said members of his team have had conversations with Founder Jason Denenberg, likes what Denenberg is doing and may identify opportunities for collaboration. Denenberg departs his current staff duties at Launch Tennessee, June 30.
Whitney readily affirmed that leaving the Bay Area means loss of relatively easy connections with extraordinarily talented technologists, as well as investors and advisors, many of whom have worked on a series of world-shaping projects and companies.
He said that what he expects to miss most about the Bay Area are the frequent opportunities he enjoys to talk casually with, say, someone "who sat arm-to-arm with Steve Jobs back in the day, and now that person is working on robotics or something that just entirely blows your mind."
On the other hand, Whitney said he knows Nashville has a strong and growing tech-entrepreneurial culture, as well as economic, demographic and other characteristics that are attracting brands like Warby Parker and strong local use of such platforms as Uber.
Similarly, news of Google, Eventbrite and other flag-raisings in Nashville are, altogether, "a cool indicator," signalling that "you've got some big companies that are looking to plant some big seeds here," said Whitney.
All of that represents a good "litmus test" of adoption tendencies among Nashville's rapidly growing community of "young, vibrant" consumers, he added.
In addition, Whitney said he senses that entrepreneurs and investors in Nashville are ahead of many of their counterparts in the Bay Area in their understanding of the importance of sales growth and scale, even while ensuring that the product, itself, delights its users.
Another reason for planting the Proximity Aware flag in Nashville is the fact that there's a bigger market for Menud as a "lifestyle" brand than there is for it as a "techie" brand for early-adopters.
He explained that, while San Francisco is home to concentrations of early tech-adopters, Nashville is a powerful testbed for determining broader consumer "lifestyle" adoption and sharpening B2B strategy.
Given all this, he said, "If we can't get it right in Nashville, what makes us think we can get it right in the country?" VNC
. last edited 12:03pm 28 June 2016
---