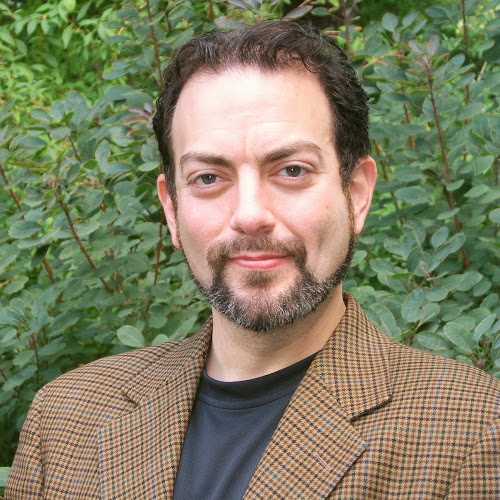 VANDERBILT University Law School's Program on Law and Innovation is hosting several interrelated interrelated Tech-oriented events, open to the public, Friday-Saturday, April 7-8, 2017, at the VU Student Life Center.
The major Blockchain and the Law Conference runs most of the business day Friday, April 7, with full details and registration here -- we've broken-out the speakers below. Note that an intro briefing to Blockchain is to be held Friday evening (4/7) here.
In addition (not limited to Blockchain) a pro bono and "low bono" hackathon is being held Saturday, April 8, to support tech needs of local nonprofits, details here. In parallel, there's also an Unconference, in which attendees determine topics of discussion is running simultaneously Saturday, with details here.
Music City Legal Hackers is instrumental in mounting these events; the group is an initiative of the VULS Program on Law and Innovation.
April 7 - Blockchain & The Law: Speakers
Thought leaders are to gather at Vanderbilt to explore how Blockchain-powered distributed ledger technology is beginning to affect the legal profession, as well as healthcare, finance, manufacturing and other sectors. The speakers follow:
---
Bennett Collen - Boston CEO - Cognate
"Unblocking Trademarks with Blockchain"
The current trademark system is expensive and cumbersome. As a result, less than 5% of trademarks that are in use in the United States are registered with the U.S. Patent and Trademark Office. Blockchain technology can improve the quality, cost and security of trademark protections.
---
Dr. Adel ElMessiry - Brentwood Chief Technical Officer - Legal Alignment
"Beyond Blockchain"
As enticing as blockchain applications may be in theory, how are solutions being developed utilizing some features of blockchain in combination with other technologies which amplify the practical impact and outcomes. Legal industry applications and health care applications are being created drawing from the best of existing tech advances.
---
Jason Epstein - Nashville - Partner - Nelson Mullins
"Blockchain in Healthcare"
The health care sector is an apt candidate for blockchain applications. From the supply chain to patient care, blockchain technology offers significant promise for improvement in cost, security and quality. What are the legal implications of using blockchain to impact healthcare?
---
Jeffery Gorham - Indianapolis Attorney - Frost, Brown Todd
"Distributed Insurance: Forecasting Blockchain's Impact on the Insurance Industry"

This presentation offers a brief overview of the insurance industry, how startups acting as non-admitted insurers may disrupt the business model, and how currently-admitted insurers can implement blockchain technology in order to gain a competitive edge.

---
Dazza Greenwood - Cambridge, Mass. - Founder - CIVICS.com
"Astonishing Varieties of Core Legal Requirements Apparently Addressed by Blockchain Capabilities"
Scanning for potential matches between requirements of legal rules or processes from all fields of law on the one hand and functional capabilities of blockchain technology on the other hand, we'll reveal numerous and varied opportunities for digital transformation, including enforceable legal notice, population census, valid consent and even the law itself.

---
Raina Haque - Winston-Salem Founding Partner - Erdos IP Law
"The Tension that Needs Attention: How Distributed is a Private 'Blockchain' Network, Really?"
The power of a true blockchain network is that it may be implemented to solve issues of trust and validation. Institutions are all a'buzz about their 'blockchain' technologies and solutions, but are they really solving issues of trust and validation with quasi-distributed ledgers? We turn you on to the hype and introduce you to solutions that bridge the quasi-distributed ledger and blockchain divide.

---
Peter Hunn - Dallas CEO - Clause.io
"Dynamic Contracts and Intelligent Transactions"
Using blockchain, Artificial Intelligence and the Internet of Things provides faster and cheaper access to technology solutions which minimize transaction costs and eliminate wasteful intermediaries. Clause is bringing blockchain to transactional applications by combining technologies.
---
Kristen Johns - Nashville Lawyer - Waller Law
"The Winding Legal Road to Building a Blockchain Application"
As Blockchain as a Platform becomes a more pervasive reality, underlying contractual terms, the implications of open source licenses and related IP issues become more critical. Further, data privacy and information blocking issues must be navigated in building a blockchain-based application. This session will explore these legal/practical issues.
---
Nina Kilbride - Raleigh Head of Legal Engineering - Monax Industries
"Legal Implications of Blockchain"
What might be the legal issues arising out of blockchain applications? Vanderbilt Law Students will participate in a mock trial argument.
---
Jim King - Nashville CEO - CoreRights
"Solving Real World IP Licensing Needs (in Music) with Blockchain Technologies"
The music industry can benefit from a new approach to licensing IP for music rights using a digital licensing marketplace offering. We are developing the first version of the new Canadian Music Licensing platform - which leverages blockchain capabilities, specifically smart contracts and DLT, distributed ledger technology for launch later this year.
---
Casey Kuhlman - Netherlands CEO - Monax.io
"Ecosystem Applications: the Future of LegalTech'
Ecosystem applications are a new and exciting technical paradigm which has deep implications for how law is practiced because these applications provide a new framework for coordinating between companies at a value chain level. Casey, a VLS alumnus and CEO of Monax, a global leader in the space, will provide an overview of ecosystem application and draw out some of their implications for the future of legal technology.
---
Dr. Modest Oprysko - Yorktown Heights, NY IBM Research - Senior Technical Advisor & Strategist. Intellectual Property Strategy
"Blockchain for Business"
Blockchain for business transactions is built via a shared, replicated and permissioned ledger amongst trusted entities providing consensus, provenance , immutability and finality. What is is being implemented today and how are researchers visualizing the future? Will the legal community be ready?
---
Josh Rosenblatt - Nashville Attorney - Frost, Brown Todd
"Blockchain Investment, Initial Coin Offerings, and the Tokenization of Investment Funds"

Blockchain investment is booming and is occurring in new ways. This presentation looks at the legal framework, risk profile, and exciting opportunities created by these new technologies.

---
Gary Simonsen - Reston CEO - Endeavor Capital Management
"Blockchain - reimagining the world of finance, a traveler's guide to the universe."
A timely discussion on how blockchain will impact all things financial and the financial, investment, regulatory with legal consequences yet unknown.
---
Carol Van Cleef - Washington D.C. Partner - Baker Hofstetler
"Responsibly Lawyering Through Blockchain Innovation"
New technologies offer attorneys new opportunities both personally and professionally. Drawing from experiences with the first use cases involving blockchain and other distributed ledger technologies, lawyers and clients can gain a better understanding of the role and responsibilities of the lawyer in the innovative deployment of these technologies.
---
Sebastian Zilch - Frankfurt, Germany NetApp - Innovation & New Business Models - Emerging Solutions and Innovation Group EMEA
"Technology Forgetfulness - Why the EU's General Data Protection Regulation (GDPR) will impact the key principles of blockchain."
The right to be forgotten is a crucial requirement of the EU's GDPR. Ways need to be found to unlock the full disruptive potential of enterprise blockchains and at the same time ensure compliance with global regulations.
---
HACKATHON SPONSORS: BTC Media, Frost Brown & Todd, Waller Law, Clio, Clometa, The RayNa Corporation, Bart Durham, Parachute Media
---
The Music City Legal Hackers steering committee includes VULS Program on Law and Innovation Director and Professor J.B. Ruhl, Program Coordinator Larry Bridgesmith, and Cat Moon. All three are lawyers and have entrepreneurial interests, according to the Hackers' website.
.
---