Franklin-based Metova, the mobile-app developer, has sold majority interest in the firm to Cabot, Arkansas-based A4 Solution, which will do business as Metova.
Metova founder and now-former CEO Kevin Ross said the combined company now has 62 employees, with no layoffs planned. Ross is now CEO of the Nashville-based mobile division.
A4Solutions founder John Adams, who led the investment in Metova is now CEO of both Metova Mobile (Nashville) and Metova Federal Soutions, which has presence in Arkansas, Augusta, Ga., and Washington, D.C. Metova Federal is classified as a service disabled veteran owned small business that provides information technology services and support to government entities, Metova said in a release.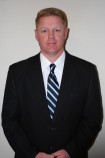 John Adams
Ross formed Metova more than six years ago, and previously worked with Spheris and Ingram Micro, among other employers, according to his Linkedin.
Ross said in the company's release, in part, "We turned down a lot of potential investors over the past few years, but John and his company are a good fit for Metova because they complement and add to our existing business rather than offering more of the same. This is a chance for us to get in on the ground floor of the adoption of mobile in the government space. We're already well known within the commercial mobile market, and now we can take that experience to the government sector. We have the capabilities to hit the ground running and have an immediate impact."
In March, Metova said, the U.S. Army launched its Army Software Marketplace prototype to deliver mobile training apps for soldiers to use on personal smartphones and tablets.
"With the coming formation of the Army Software Marketplace, the foundation will be there--they are building the roads, so to speak. This unprecedented ability to distribute mobile applications in the federal marketplace will provide vast growth and innovation opportunities for Metova," Ross continued.
"It's exciting to think about the room for dramatic job growth this announcement offers," said Dave McAllister, Metova vice president of operations and the point-man for filling developer talent needs. "This means more high-tech jobs in Nashville as well as in Augusta and Arkansas. We expect to step-up our recruiting efforts immediately."
CEO Adams retired from the U.S. Army in 2009, with more than 23 years military service, according to Metova. His last personal military assignment was to lead the U.S. Army National Guard's primary IT training center, according to information online. He also worked previously for a Department of Defense contractor, which Metova did not identify in yesterday's release. His Linkedin indicates he previously worked for Janus Research Group, the website for which stresses development of technology and services to support combat operations.
Kevin Hanner, who was COO of A4 Solutions, will be COO of the combined Metova companies, based in Augusta, Georgia.
Bobby McKinnon is president of Metova Federal Services, based in the D.C. area. VNC