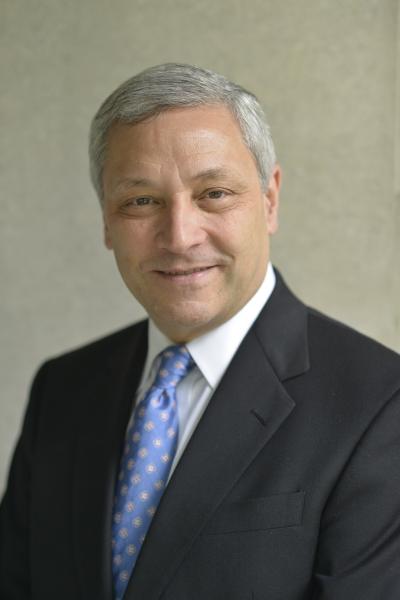 MIKE SHMERLING, chairman of Nashville-based XMi Holdings, said that while tax-funded capital-formation programs such as Tennessee's TNInvestco certainly "have their place," complaints about the state's supposedly insufficient supply of Seed- and early-stage capital often seem exaggerated.
Shmerling, 60, was an early-mover in the regional effort to breathe new life into entrepreneurship in the past decade.
Credentials? He's the Nashville entrepreneur who has thus far founded, built and sold four different companies to publicly held companies: His TransCor America and his Corrections Partners were sold in separate transactions to Corrections Corporation of America (CCA); he sold Background America to Kroll, now part of MARSH; and, he co-founded with local entrepreneur Joe Freedman AMICUS Legal Staffing, which they sold to then-listed Accustaff.
Shmerling also launched both a local business incubator and a free-standing venture fund. He was also an early advocate of corporate innovation partnerships; has long served as an outside independent director of both Healthstream and Renasant Bank; controls XMi Commercial Real Estate, as well as Choice Food Group and other affiliated companies; and, among many other things, was co-chairman of the Nashville entrepreneurship working group that set the stage for creating the Nashville Entrepreneur Center.
Against that backdrop of experience, Shmerling said he regularly confronts three major problems with deals.
First, investors see relatively few "spectacular deals." Many who complain about capital scarcity don't realize the actual scarcity of compelling opportunities for investors. Spectacular deals, are not only rare in our backyard, but also in California, in the Research Triangle Park of North Carolina, and elsewhere, Shmerling emphasized.
Thus, Shmerling said that in his view the general complaint about "the capital shortage" is actually a complaint about the "shortage of risk capital for bad deals."
Complaints by unfunded entrepreneurs, in particular, usually seem to reflect lack of familiarity with a reality that investors face each day: Many startups are presented to investors as little more than "interesting ideas," for which entrepreneurs and some advisors are seeking "exaggerated valuations."
He and his colleagues have more than once walked-away from deals about which they were genuinely excited, because, despite efforts to negotiate, the deal was ultimately deemed overpriced. One such deal recently evaporated. "The disparity in valuation expectations killed it," said Shmerling.
Second: compared to what they seek from early investors, many founders have invested relatively little actual capital in their startups, resulting in "a lack of mutual sacrifice," with investors expected "to put in all the 'serious' money" and shoulder virtually all the financial risk of moving forward.
Rubbing salt on that wound, entrepreneurs often seek compensation for C-level team members that is unrealistic, said Shmerling, adding that management teams often resist such cashburn-reducing measures as outsourcing back-office functions.
A third major reality: As barriers to entry in most markets have been dramatically lowered, the speed at which each startup's competitive landscape is shifting has sharply accelerated.
One result: Seemingly durable startup advantages in the form of patents and other assets can prove short-lived, shriveling-away in the face of competitors' rapid development of newer technologies, tools and practices -- all of which makes "owning the market for very long" a long shot, he said.
Shmerling's comments seem somewhat congruent with recent remarks by Randy Boyd, Tennessee commmissioner of economic and community development; and, the recent comment by serial entrepreneur Joe Maxwell regarding his personal desire to "reinvest."

Shmerling's TNInvestco relationship is via XMi High Growth Development Fund, which is led by President Jim Phillips. VNC


.
---