Updated 18 April 2017: YouScience reported 17 April it had raised about $2MM of a roughly $3.75MM target raise.-Ed.
YouScience, the East Nashville-based startup that helps youth age 15 to 26 recognize and navigate toward college and early-career options and opportunities, is launching a $2.5MM capital raise that would raise total capital-in to about $16MM.
CEO Phil Hardin told Venture Nashville existing investors are likely to takeout much of the fresh round reported to the SEC yesterday.
The newly filed raise is mostly aimed at funding its business growth efforts, now that the company has broaden its market position.
YouScience is expanding beyond its original plans to serve a relatively upscale consumer market. It has moved to price-points that are attractive to much larger Consumer markets, as well as to enterprise markets, the latter including K8-12 schools, colleges and entire school systems, nonprofit education programs and pro-education foundations, among others.
Thus far, its capital has come from founders, Angels, foundations and the INCITE program at Launch Tennessee, which administers the U.S. Treasury-funded program for Tennessee Economic and Community Development.
YouScience efforts to develop channel partners, program sponsors and affiliates are also ramping-up, said Hardin, who previously served many years in the healthIT sector, with Emdeon, WebMD and others. Linkedin here.
The ranks of potential partners with interest in tools for helping young people determine both their aptitudes and their interests seem to be continually growing, particularly with respect to the needs of disadvantaged rural, minority and other demographic segments, said Hardin.
The company is aware of potentially synergistic business opportunities in the U.S. and internationally, attainable by cross-border marketing and by creating, buying or licensing additional assets for its platform. (The company has opportunistically brought aboard schools and counselors as customers in a half-dozen other nations.)
Hardin said YouScience believes it has advantages over sector entrants including Kuder Inc. (a firm with a 75-year lineage based near Des Moines) and Sunnyvale-based CPP (publisher of the Myers Briggs Type Indicator, Strong Interest Inventory and other products).
Hardin, 53, acknowledged there are startups in the sector, but declined to name any. VNC online research surfaced mature and startup companies in the U.S. and abroad with overlapping, complementary or potentially competitive online offerings, but that limited research did not find offerings that seemed positioned for direct competition.
A number of recognized long-standing assessment firms offer in-person testing and evaluation. And numerous aggregators, such as Pearson, represent and resell related products, with offerings that seem generally weighted toward workplace needs of employers, colleges and vocational training customers.
With YouScience's platform development now largely completed, with consumer sales now almost entirely online, and with increased emphasis on development of enterprise customers and partners, YouScience has reduced its FTE staffing from 26 in 2013 to fewer than 20, Hardin confirmed.
Nonetheless, he said, quarterly sales grew 9x between 1Q15 and 1Q16. "We're on a roll" and confident in reaching breakeven-or-better in 2017, he added.
Gestated from 2010 and chartered in Tennessee in July 2013, the company early-on established a partnership and investment relationship with the Glen Ellyn, Ill.-based Ball Foundation. Hardin told VNC this week that further such relationships are welcomed.

The company's relatively new organic B2B revenue and collaborations and sponsorship by foundations and others allow YouScience a greater range of options in funding its expansion and pricing financing rounds, Hardin noted.
Updating our earlier report with respect to advisors and executives: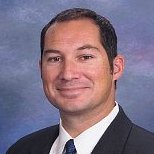 Armando Garza
Armando Garza recently joined as SVP Sales & Marketing. He has significant brand-management and marketing experience and holds an MBA from Virginia's Darden School and graduated from the U.S. Naval Academy with a degree in economics. (Former CMO Brad Miller departed for Delaware in 2014, first to fintech startup The Financial Spark and then, earlier this year, to Citi, where as SVP he now oversees Costco co-branded cards.)
Martine Mahoney
Martine Mahoney is VP Operations and Client Experience, having joined in 2013. Her sales, marketing and operations background includes stints with Comcast, A&E Network, Olympusat, Cachestream and iPractice.
As previously reported, Toby Cunningham remains chief product officer. His LinkedIn refers to have some YouScience design and delivery teams in Austin, Dallas and Montevideo, Uruguay, as well as Nashville.
Incumbents previously reported and continuing in advisory roles include attorneys with Waller Lansden and accountants with LBMC. Video projects are now with Atlanta-based CO&P (previously supported by Nashville's StudioNow).
YouScience's Board members previously reported by VNC include Founder Betsy Wills, a principal in Diversified Trust whose insight led to formation of the company; Richard Patton, a YouScience founder who is CEO of Courage Capital Management; and, John Ingram, who is chairman of Ingram Industries, Ingram Content Group (which operates the 1440 publishing-startup accelerator) and the Nashville Entrepreneur Center.
An Ingram unit also holds a minority corporate stake in the company, Hardin confirmed yesterday. VNC
. last edited June 18, 2016 0915
---