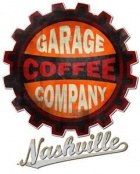 Update: Aug. 6, 2015 - Garage Coffee's in a JV with The Family Wash music/dining venue at 626A Main Street, E. Nashville. - Ed.
GARAGE COFFEE, headquartered in Nashville's Marathon Village, will soon open a second shop, on Main Street in East Nashville.
Founder Robert Camardo trades equity stocks and manages his startup coffee company from a room adjoining his 700-sq.ft. flagship shop on the Marathon Village thoroughfare, Clinton Street.
Camardo said he will partner with Nashville-based investor Mitchell Fox of Mitchell Fox Management to add the East Nashville store.
Garage Coffee's second shop will open by March 2015 in an undisclosed 5,000 sq.ft. structure on Main Street.
About 1,600 sq. ft. will be dedicated to the coffee business, itself. In addition, an undislosed dining business will be relocated from its current location to the new Garage Coffee site, allowing it to offer a broader selection of foods than at the original Garage Coffee.
Robert Camardo
Camardo, 51, is considering a number of Garage Coffee business models and product-innovation options, and has not ruled-out eventually taking outside investment, though he has no active plans for that, he said when asked by VNC.
Simultaneously, Camardo is pushing hard to develop Garage Leathers, a business he formed before Garage Coffee.
A little over four years ago, Camardo was still trading equity stocks from a Manhattan desk under the banner of Divine Capital Markets. Fellow Divine trader Richard Dorsi joined Camardo in creating the business, and remains an investor, said Camardo.
Garage Coffee commenced business in in Nashville, in November 2012. Within a year, the first shop had become self-sustaining, he said.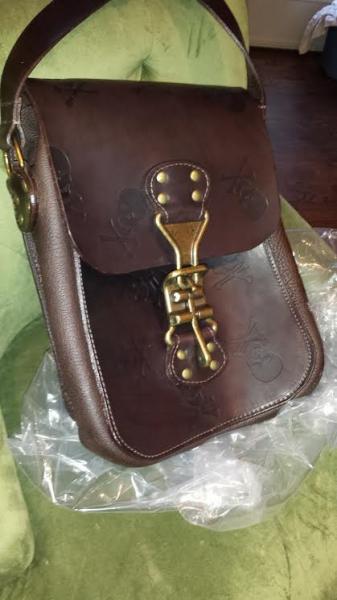 Soon to debut
Camardo had moved to Nashville only six months prior to that opening, and commuted back and forth from here to New York and New Jersey for a full year, he said.
Ahead of the move to Music City, Camardo spent each Sunday for at least seven months in a coffee roaster's facility in New Jersey, experimenting with minute roasting and bean-blending variations. His branded Road Rage coffee was first to emerge from that process, and the coffee is still roasted in New Jersey.
Why Nashville? Fate. Wife Lauren Camardo had visited Nashville to see friends who had adopted a Chinese child who had been the cribmate of the Camados' adopted child, their now-pre-teen daughter. They also have a teenage daughter who attends Metro Nashville's Nashville School of the Arts.
Guided by her friend and fellow parent around Nashville, Mrs. Camardo was eager to visit Antiques Archeology, located in Marathon Village.
Their good time there was heightened by meeting Antiques Archeology founder Mike Wolfe, co-guide for "American Pickers" (History Channel), whom she gifted with two bags of Road Rage coffee, Camardo recalled.
Garage Leathers, which Camardo began pursuing about five years ahead of this coffee business, is generating revenue from online sales and Camardo believes the business will accelerate beginning in December, when he introduces the first of several new leather items.
The impetus for the leathers business was Camardo's initial design of "better bags" that were marketed to Harley-Davidson motorcycle owners, who often use saddlebags.
The expanded Garage Leathers line debuting in December-January is to include leather messenger bags, backpacks and other items, he said. VNC