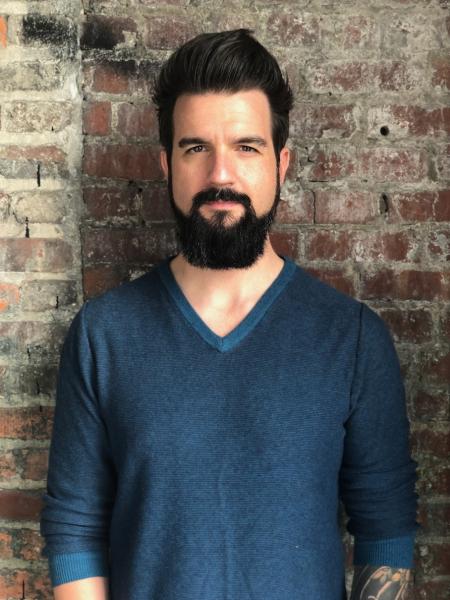 AARON SALOW, Co-Founder and CEO of XOi Technologies, told Venture Nashville he isn't naive about the need for a liquidity event of some type after a startup begins accepting venture capital investments.
However, he added that at each stage of the company's growth he and other XOi owners are determined to preserve "optionality."
Nashville-based XOi announced yesterday it recently closed its $11MM Series C, a financing round led by PeakSpan Capital of San Mateo.
The company says that its XOi Vision™ cloud-based mobile app "uses workflow automation, natural language processing (NLP), computer vision, and machine learning to streamline documentation of service calls, facilitate real time remote support, intelligently archive and resurface service content."
The company believes that by doing all that, it makes XOi Vision a field-service force multiplier at a time when the sector is plagued by a shortage of qualified technicians.
The company has raised a total $17.4MM since its inception nine years ago.
XOi operates nationwide in the U.S.; recently entered Canada and U.K. markets; and, is considering entering the Australian market, said Salow, who estimated the global mechanical (HVAC), plumbing, and electrical services market at $3BN or more.
Salow said XOi has 30 FTEs and the company projects adding by year-end 15 or more team members in engineering, sales and marketing.
Some staffing will go toward its new virtual service center, which will provide expert guidance for smaller-scale XOi customers that have HVAC or other mechanical field-service teams.
The CEO is focused on organic revenue growth, partnerships and integrations that should translate into a great company.
That said, Salow also explained that by also tracking trends in the marketplace, in M&A, in strategic and financial investor priorities and related matters, XOi owners will be alert each potential "inflection point" as it arrives.
In line with that, Salow acknowledged that management and owners can probably "lift our head up after, say, another two or three years work" and decide whether "putting more gas on the fire" is the best course, or not.
Too often, said Salow, software entrepreneurs in particular "put themselves in thin air and 'have to' raise money," because they haven't preserved a degree of freedom along the path to growth. Turning too soon or too often to outside investment is "such a trap," he added.
Instead, "if you have optionality at every stage of the business" owners will be current on trends, precedents and market conditions and will know whether staying fixed on organic growth, or selling, taking a strategic partner or raising more institutional capital is most likely to produce returns that delight shareholders.
VNC notes that a number of the company's key hires in the past 18 months have come from fast-growing software companies based in the Nashville area:
Its CTO is Adam Jaggers, who joined in 2018 after six years with private-equity-backed Digital Reasoning Systems, the area's largest locally headquartered AI-ML-NLP-Cognitive tech company, based in Brentwood.
Stacey Bright
XOi VP-Customer Success Paige Collins and VP-Marketing Stacey Bright both joined a few weeks ago from venture-backed Built Technogies Inc., a fintech in the Construction-lending space.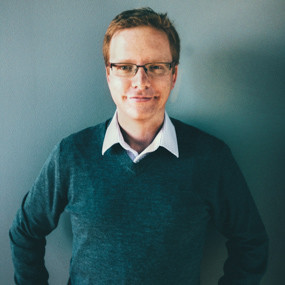 Ben Henderson
CPO Ben Henderson also joined in 2018, from LeanKit, not long after that company's sale to Planview, after years of relying mainly on Angel investors and organic growth.
The company's latest capital round also included new investor Grotech Ventures (Vienna, Va.) and existing backers Vocap Investment Partners (Atlanta) and Nashville Capital Network, according to its press release.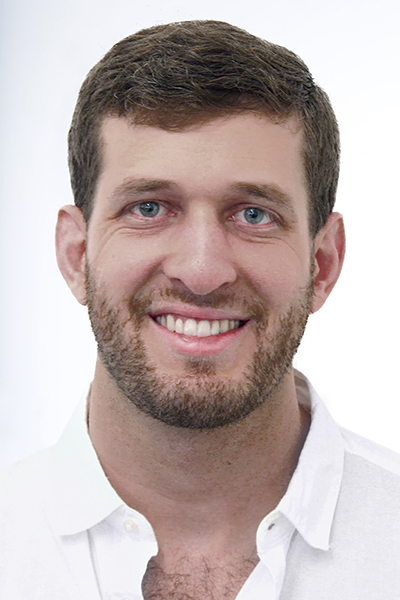 Michael Colonnese
XOi's outside resources include advisor Michael Colonnese of Cabot Global Investments; and, Nashville attorney Derek Hughey of Hughey Law. The company banks with Silicon Valley Bank.
Salow made no reference to entering other verticals, though in our 2014 story he noted that the company recognized potential opportunity in such verticals as healthcare.
VNC notes that the above-mentioned Los Angeles-based Colonnese is a member of the founding team of London-based Cabot Global Investments, which is focused globally on Seed-stage investment in companies focused on Human Capital (HRtech).
Colonnese, who is a 2009 grad of the University of Tennessee, is also advisor to a healthcare worker deployment startup, CaregiverJobsNow (fka ReciproCare).
As previously reported, XOi's investors have also included the former Nashville-based angel group, Selous Venture Society; and, Crestlight Venture Productions (Santa Clara).
Individual investors who are also advisors to the company include Nashville-based Julia Polk; and, Chicago-based advisor Rob Eckardt, founder and principal of Thrive Advisory Services LLC, Salow confirmed today.
Since the company pivoted away from emphasis on wearable technology for technicians more than three years ago -- toward the Vision app and integration as-warranted with customers' other platform technologies -- Salow said he has found that, while there are companies with solutions that have "overlapping feature sets," XOi sales reps do not currently confront direct competitors.
Salow acknowledged that it is conceivable that XOi might at some point consider M&A to acquire, for example, field-service management or video solutions.
Brief VNC research turns-up a number of field-management software entrants, including, e.g., California-based ServiceMax, Wisconsin-based MSI's Service Pro and Ontario-based Fieldpoint. HVAC-related video-content and field-delivery solutions seemed very fragmented.
In 2014, pre-pivot, Salow told VNC that he had become fixed on Nashville as his HQ city after earning degrees at both Belmont University and at Trevecca Nazarene University.
He knew the city's vibe would help attract needed talent, and recognized that Nashville's location put him within one-hour flights to at least 40% of his target markets.
The 36-year-old CEO, his wife and their son reside in the Nashville area. Salow's LinkedIn is here.
The company's offices are in the city's Marathon Village. XOi Technologies is officially registered in Delaware as XOEye Technologies Inc.
The founders trace the company's lineage to its creation in Michigan, in 2010. VNC
.last edited 1251 8 Aug 2019
---