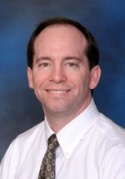 Vanderbilt University is reinforcing its technology transfer and enterprise development program by appointing Cleveland Clinic Innovations' Alan Bentley to the new post of assistant vice chancellor, according to VNC sources.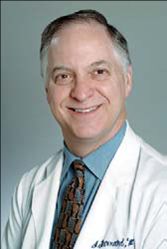 Dr. Bernard
Once at Vanderbilt, VNC research indicates, Bentley, age 40, will report to to Gordon Bernard, M.D., who is associate vice chancellor within the VU Medical Center. Bernard is also director of the Vanderbilt Institute for Clinical and Translational Research (VICTR), as well as director and principal investigator for Vanderbilt's efforts under a grant from the Clinical and Translational Science Awards program (CTSA).
Bentley will lead an office that supports individual faculty and numerous trans-disciplinary organizations, including Vanderbilt Ingram Cancer Center; Institute for Software Integrated Systems (VUSE); Center for Structural Biology; Institute of Chemical Biology; Institute of Imaging Science; Kennedy Center for Research on Human Development; Center for Integrative & Cognitive Neuroscience; Center for Intelligent Systems; Mass Spectrometry Research Center; the Center for Neuroscience Drug Discovery; and, the VUMC Informatics Center.
As examples of actual and-or potential commercialization: The VU neuroscience drug discovery center has established relationships with a number of industry sponsors, as previously reported by VNC. The VUMC Informatics Center has spawned technologies that have been leveraged by commercial startups such as Nashville-based Informatics Corporation of America (ICA). Portfolio companies listed on OTTED's website include Pathfinder Therapeutics, Kainexus, TyraTech and Applied Health Analytics.
According to the Vanderbilt website, in FY 2009, "17 U.S. patents were issued for Vanderbilt technologies, and 46 new licenses were granted to facilitate the transfer of scientific discovery and innovation to the commercial marketplace." VU was issued 57 patents in 2008-2010, according to data published by the Nashville Business Journal.

Nicholas Zeppos
VU Chancellor Nicholas Zeppos said earlier this month the university had set about making an "overhaul and investment" in its tech transfer activities. Zeppos also told the Faculty Assembly the university will get input from an external advisory committee of venture capitalists and entrepreneurs. There has been no further word on that, thus far. This story will be updated, as warranted.
Within the Cleveland Clinic's Innovations unit, Bentley has been director-commercialization within a team that supports medical-devices commercialization, with emphasis on cardiovascular devices and products, according to information online.
Bentley is active in the tech-transfer profession, at large. A year ago, he co-presented a draft of an Academic Inventors' Bill of Rights, addressing rights of researchers and institutions. During that prorgram of the Association of University Technology Managers (AUTM), Bentley was joined by Dr. Renee Kaswan, founder of IPAdvocate.org. In a press release for the occasion, Bentley was quoted saying that the productivity of tech commercialization efforts had been called into question, partly due to "isolated system failures in working with faculty." True partnership with faculty and students producing intellectual property must be achieved, the presenters said.
Prior to CCF, Bentley was associate director of the University of Virginia Patent Foundation, within which he was deeply involved in licensing efforts. He has been a registered patent agent since 1999, according to information online. Bentley earned his master's in physics at the University of Virginia, and bachelor's degrees in electrical engineering and in physics from Carnegie Mellon University. Bentley, wife Melanie and their son and daughter will soon relocate to the Nashville area, VNC was told.
The university's office of technology transfer and economic development has been led by director Chris McKinney, Ph.D., who has not publicly announced his future plans. VNC