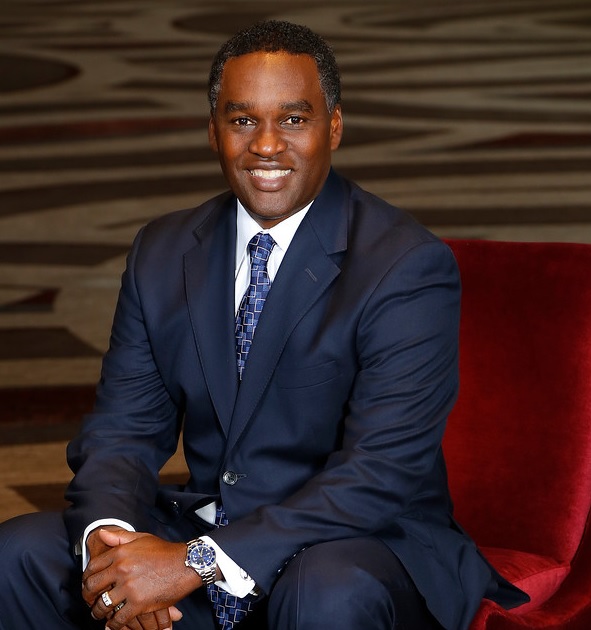 Updated: Zycron sold to BG Staffing for north of $20MM, 6 April 17 press release here. -Ed.
DARRELL FREEMAN, founder and executive chairman of information technology and solutions firm Zycron Inc., says Nashvillians like to help honest, hard-working entrepreneurs find their way, but Music City's shortage of Technology talent is an impediment that is "getting worse."
Nashville-based Zycron is to celebrate its 25th anniversary in November, led by 100% owner Freeman and by President/CEO Steven Smith.
In addition to growing his business, Freeman is a past chairman of the Nashville Area Chamber of Commerce, is a member of the Nashville Entrepreneur Center's Hall of Fame, and earlier served on a Chamber task force that made recommendations for building Nashville's entrepreneurial community.
He also serves or has served on the board of Nashville Technology Council, the Tennessee Board of Regents, the Metro/Nashville Broadband Task Force, Nashville Community Foundation, the Federal Reserve Advisory Board, the African American Museum of Music Art and Culture and the Middle Tennessee State University Board of Trustees, among other roles. Zycron is a 1997 graduate of the Nashville Business Incubation Center (NBIC).
Asked to reflect on his quarter-century as a Tech entrepreneur, 51-year-old Freeman said perhaps the most notable thing about his Zycron journey, which began when he was 25, was discovering that in Nashville "people want to help" young entrepreneurs who are honest, industrious, enthusiastic and nice to work with.
Having mentored many folks over the years, Freeman said that in his opinion the toughest thing to convey to a would-be entrepreneur is that if they truly believe in their vision for a business, they need to stop working for others, and pour all their energy into their business plan.
He stressed that an entrepreneur must be "hungry" to fulfill their vision for a business.
Freeman explained that in his own youth, family vacations or money for nice-to-have goods and services were few and far between or nonexistent, and he was fortunate to recognize how creating and owning a business could change that for his family.
He asserted that his four children "will never work a day at Zycron," because he believes "each of them needs to have their own identity -- and the way that you get that is to go out in the world and make their own way."
He said he realizes that his children may not yet recognize that, while he and his wife "have had some success, we started out very, very hungry" and he hopes his children will have "life experiences that create some hunger."
Freeman also validated concerns heard incessantly for the past decade about Nashville's shortage of IT and software talent.
"There's a huge technology demand for people and resources," he said. That leads Zycron to broaden its search network and recruitment techniques continually, in order to satisfy demands in such sectors as Utilities and Healthcare, among others in which Zycron business is concentrated.
"We have to keep bringing tech-savvy people to Nashville," he said, adding that, in addition to engineering-related jobs, business analysts and project managers are among specialties for which there is rising demand. In 2014, Zycron data showed system and programmer analysts, clinical/health IT, developers and engineer/architects represented 60% of its workforce.
The company has 20 clients and projects 2016 revenue of at least $45MM, up from its previously announced $40MM for 2015. Annual revenue has periodically been "bumped" higher than 2015's level by healthcare-industry surges that are periodically triggered by regulatory and other factors, Freeman said.
Zycron has a fulltime workforce of roughly 350, 85% of whom are "W2" employees. About 80% of the total workforce is based in Tennessee, with more than 140 of those in Nashville. Zycron only takes prime-contractor roles, Freeman confirmed.
Zycron is also majority owner of a near-shoring joint venture, Zycron Latin America, for which it partnered in 2009 with Colombia-based based Productora de Software Latin America (PSL).
Freeman said that due to growing demand for offshore software-development and -maintenance support, its Latin American ranks are likely to grow this year to 100 from the current 60. Zycron's probe of the UK market a few years ago showed further investment there to be unwarranted.
Asked about the complexion of the overall business, Zycron Marketing Communications Director Tosha Jones told VNC, "About one-third of our business comes from outsourcing and offshoring. The remaining portion of our business comes from long-term IT staffing contracts which typically include project management services."
Zycron also has offices in Memphis, Chattanooga, Dallas and Denver. It aims to serve primarily Fortune 500-scale clients that have a history of preferring long-term relationships with key suppliers and vendors.
The company is approached by private-equity suitors "every now and then," Freeman said, noting that the company is able to operate independently and prefers family ownership and associated culture. It has no plans to recruit outside capital "at this time," he added.
Though the company is alert to potential opportunities, Zycron has no immediate plans to buy companies, technologies or accounts, at this time. It will be highly selective in acquisitions, with keen emphasis on integrating cultures.
In earlier years -- when the company still accepted subcontractor jobs -- it sometimes bought-out the prime contractor's portion of a given account. In 2013, it acquired Computer Professionals Inc. (CPI), a healthcare-centric staffing firm then based in Brentwood. In 1998, another acquisition in Chattanooga provided the foundation for Zycron's presence in that city.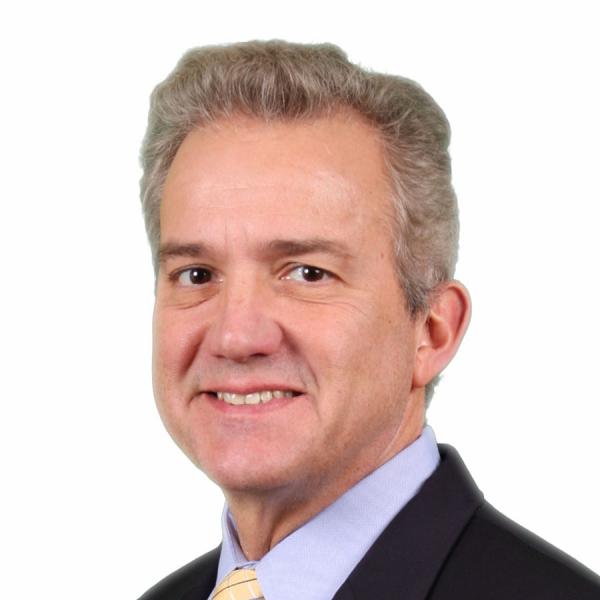 CEO Steven Smith
Freeman said Zycron leadership continuity is assured with Smith as CEO, and the company has management plans in place for contingencies.
Zycron's chief competitors include IBM, Maryland-based TEKsystems and Atlanta-based Insight Global and North Highland, said Freeman.
Zycron's outside advisors include attorney James Crumlin of Bone McAllester Norton and Melvin Malone of Butler Snow. Accounting is handled by Jan Kolb at Blankenship CPA Group. Zycron banks with Reliant Bank, of which Freeman is co-founder with CEO DeVan Ard and others.
Freeman has other entrepreneurial and investment interests in the Nashville region: He is part-owner of Pinnacle Construction Partners, a director of American Addiction Centers and co-founder and director of Reliant Bank.
Freeman said that the fact that, while he has now cofounded a bank, for many years after he came to Nashville and launched Zycron he failed repeatedly to obtain a line of credit for the business.
Freeman, who hails from Chattanooga, earned both bachelor's and master's degrees at Middle Tennessee State University, where he was an athlete. Today, his pastimes include flying aircraft and running competitively in marathon and iron-man events. For our 2005 "Spotlight" profile on Freeman, please click here. A timeline of the evolution of the Zycron business is here.
Freeman and his wife, Gloria Freeman, live in Williamson County and have four children, ages 17 to 22, three of whom are in college, studying Finance or Communications. VNC
.last edited 7 April 2016 0652
---