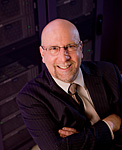 For the second time time year, the State of Tennessee has withdrawn its request for proposals to migrate data from its current problem-riddled data center to a new facilty that is due to become operational by April.
In announcing the withdrawal, State Finance Commissioner Dave Goetz said, "the state has determined that the RFP did not clearly convey the scope of services and requirements for this complex and important project. The state plans to clarify the requirements" and issue one or more RFPs, on a timeline Goetz did not provide.
State Chief Information Officer Mark Bengel has previously described the current data center as having "every problem imaginable," partly because its foundation is subsiding as a result of having been built on a landfill.
Partly to enable both state procurement officials and vendors to understand the scope and requirements of state requests for proposal, the RFP process typically provides for briefing and Q&A meetings and following exchanges between the state and prospective bidders, as a group.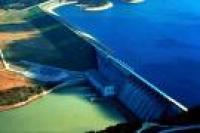 National tech news media have chronicled the additional threat posed to the facility by the Wolf Creek Dam (at left) on the Cumberland River, a barrier that has been declared at high-risk of failure by the U.S. Army Corps of Engineers.
The new 35,000-square-foot data center is to be located about 25 miles southeast of Nashville. The center's construction cost is projected at $44 million, with another $24 million reportedly allocated for infrastructure, equipment and other expenditures. An additional data center is on the drawing-boards for later construction, pending future budget approval. ♦