Some of Nashville's search-engine optimization and interactive marketing pro's seem to live and breathe Google rules, rumors and rants. We know: It's dirty work, but somebody's gotta do it.
For non-techies, much of the talk is mind-numbing. But, yesterday's New York Times story on "The Dirty Little Secrets of Search" made clear how deeply all this matters. The NYT provided a glimpse of the world of "Black Hat" link sellers and doorway pages that could evoke Google wrath, while preying upon businesses greedy for higher search rankings.
Ahead of The Times' piece, we asked a few Nashville pro's to comment on talk of Google's continuing effort to toughen its search algorithm to weed-out abusers who try to game the system, using "link farms," and other ruses. A common thread in responses? Just maybe, Content is King, after all.

Chip Gallent (left) of Atiba Software says Google's recent actions are consistent with their long-standing emphasis on original content and legitimate techniques used to "showcase that content." Search-engine optimization (SEO) "as we knew it, is dead and has been for a while," said Gallent. He continued, saying in part: Most sites built today tend to use SEO best practices when it comes to how a site is organized, good coding technique and good intra-site linking. In most cases, you can no longer have short-term success with SEO tactics based solely around things done on your own website. The only thing we're seeing that really works within a site is to update it more frequently with good, relevant content. Today, you really have to look outside your site and work to create in-bound links from other sites. And, over time, this will have the best, long-term impact on organic ranking results. At its core, Google weighs extra-site links far more heavily than what can be done within your own site. That alone will boost your credibility and authority with Google."
Kate O'Neill (right) of Metamarketer: "Google changes its ranking algorithm something like 700 times per year, and concepts like duplicate content and links that appear to be paid placements are often in the crosshairs as they make those changes. But Google's search business model thrives on relevance: they make money from users trusting the search results to be relevant enough that they'll click paid listings along with organic listings. So fundamentally, since it's in Google's best interest to be relevant, the best way for businesses to stay at the top of rankings is to hone and improve their relevance on-site and off-site for relevant concepts and focus on the user experience. Sites which are likely to be adversely affected by this particular ranking change are, by and large, those which weren't providing original content anyway, which in general suggests that they aren't of primary value to searchers."
Tim Choate (at left) of Bondware, which provides "web software tools for publishers, primarily hyper-local, community newspapers," considers Google's continual toughening-up as "good news, because it assigns more weight to original content. This will result in more targeted search traffic to newspaper websites" and increase publishers' online ad revenue from Google AdSense and search-driven traffic.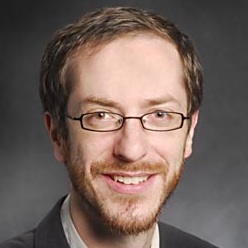 Freddie O'Connell (right) of SearchViz: "Link-building is, for better or for worse, one of the principle currencies of search engine optimization (SEO). It was the original ranking factor that helped distinguish Google's search algorithm and, though it has been refined, remains at the core of search. I've heard a disappointing number of SEOs conclude that quantity beats quality, and I've followed the Stack Overflow criticisms of Google based on copycat content farms with great interest, as well as the rise of Demand Media. Our agency's approach involves building a better Web, meaning transparent pursuit of higher quality relationships and relevance as manifest in relevant links. I wish Matt Cutts [the Google exec who polices abusers] and his team well as they continue to fight against Web spam, and I think our approach, which is consistent with Google's terms of service, should serve our customers well in the long run. Unfortunately, SEOs intent on short-term customer satisfaction at all costs find plenty of room for algorithmic arbitrage in the meantime."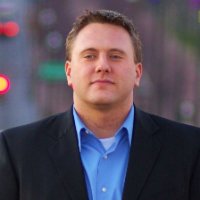 Nicholas Holland (left) of CentreSource: "We think its a good thing -- but it definitely changes the way you think about content distribution. For example, it is widely accepted to reference excellent content in a blog post as long as you make additional comments or thoughts. If Google discounts (or penalizes) you for reposting of content, then firms will shift from volume postings to quality posting. This isn't a bad thing, but it does impact the fluidity of information sharing. Most of the blogs we follow depend heavily on repurposing content as a topic aggregator - think Engadget. Topic sites will require more 'commentary' and less reposting. That could be good or it could simply be trading one problem for another (empty commentary is equally poisonous to the web)." VNC