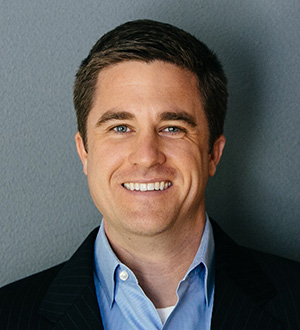 Dec. 13, 2016 - Starting in January, Brian Kelsey will become Metro Nashville's first Chief Strategy Officer (CSO) focused on ensuring the government is delivering the very best level of services and accountability to the citizens of Nashville. As CSO, Kelsey will work across Metro departments and agencies to develop and implement strategies to promote collaboration and align the Metro budget with the needs and priorities of Nashville's residents.
"Brian Kelsey will be a great addition to our team in Metro, emphasizing bold, innovative strategies to operate a more transparent and effective government for the people of Nashville," said Mayor Megan Barry. "While government isn't a business, we can seek out and adopt successful business tools that will improve our operations and lead to better outcomes for constituents."
Kelsey most recently served as Principal of Civic Analytics, an economic research and planning firm based in Austin, Texas, and was on faculty in the Community and Regional Planning Department at The University of Texas at Austin. Prior to founding Civic Analytics, Kelsey was a senior policy advisor at the U.S. Economic Development Administration, where he engineered the Jobs and Innovation Accelerator Challenge, a collaboration of 16 federal agencies focused on supporting innovative, inclusive approaches to regional development.
"I'm grateful to Mayor Barry for the opportunity to work with Metro Nashville to help improve government operations in a way that has a meaningful, positive impact on the lives of average citizens," said Kelsey.
The Chief Strategy Officer position was a recommendation from the Strategic Budgeting and Innovation Project Public Investment Plan (PIP) presented during this year's innovative budgeting process. This PIP addresses changes to the budget process in order to make it more citizen-centered, capitalizing on the changes made for the FY2017 process to ensure future ones are connected to community priorities and accessible to the public. As approved, this will make budget and performance data available to citizens and ensure departments are held accountable for resource allocation.
"Nashvillians should be confident that their tax dollars are being used efficiently to improve their quality of life in Davidson County," said Metro Finance Director Talia Lomax-O'dneal. "Brian Kelsey, with the leadership of Mayor Barry, will be a critical component of our strategy to ensure our budget priorities are meeting the needs of Nashville."
Kelsey will engage with Metro department heads, employees, and citizens to design and implement changes that will lead to improved government functions. He will also work with Metro's Chief Data Officer to better collect, analyze, and publish data that can be used to make more informed decisions.
In October, Nashville was one of 16 new cities selected to participate in Bloomberg Philanthropies' What Works Cities initiative - one of the largest-ever philanthropic efforts to enhance the use of data and evidence in the public sector. The initiative has inspired 90 U.S. mayors to use data and evidence more effectively to improve services and has engaged over 1,700 city employees on performance management, analytics and other leading practices. What Works Cities has produced 130 resources that cities around the world are using to improve their communities and drive better outcomes for residents.
.
---