FOUR Tennessee startups will present Friday during the annual Venture Forum of Life Science Tennessee, the industry trade association based in Nashville.
LifeSciTN staff told Venture Nashville that judges confirmed for this week's forum thus far include Jay Ferguson, CFO of Mountain Group Capital, and Brian Laden, managing director from Tri-Star Health Partners.
The Venture Forum begins Friday, Nov. 10, at 8 a.m. at OneC1ty (8 City Blvd., 37209).
Note that the association's plenary conference of LifeSciTN is a day earlier, Nov. 9, at the Hutton Hotel.
The Venture Forum presenters are listed below. All but one of them -- IQuity -- are participating in the Life Science Mentor Network, led by Jim Monsor, who is also CEO of Relay Life Sciences.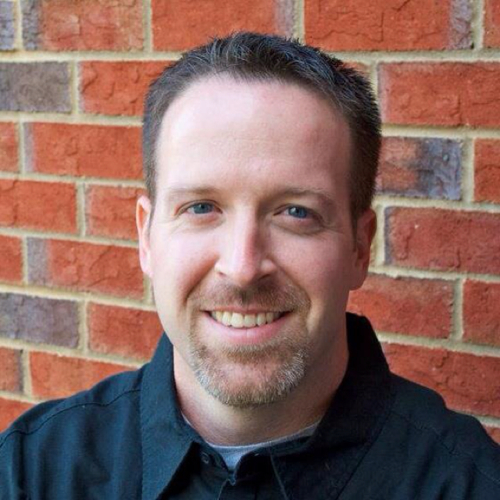 Jeremy Norris
FRONTIER DIAGNOSTICS of Nashville was charted in 2014 by Jeremy Norris PhD, who is also managing director of the National Research Resource for Imaging Mass Spectrometry (NRRIMS) and a research associate professor at Vanderbilt University School of Medicine at Vanderbilt University. The company is a provider of molecular diagnostics utilizing imaging mass spectrometry, with a proprietary technology that can be used by anatomic pathologists to make more objective diagnostic decisions. VNC previously reported on the company in 1Q 2016 here. Frontier is developing their MelanoMap commercial assay, for diagnosis of melanoma. Frontier also provides assay development services and diagnostic trial management to diagnostic laboratories and pharmaceutical companies, according to a Life Science Mentor Network newsletter. The founder's career also includes more than four years with Knoxville-based Protein Discovery, which merged in 2011 with UK-based Expedeon. Norris' LinkedIn is here.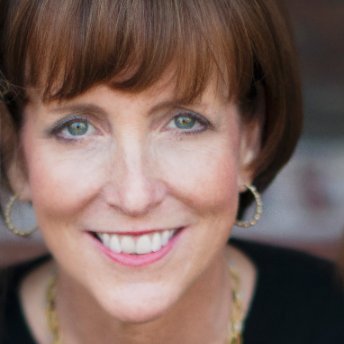 CFO Julia Polk
IQuity is a Nashville-based startup leveraging machine-learning methods to deliver advances in RNA autoimmune diagnostics and analytics. It has, according to reports by VNC and other media, raised a total of at least $5.7MM in capital and nondilutive federal grants. IQuity's current offerings include Isolate tests across neurology, gastroenterology and rheumatology. It was co-founded in 2013 by Chase Spurlock PhD, who is also a faculty member at Vanderbilt University Medical Center, with Tom Aune PhD, its scientific advisor. Update: LifeSciTN staff said this afternoon that IQuity CFO Julia Polk will represent the company.
Mark Meyer

s
NEURODYNE INC. of Germantown, Tenn., was co-founded by Mark Meyers PhD, who told VNC that his company is pursuing a $1.5MM Seed raise for what it believes is a novel "ambulatory seizure monitoring device," a neurodiagnostics product that has as its heart technology that enables detection and prediction of seizures, in some cases as much as two hours in advance of their manifestation. He confirmed that the core intellectual property could also be directed at other medical conditions and could complement and/or be integrated with other technologies. Meyers, 51, said the company has amassed about $300K in nondilutive awards via National Institutes of Health programs. No outside advisors have been appointed, though such advisors are under consideration, said Meyers, who is an assistant professor of anatomy and neurobiology at the University of Tennessee Health Science Center in Memphis, and earlier was a director of the UTHSC-Oak Ridge National Laboratory Center for Informatics. His earlier career included solution engineering and related stints with Brother, Fedex, the U.S. Navy Department and others. He has previously pitched before SEMDA and at Memphis BioWorks. Neurodyne was registered in Tennessee two years ago.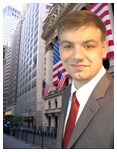 Matt McGuire
SAFESTAMP is offered by Nashville-based Lavoisier LLC, of which Matthew McGuire is co-founder, CEO and majority equity holder, the CEO confirmed for VNC. SafeStamp uses its nanotechnology-based design and technology to produce, sell or license seals applied at point of original packaging to assure consumers at point of sale they are receiving authentic products. Expertise in nanopolymers is at the center of the business, currently. Self-funded thus far, the company currently targets a $1.5mm raise, though may consider a close at roughly $230K in the interest of funding prototype development, he said.Lavoisier was charted in Delaware in 2014, according to records online. Safestamp (site not yet active) allows consumers to confirm at point-of-sale (POS) the authenticity of they medicine they are purchasing, in order, among other things, to avert introduction of adulterated or counterfeit products into the supply chain. McGuire told VNC he previously served in special operations during uniformed service with the U.S. Army. Lavoisier currently relies for legal counsel on attorneys with Bochetto & Lentz and with Belles Katz, both Philadelphia firms. Prior to leaving the Wharton School to pursue the SafeStamp opportunity, McGuire said he pursued an MBA and was selected for participation in programs of the Wharton Innovation Fund. McGuire said business drivers include impending increases in regulatory pressure to thwart counterfeiting.
According to the Venture Forum website, prizes for winning companies include a $5,000 cash prize sponsored by Waller Lansden, the Nashville law firm. VNC


. last edited 9 Nov 2017 1627
---